Victoria &  Matthew hosted their rustic wedding in the Grand Barn at The Mohicans in Glenmont, Ohio. We love the chic, country-inspired vibes. And Victoria's custom long sleeve wedding dress was a perfect fit. Here are just a few of their favorite moments from the day!
All photos were taken by Donna Keidel of DK Photography.
Customized Version of Wedding Dress Style: #LWXT15077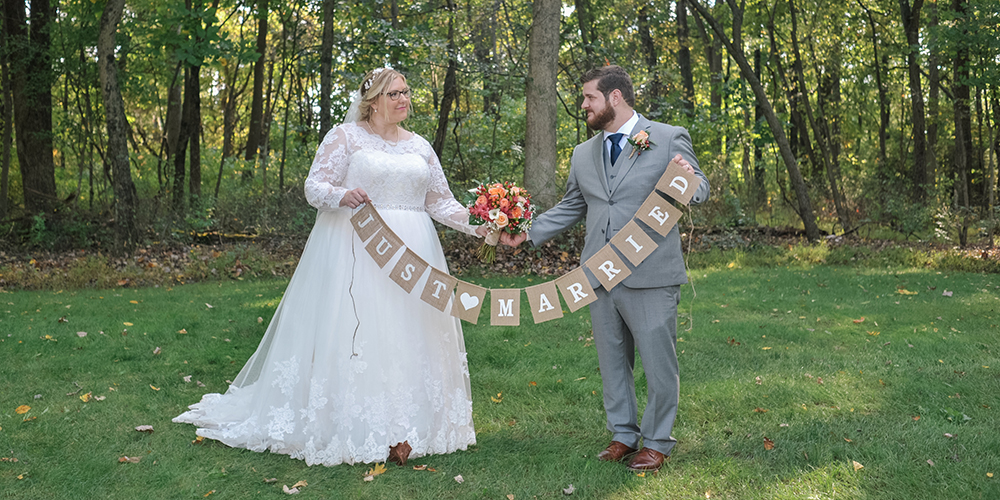 Q: My advice for the future Mr. and Mrs.?
To be honest, patient and kind to one another. Remember to prioritize your partner's needs and try to laugh together. Marriage is two people who work to remain each other's best friend, closest confidant and strongest ally. 
Q: Tell us your love story! Where & How did he propose? 
Our story began in 2016. A passion for laughing, learning and playing board games had us hooked on each other right from the start. We share similar interests in books, films, sports, and music — though one with better taste than the other. Our friendship soon blossomed into a romance, and we decided to build a home and a life together. Matthew proposed in June 2017 on a camping trip to Victoria's childhood family vacation spot and, with many smiles, the rest is history!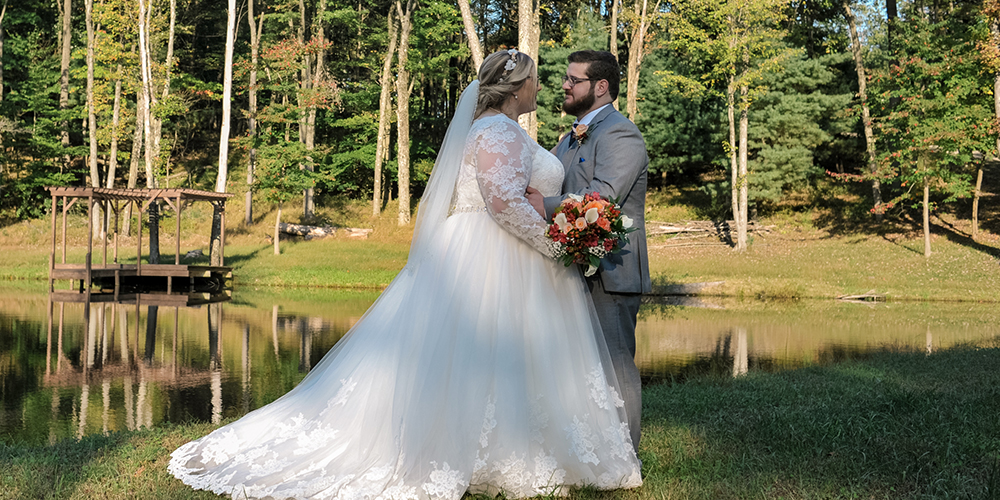 Q: How would you define the message " Dare to Love"?
To me, "Dare to Love" means making the choice to consciously consider the needs of your partner and give your best to them — every day — despite occasions when you are upset or disappointed with them. Love is not a feeling, rather, a commitment. Love requires selfless acts of service to your beloved.
Q: What was the inspiration behind your wedding theme?
I love a chic, country-inspired celebration, so getting married in a barn fit perfectly with our rustic wedding theme.
Q: Did you enjoy the wedding planning process? Why or why not?
I mostly enjoyed the wedding planning process, but it was challenging to organize all the little details while staying within our budget!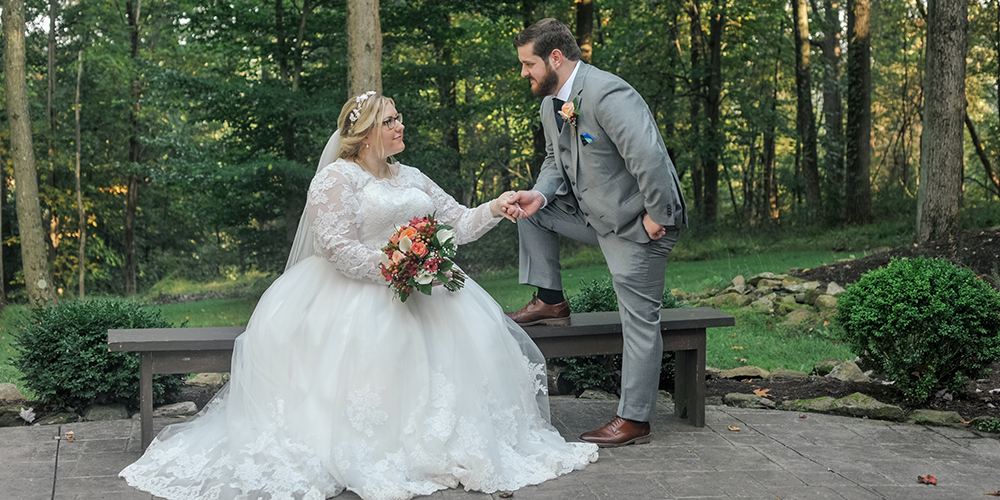 Q: What was the best/most memorable part of the day? 
The best part of my wedding day was spending a few emotional minutes with my husband for a private 'First Look' moment before walking down the aisle and saying "I Do". 
Q: What did you love most about your #Cocomelody dress?
I loved the style and custom fit of my wedding dress! I felt like an elegant Princess marrying my Prince Charming.
Q: What do you think about Cocomelody and the customer service?
Cocomelody customer service worked closely with me every step of the way to ensure my dress had the exact look and measurements I desired. It was a great experience! I recommend Cocomelody to all my friends and family.