Just got engaged? Congratulations! You and your fiancé must be jolly excited about planning your wedding. But have you thought about your moms? They want in on your wedding planning, too!
When planning a modern wedding, you will soon find out that it is a juggling act and it involves adequately accommodating a bunch of different people and trying to make everyone feel like they are included in the planning process. So, if you want both of your moms to feel like they are involved with the planning process as well, here are a few tips that might come in handy.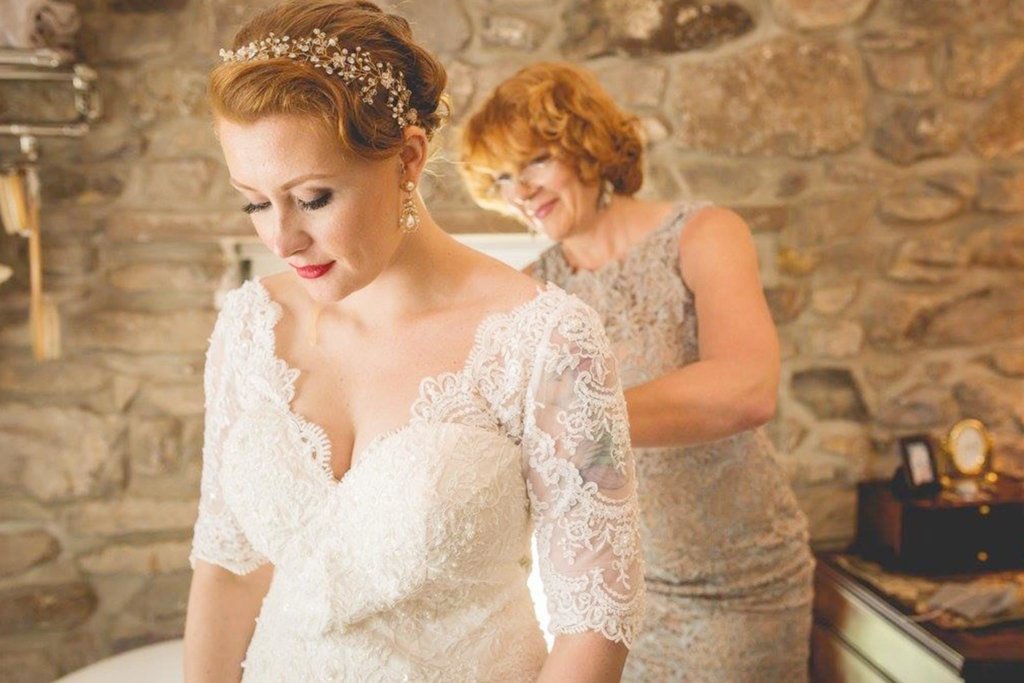 Style: #LD3859
1. Have a sit down and talk
We believe that one of the best ways to start the bonding process is to sit down with your mom and future mother in law and ask them what their wedding ceremony and reception were like. Not only will this get them to hark back to their big day, but it will start to get the excitement flowing for your wedding day as well. You will also get to gauge what aspects of their wedding were really important to them and you may be able to pick up on subtle clues about things they want to be included in. You can also have the money talk and if you are blessed with good luck, maybe one or both will want to pitch in. Lastly, you can ask them if they have anything they would really like to see at the wedding. It does not mean you have to do it, but if they really want to have a certain family tradition incorporated into the wedding knowing upfront can make your life a lot easier.
2. Invite her to your wedding dress shopping 
Going shopping to find your dream lace wedding gown is perhaps the most exciting part of getting married (After getting the proposal, of course.) So, when you go shopping to find your wedding gown, it is a smart idea to cordially invite both of your moms to it. It can be an excellent opportunity for you to bond with them and make them feel special. If your future mother in law does not have a daughter, then this will also be something she would ordinarily not ever get to experience. What's more, having another person telling you how marvelous you look in your wonderful A-line wedding dress is never a bad thing! You can also help your mom shop for her mother of the bride dress.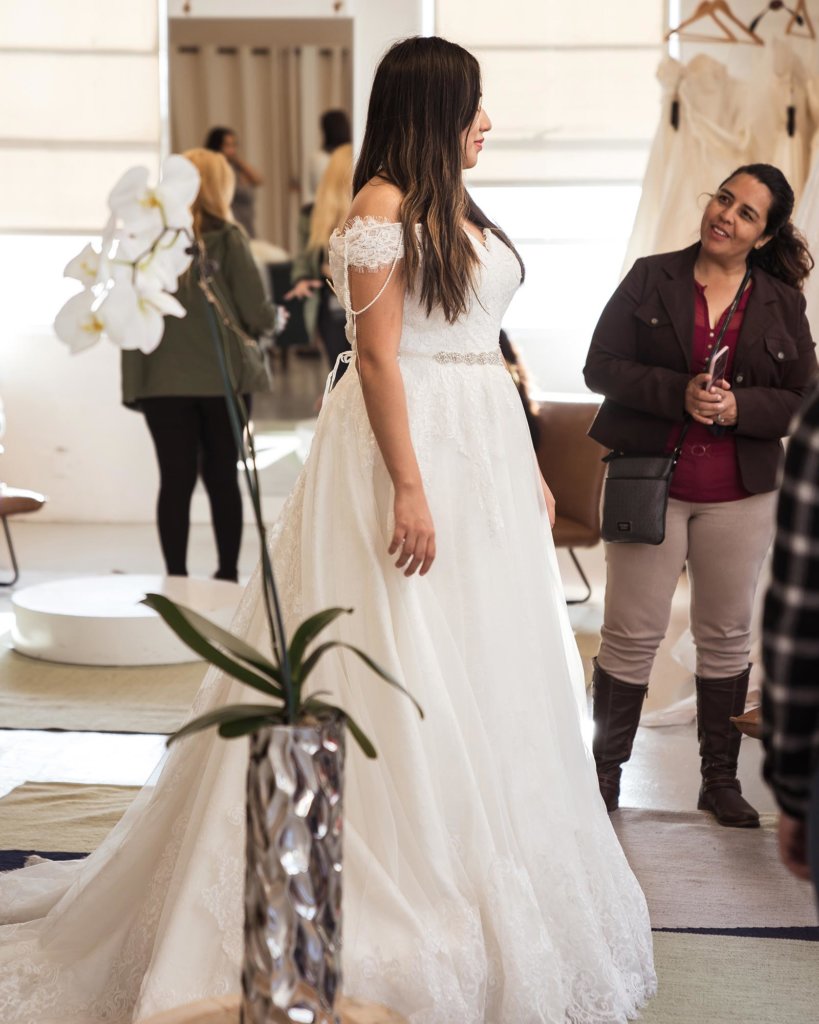 Style: #LD3832
3. Keep them in the loop
Let your mother and future mother in law know what colors you want to incorporate into the venue/location, what kind of flowers you are using for the bouquets and about the great deal you got on those centerpieces. Just knowing what is going on will make them feel like they are not left out.
4. Allow them to get in on the guest list.
Talk to your mom and future mother in law about their expectations for the guest list. Whether you are envisioning a mega-reception filled with hundreds of dear friends and relatives or an intimate outdoor affair with just a few of your nearest and dearest, it is crucial to find out what your mom and future mother in law would like to contribute to the guest list. Have them draw up their own guest lists and put stars next to the guests they feel absolutely must be invited (and do not forget to factor in any plus-ones.)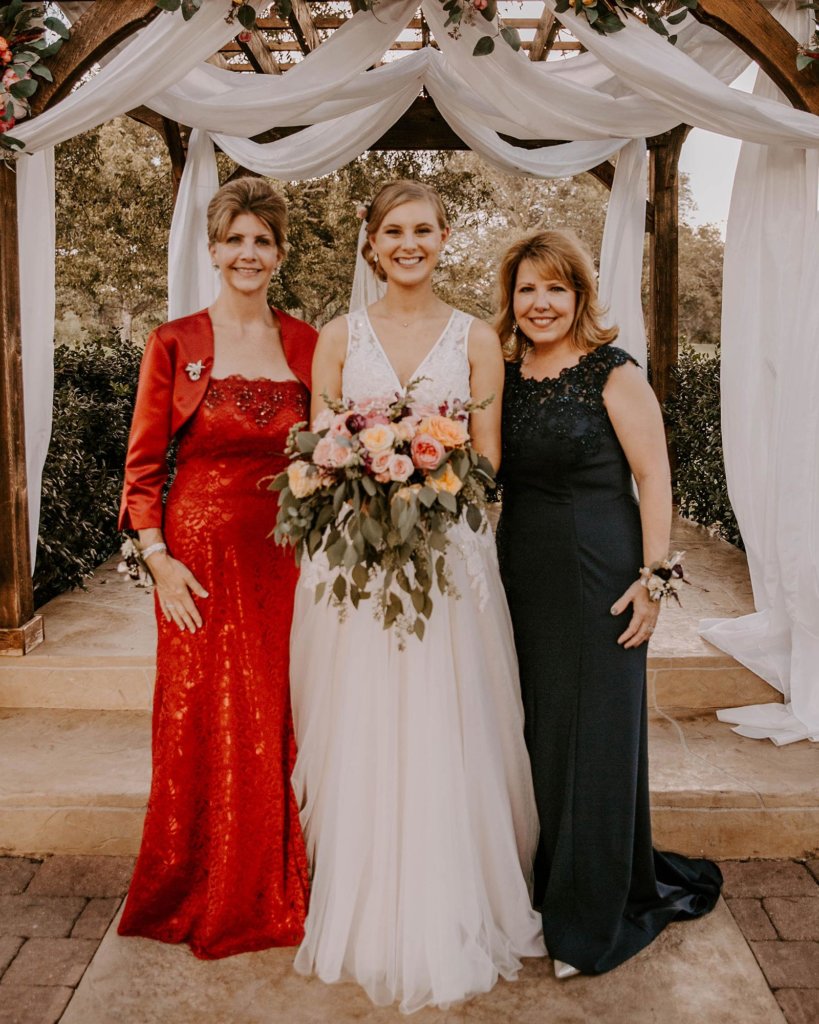 Style: #LD3932; Image Credit: Taylor Sivard Photography
5. Let them control their own purview
If your mother in law is obsessing over the rehearsal dinner or rocking a bold color palette that is so "unlike" you, let her! If you think your mom has picked out a menu too traditional for your liking, let her. Let her host this part for the two of you – think highly of the gesture, unwind and enjoy the event!
What's the takeaway?
Remember that sometimes a little goes a long way so you do not have to include your mom and mother-in-law in EVERY little thing, but just try to not to forget them along the way.