First, there was the bridezilla. Now weddings everywhere are being terrorized by the latest member of the bridal party to run amok: Maidzilla!
A Maidzilla is a bridesmaid who has gone rogue. She often starts off as one of the bride's sisters or best friends. In the beginning, she may only want to be there for the bride, help her pick from gorgeous custom wedding dresses online (e.g. a trumpet wedding dress or a ball gown wedding dress) and making sure that she has the perfect wedding.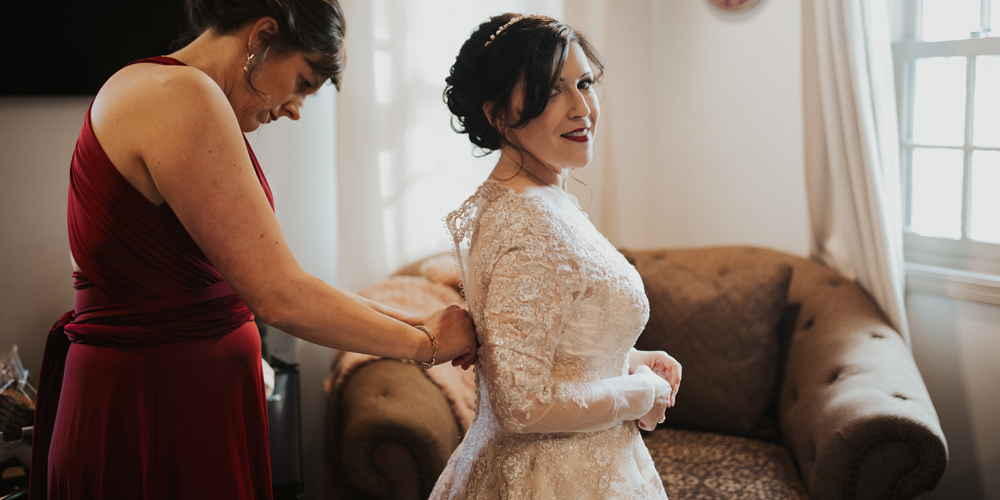 Style: #LD4622
Image Credit: Ariele Chapman Photography
It is from there that things start to go downhill. She terrorizes vendors, the other bridesmaids, and even the bride and groom. There is nothing that a Maidzilla will not say or do to get her way. You will see her everywhere: telling the bride that the bridesmaid dress she has chosen is too expensive, hideous or her least favorite color, insisting that the couple do their first dance to her favorite song, and even telling the bride which wedding gown to buy.
The assistance and commitment of a bridesmaid, or lack thereof, can have a dramatic impact on your big day. Of course, you would trust your girlfriends to follow your lead, but a Maidzilla can surface from the bunch and disappoint you with her hostile demeanor or general lack of manners. So, how should you deal with such a mischief-maker?
1. Address the situation
If you get the impression that one of your bridesmaids is being a Maidzilla, sitting down to address the negative energy she is sending out may make both of you feel better about the situation. Let her know you have noticed that something seems wrong. Make it clear that she is being uncontrollable and that she can make all of the decisions when she is planning her own wedding. It seems so elementary, but putting it out there and validating her feelings typically does the trick.
Your bridesmaid may be acting like a diva for attention because, for now, the spotlight is on you or maybe she could be a bit jealous because you are getting married before her. Whatever her reasons are, plan a girly day, just the two of you, where all wedding-related talk is banned.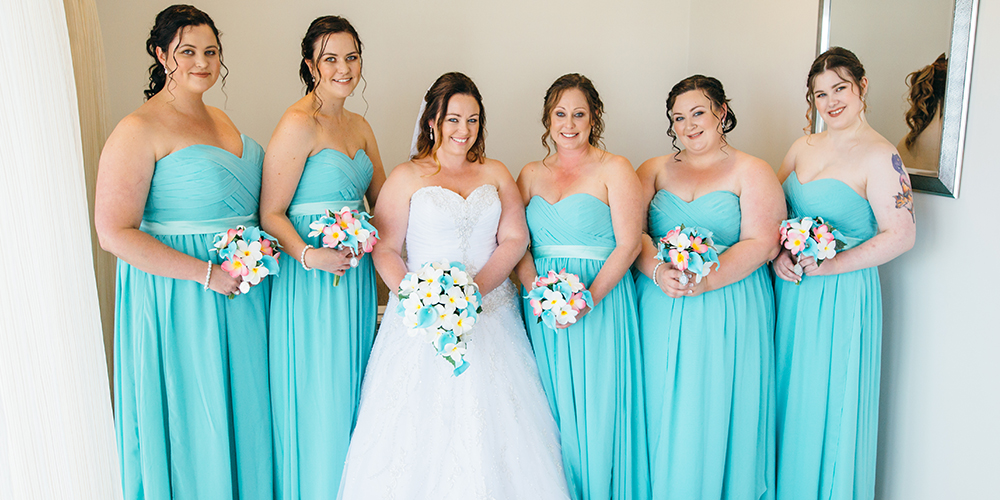 Style: #COZF140A1
2. Ease her burden
It is great if you would like her to help you with favors, dress fitting, and other planning duties, but responsibilities related to your wedding should not evolve into weekly requirements. Too many demands will freak her out.
Also, if you think she is acting out because of how much she has to shell out on her duties, try to help her out financially if you can. Maybe chip in for her hair and makeup or her bridesmaid dress? She will definitely appreciate it.
3. Ride it out
As often as not, getting past the wedding will most likely be all it takes to resolve the problem. Just like bridezillas, a Maidzilla will usually go back to her normal self after the wedding is over. The best thing to do is to embrace her stupid behavior with grace and stand up for yourself when necessary.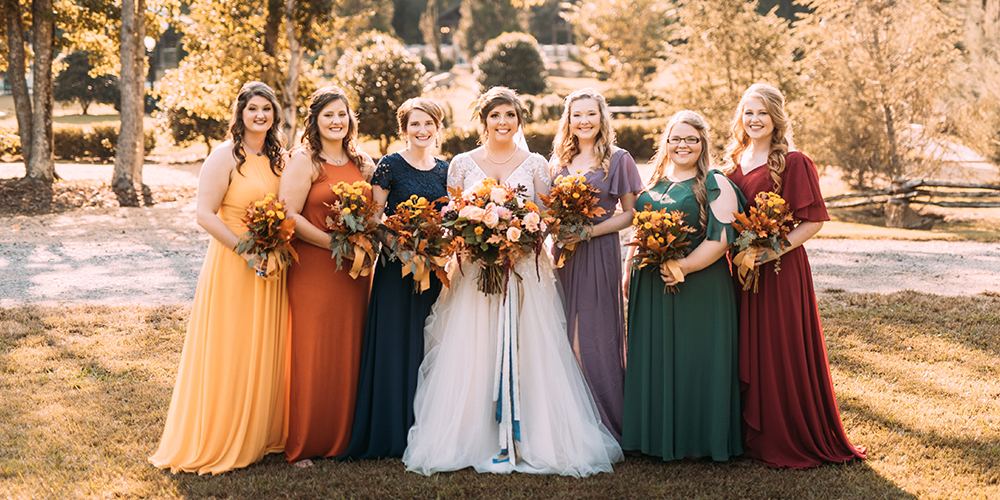 Style: #LD4432
Image Credit: Mary Claire Photo
4. Or take initiative
This is a worst case scenario and a drastic measure but, if your bridesmaid's stupid and unreasonable behavior turns annoying, frustrating and unacceptable, it may be time to pull the plug on her without carrying the burden of guilt. If you start to spot signs of Maxed-out Maidzilla behavior and if talking about it does not help at all, formally ask her to not be a part of your bridal party. Your wedding is one of the most celebrated days of your life; you do not need to surround yourself with negativity on this occasion.
In conclusion, make sure the girls you are choosing to be in your bridal party are reliable, calm and genuinely "in it" to help you plan your big day. And if one of them goes crazy, maybe take a few notes for things to do when your Maidzilla of a bridesmaid asks you to be at her wedding one day.