Shay & Chad got married in Los Robles Greens Thousand Oaks, CA and they had a unique 'LOVE' theme. The original venue was ruined by Malibu fires so they changed a last-minute new venue in less than 24 hours. How calm they are! Love this amazing couple and we're obsessed with Shay's breathtaking bridal look in that long sleeve gown! Check some of our favorite wedding photos below:
All photos were taken by Ariele Chapman Photography
Wedding Dress Style: #LD4622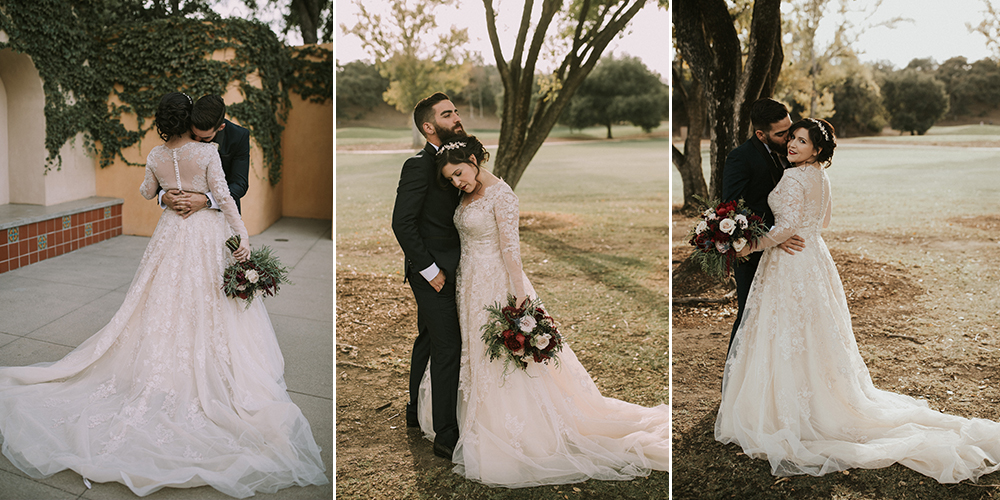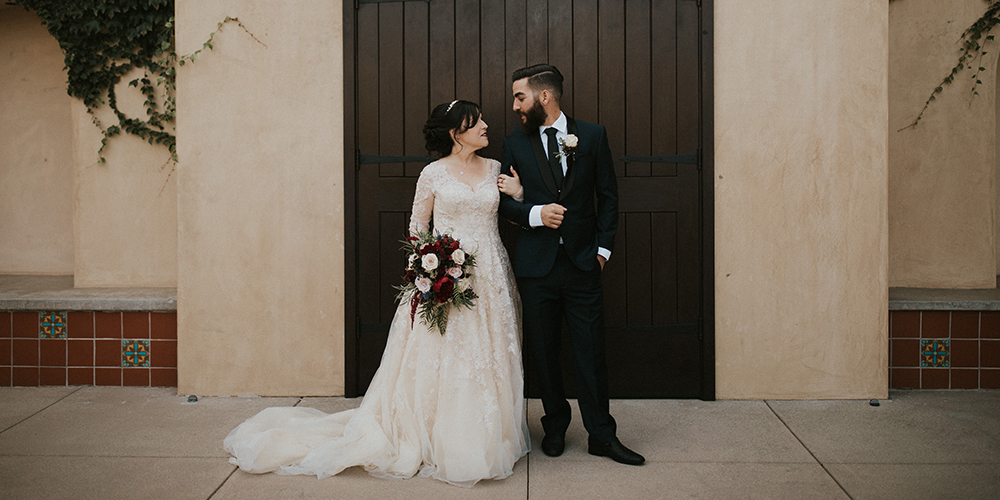 Q: Any advice or tips for future Mrs.?
For future couples don't sweat things that you can't control or that don't matter. We were less than 24 hours away from getting married trying to find a new venue because of the Malibu fires. Our venue was not in danger, but the city was under mandatory evacuation. All of our friends/vendors were shocked at how calm and happy we were. We saw the bigger picture and had faith that it would turn out as it was meant to be.
Q: Tell us your love story! Where & How did he propose?
I was recovering from an upper respiratory infection and we went for a hike up behind the Hollywood Sign. It was what we had done on our first date so I didn't think anything of it. During the hike, I had fallen and almost called it quits, but we continued and hiked all the way to Griffith Observatory. As we were walking to the sundial I started seeing faces that I recognized. My nephew came running up to me and I was completely shocked! Both of our families were there. He even bumped it up a month because my best friend was super pregnant and he didn't want her to miss it. Good thing because she gave birth on our anniversary. Chad got down on one knee and in a moon shaped ring box, he had the most beautiful ring. I totally ugly cried!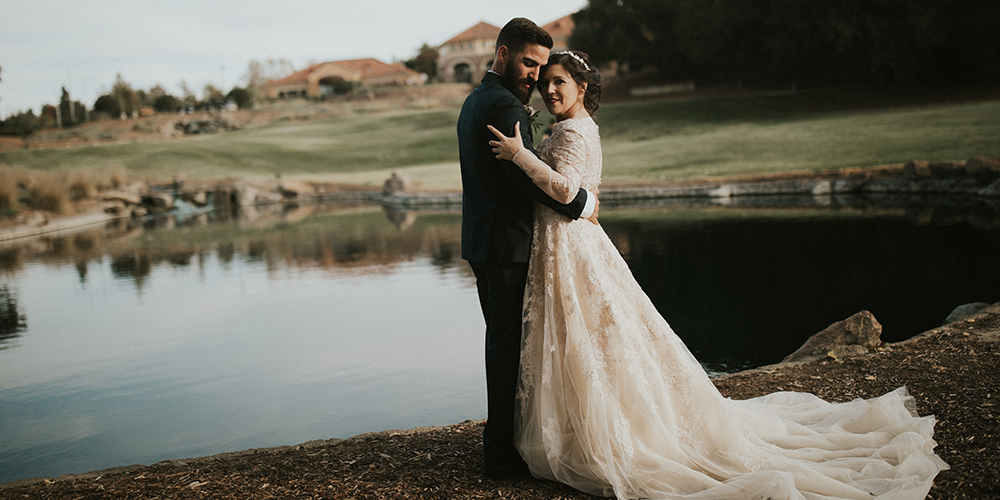 Q: How would you define the message " Dare to Love"?
We all have walls, we put up and worry so much about what people will think. Chad and I from the very beginning have been completely honest and open. We chose to not hide behind those walls and put our love first without interference from anyone or anything. We dared to put our love above all else.
Q: Did you enjoy the wedding planning process? Why or why not?
Wedding planning was so much fun and easy for us! It is literally only as stressful as you make it! I giggle when I see people freaking out about napkins and seating charts. I promise nobody will remember how your napkins were folded, but they'll remember the way you looked at each other!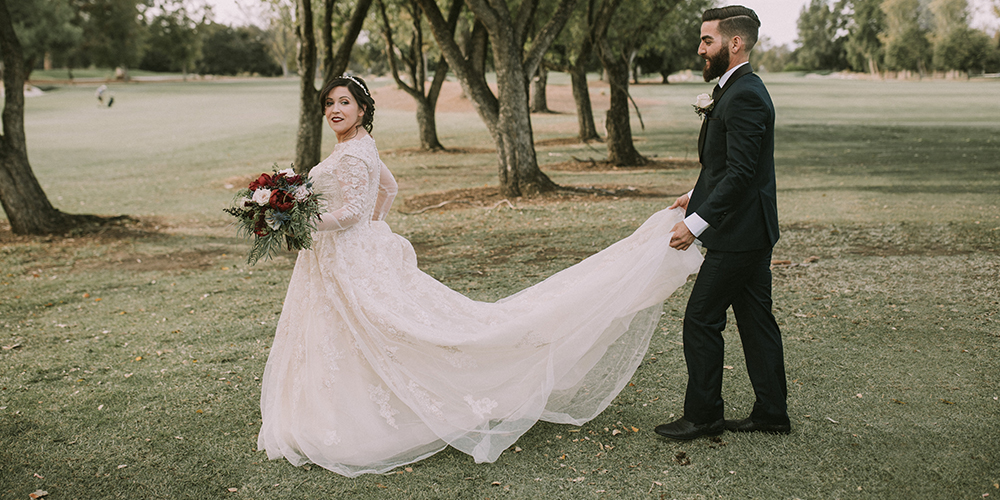 Q: What was the best/most memorable part of the day?
The most memorable part of the day for me was our ceremony. We had a friend officiate and he said: "when things get a tough turn to your friends and let us help you". We looked around and we were surrounded by so many people that loved us. It was surreal!
Q: What did you love most about your #Cocomelody dress?
I only went to one store for my wedding dress and the one I chose was the third dress I tried on. At first, I thought it was too big and too sparkly, but as soon as I walked out to my "entourage" and dropped the dress. We all got chills. It reminded me of my grandmother's dress. It had the right amount of modern and vintage to it. It looks TIMELESS!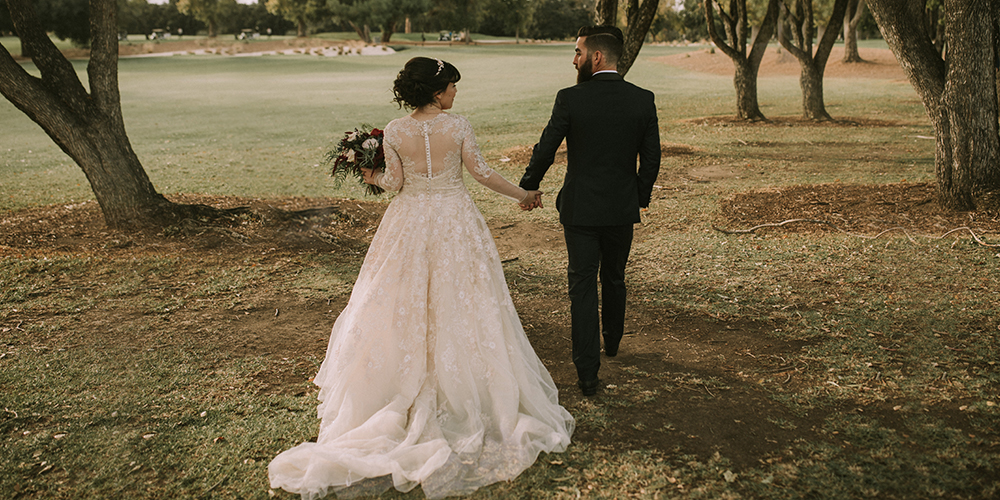 Q: What do you think about Cocomelody and the customer service?
Angel helped me out at the Los Angeles Cocomelody location and was a total doll! I never would have picked the dress that I chose, but angel made me try it on and I'm so glad that I did! Fantastic service!