While some couples enjoy the hoopla of a grand wedding, others lean towards a more intimate wedding rich with meaning for just the two of them. Rightly so! Not only are small and intimate weddings more romantic but are also for couples on a modest budget. After all, your wedding is a celebration, not a production. So if you are planning an inexpensive and beautifully romantic wedding, we present you these tips that will help you stage your dream intimate wedding.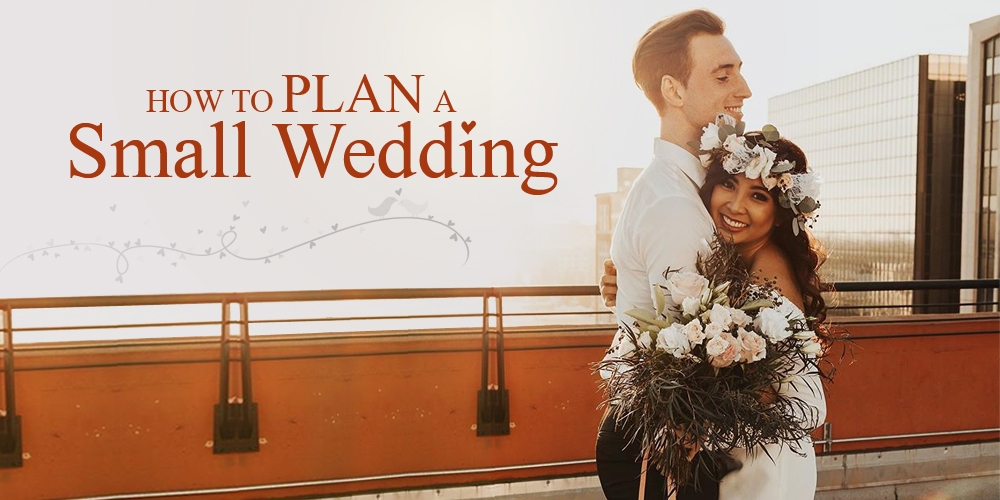 1. Consider a destination wedding
Destination weddings are surging in popularity with today's soon-to-wed couples. Is it the allure of the tropical islands? The excitement of a Las Vegas wedding? For the most part, it's the idea that your guests' list will automatically dwindle to your closest friends and family who are happy to cover the distance. So if you want to have an intimate wedding surrounded by people who mean the most to you, a destination wedding is the answer.
2. Choose an intimate venue
Instead of considering massive churches, reception halls or ballrooms, your center of attention should be on small wedding venues. Intimate venues are almost always a lot more affordable than the average sized venue. Popular small wedding venues include a chapel, garden, historical house or building, inn, bed & breakfast or even your favorite restaurant. These are obviously not conventional locations for a wedding, however, with a little bit of creativity and some thorough arrangement, any place can be transformed into the perfect venue for your wedding.
3. Limit your guests
Hands down, putting together a guests list is the most stressful part of planning any wedding and is typically the main cause of worries for many soon-to-be brides. For all that, if you want an intimate wedding, you would undoubtedly have to ease up on your guests' list. Plus, if you make everyone informed that your wedding is going to be small and cozy, then no one will be put out that they haven't received an invite.
4. Go for an inexpensive dress
You don't actually have to spend thousands of dollars to have the wedding dress of your dreams. Surprise! An intimate wedding isn't only about a simple wedding but also about working within a budget. Finding a discounted or an inexpensive dress is an excellent way to save a rather large amount of money that can be used for many other things, like your honeymoon or better yet, your future together!
You may be put off by the term "discount" with images of cheap fabrics and boring, unsatisfactorily designed dresses. On the other hand, nothing could be further from the truth as there are literally thousands of chic, beautifully designed mermaid wedding dresses, A-line wedding dresses and lace wedding dresses just waiting to be found. With some planning, diligence, and inspiration you'll easily find an ample stock of breathtaking wedding gowns sure to match your taste.
5. Pick a honeymoon destination that's not heavy on your pockets
Whoever heard of low-cost honeymoons? Do they actually exist? You may be amazed to know that there are many ways to plan and experience affordable honeymoons without giving up quality time together or romance. There are many tricks of the trade that you can keep up with in order to track down inexpensive honeymoon stops. Start shopping around ahead of schedule, book the honeymoon in advance and keep hunting for any bargains or clearance events with cruise lines or resorts you're interested in. You could even just hop in the car and spend a week or two seeing all of the local sights you've never had time to see until now. Whatever you do, just enjoy this time with each other.
Having a more intimate wedding does not make it any less meaningful or special. As a matter of fact, being in the company of a small group of people who mean the most to you will make your wedding truly memorable. You already have the perfect ring, the perfect wedding dress, and, of course, the perfect partner to say your vows to – all you need is to make your small "big day" special.