Fall in love with Brittni & Jason's wedding in the beautiful City of Paris. There was not a specific theme but it was the most romantic wedding we've ever seen! We're so honored to help make Brittni's dream come true. Read Brittni & Jason's beautiful love story below, and get some helpful insights into how you can have a stress-free big day!
All photos were taken by Jacques Mateos.
Wedding Dress Style: #LD3932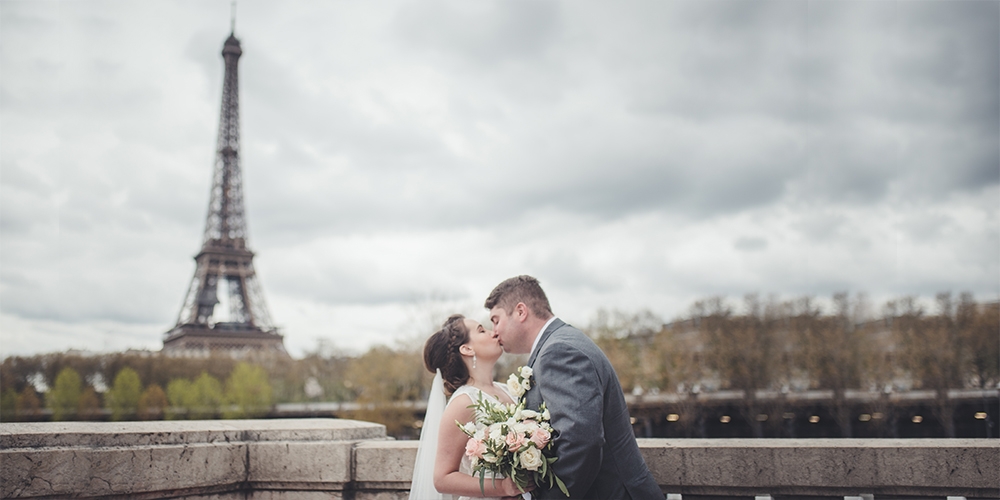 Q: Any advice or tips for future Mrs.?
When planning a destination wedding, my biggest advice is to do a lot of research on planners in that destination and book a great one. We found a ton of planners around Paris, but after a lot of research (reading reviews, watching videos of their work, etc..) we felt very comfortable with our choice. The planner we found took care of everything, from the location, to the photographer, to the flowers. Also, if you're having a destination wedding, make sure you notify your guests well in advance. Luckily, we booked with the planners a year in advance, which gave everyone more than enough time to book their arrangements. 
Q: Tell us your love story! Where & How did he propose? 
Jason and I actually met at work in February 2014. We had been working together for a couple of weeks (but had never talked) when we ran into each other at a bar. My friends and I started talking with Jason and his friends, and before I knew it, we were dancing and having a great time. We exchanged numbers at the end of the night and before I turned to walk away, he pulled me in and kissed me! From that day on, we've been pretty much inseparable. Jason proposed in New York City on March 4, 2017. We were in New York visiting one of his frat brothers from college. We were all walking around Central Park and when we got to Bow Bridge, Jason asked his friend to take a picture of us (which was his code word for his friend to start recording the proposal; his friend was in on the proposal). Jason handed his phone over and we stood on the bridge to take a picture. Jason starts looking at me and talking to me while we're supposed to be looking at the camera. Before I really understood what he was saying, I told him to face the camera for the picture but he just kept talking. Then he got down on one knee and popped the question. I was so shocked and obviously said YES!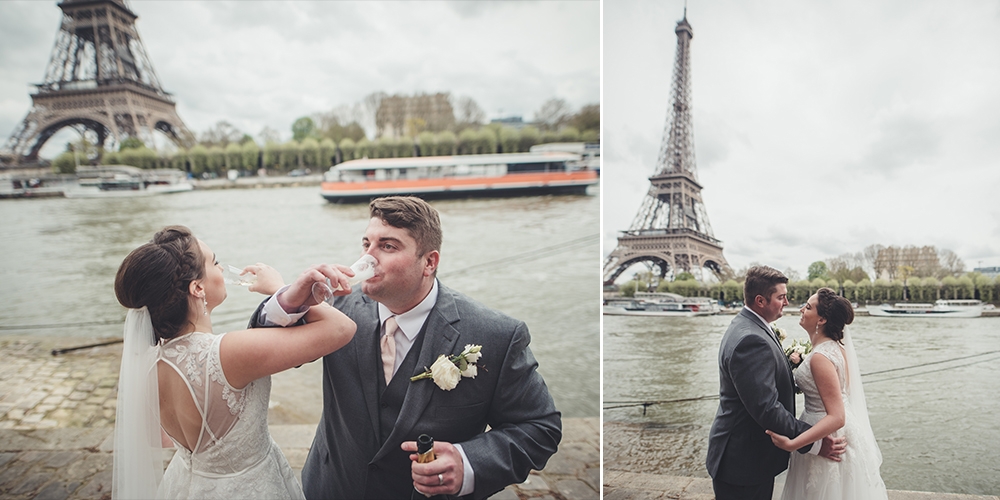 Q: How would you define the message " Dare to Love"? 
To me, dare to love means to take a leap of faith, even though there may be a fear of heartbreak or loss.
Q: What was the inspiration behind your wedding theme?
Honestly, we didn't really plan a theme. We just kind of picked some things we liked and went from there.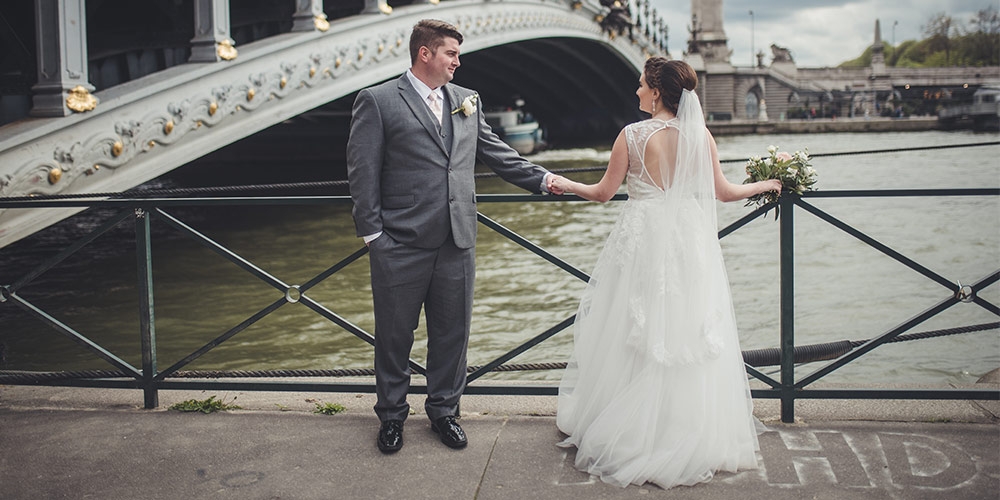 Q: Did you enjoy the wedding planning process? Why or why not?
I loved wedding planning. It was so exciting to see all of the hard work come together on the wedding day. 
Q: What was your hubby's reaction when he first saw you on your big day?
Jason had a huge smile on his face and told me that I looked beautiful. 
Q: What did you love most about your #Cocomelody dress?
 I loved everything about my wedding dress! The quality was amazing and the price was unbelievable. I received so many compliments on my dress!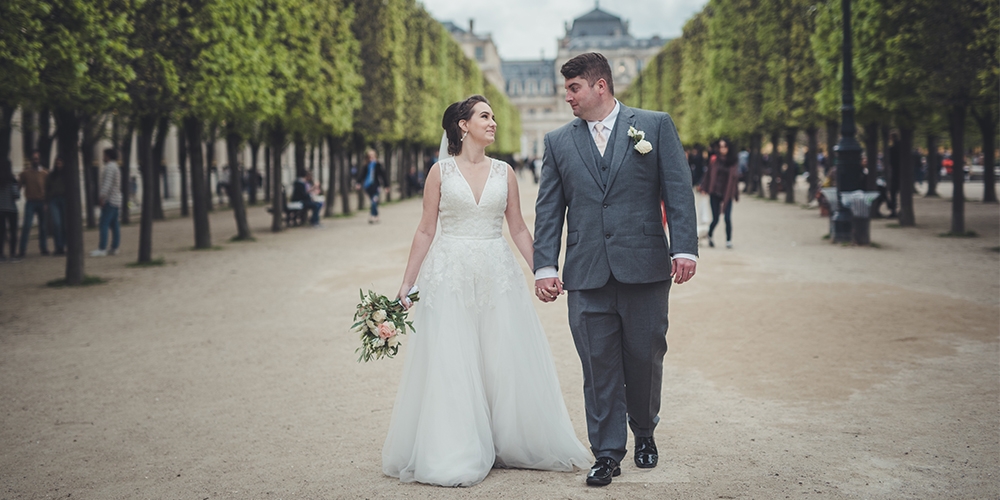 Q: What do you think about Cocomelody and the customer service?
Cocomelody is absolutely fantastic! I have nothing but great things to say about them and their customer service. I loved how easy their website is to navigate, and that they post tons of real weddings. I was nervous to buy a dress online without trying it out beforehand, but after reading tons and tons of reviews and looking at tons and tons of photos, I knew that I wouldn't regret purchasing my dress from them.