Shannon & Paul had a beautiful garden wedding at Elizabeth Park in West Hartford, Connecticut. Shannon wore our most populart wedding dress style #LD3932 with a timeless floral hairpiece to read her touching vows. All of her best girl friends looked dazzling in fresh spring shades. Words cannot describe how stunning they were, just check those pics below!
All photos were taken by Matt Norris Photography.
Wedding Dress Style: #LD3932

Bridesmaid Dress Styles: #COZK16005 & COLF14009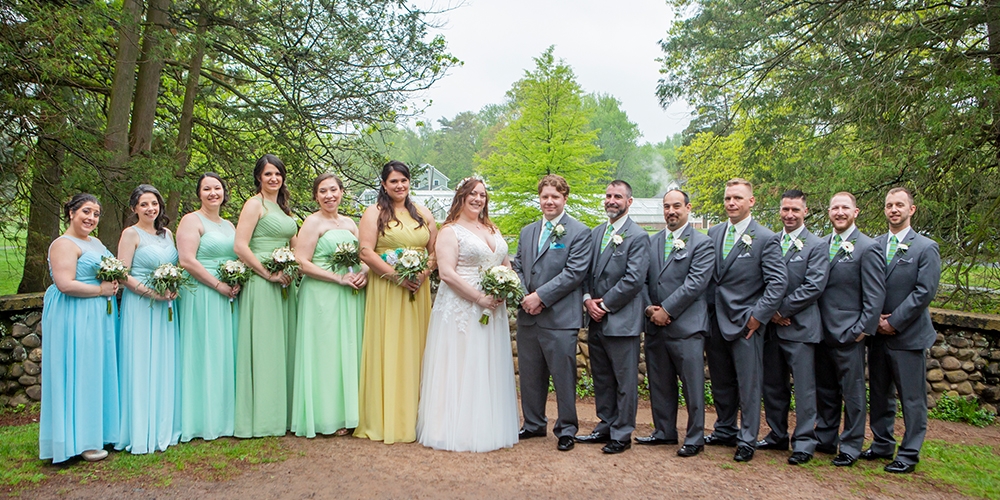 Q: Any advice or tips for future Mrs.?
Follow your heart and vision! Don't let anyone tell you your ideas are silly or won't work- if you want something to be part of your special day you should go for it! Also, try to include your partner as much as possible- even when they appear to not have an opinion, the parts my husband planned with me were by far the best! 
Q: Tell us your love story! Where & How did he propose?
Paul proposed on the Cliff Walk in Newport, RI overlooking the water on the second anniversary of our first date. He used my great aunt's antique engagement ring after asking for my parents blessing to marry me.
Q: How would you define the message " Dare to Love"?
As a 36 year old first-time-bride who married a 38 year old first-time-groom, dare to love means daring to wait for the right love to come along, and refusing to settle for someone who doesn't love your whole self, even if you feel like everyone you know is moving faster than you in life. You are worth daring to love yourself enough to wait for your perfect partner! 
Q: What was the inspiration behind your wedding theme?
I've always loved birds my whole life, and wanted to celebrate the early, fresh beauty of spring!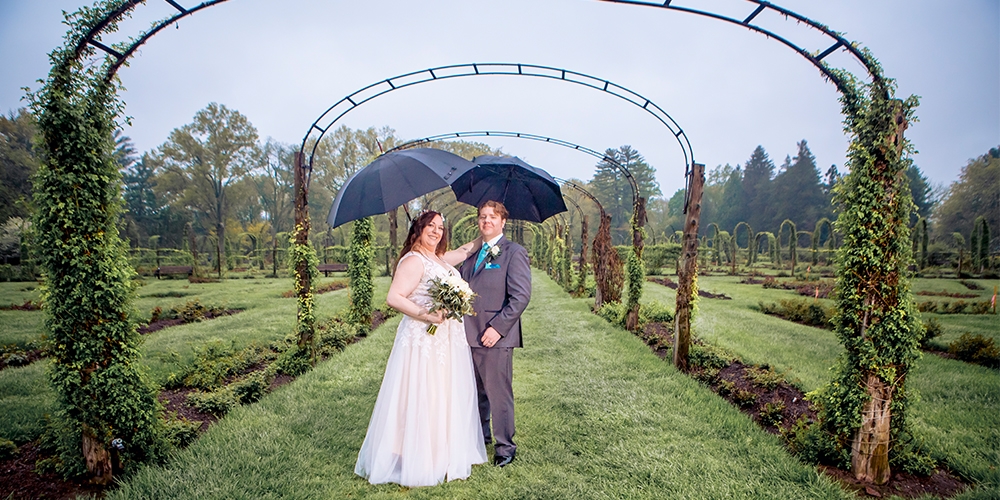 Q: Did you enjoy the wedding planning process? Why or why not?
I loved planning my wedding even though it was a lot of work! After being a bridesmaid 9 times, it was really fantastic to get to make my own choices, borrowing from the best and avoiding the worst of all that I have seen these past 10 years! It was also so fun to incorporate the ideas of my partner into the ideas I've had brewing for so many years!
Q: Did you have a particular theme or color scheme? why did you choose it?
I wanted to do a watercolor monochromatic color for the bridesmaids dresses and the cocomelody colors we're amazing and blended perfectly!! 
Q: What was your hubby's reaction when he first saw you on your big day?
Leading up to the day, Paul said he was most looking forward to getting to see me in my gown- so it was really exciting to walk down the aisle to him, even though my legs were shaking! He said it was hard to hold back his tears!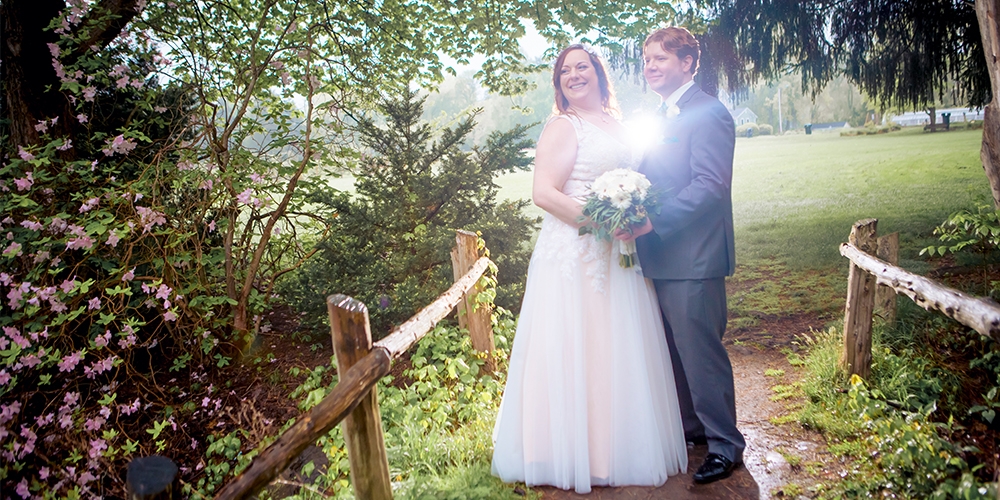 Q: Why did you choose Cocomelody for your bridesmaids?
I really love the price point of these dresses but also the fast turnaround time, allowing my recently pregnant bridesmaids and my soon to give birth bridesmaid a little more time to wait before they had to choose their size. That was a huge selling point for the dresses. I got my bridal gown first and once I saw how beautiful it was I knew the bridesmaids dresses would be top quality as well! 
Q: What did you love most about your #Cocomelody dress?
My wedding dress was exquisite from top to bottom! The lace work was stunning and the daring neckline added some real drama, but the prettiest part of all was the blush underskirt that gave my whole body a rosy glow. Also, I love that Cocomelody offers such a generous range of sizes to compliment lots of brides! 
Q: What do you think about Cocomelody and the customer service?
The customer service team was great! Cocomelody offered me the best advice for the fit and alteration ideas for my dress and also offered some choices to accommodate one of my bridesmaids who found out she would be seven months pregnant at the wedding.