When shopping for your wedding dress, it is hard to beat the Web as there are indeed great prices to be had! But the abundance of online stores can make the choices overwhelming for you and that means, there can be some "fly-by-nights" that we don't want you to fall prey to, so we hope these tips for shopping online will help you prepare for the challenge of finding your ultimate custom wedding dress online for the best price. As is true with many things – no pain, no gain… It is the same when searching for a deal online; they don't just fall into your lap. You have to look for it, but we are certain these tips will help put you in the driver's seat.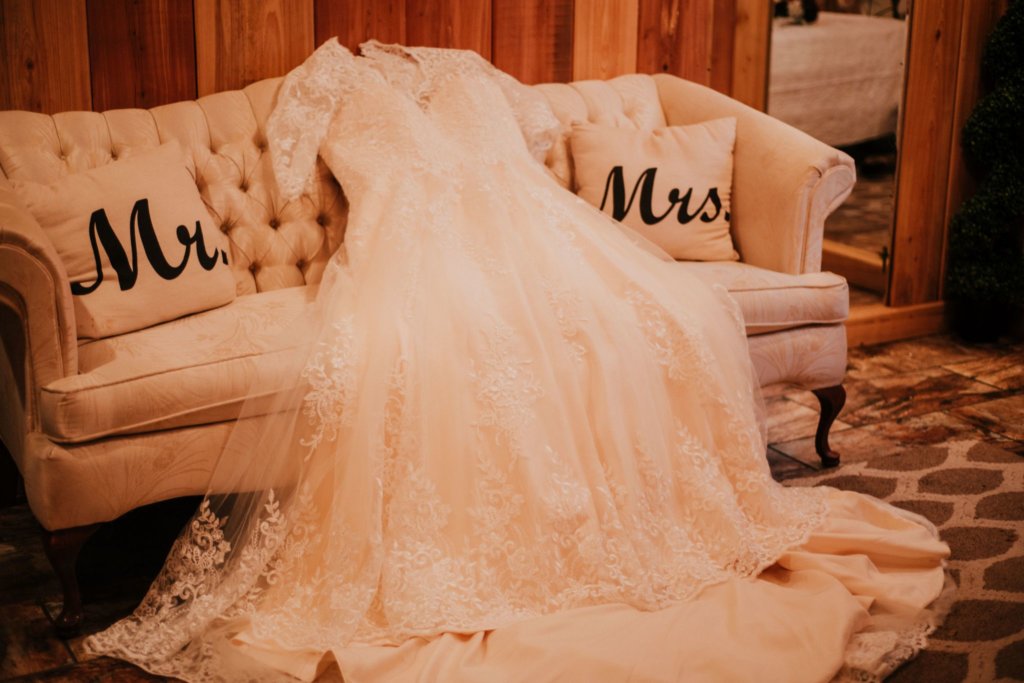 Style: #LWXT16001
1. Pick a dress style
Your wedding dress should tell the world exactly who you are. After all, this is YOUR day, and your wedding gown is the key to how you share yourself with your wedding guests – and, of course, your husband-to-be. But… how do you determine which wedding dress will complement your wedding style and your own personality?
Well, if you are having a formal wedding, wear a long white/cream-colored wedding dress and a veil, perhaps a train and, of course, gloves. A dress with a lot of frills and laces, flowering robes and tails knitted together would probably not be ideal for a formal wedding. Go for simple and modest dresses instead – think an elegant A-line wedding dress.
You have more flexibility when you host an informal wedding as you can wear whatever your heart so dictates. Sleeveless or long sleeve, straight and sleek or big and full, ivory or white, short or long, with trains or without, you can pick any dress style that you actually want to see yourself walking down the aisle in. Boho wedding dresses are a hot wedding trend these days, so you may want to consider a chic boho gown for your informal wedding as well.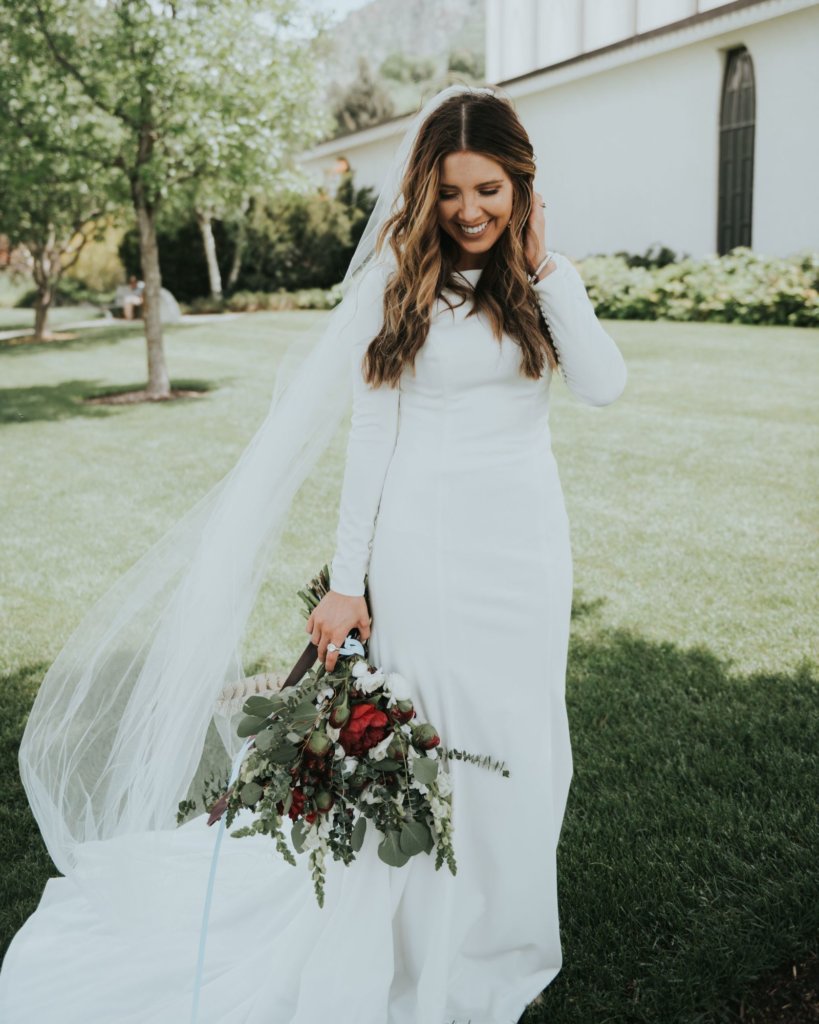 Style: #LD5817; Image Credit: Katie Griff Photo
2. Create a budget
Imagine that you have finally found the dress that suits you and your wedding style flawlessly and when you go ahead to order it, you realize that it is way out of your budget. This is precisely why we recommend you to filter your searches by price so that you only see what you can get!
3. The fit matters
Here is another nightmarish scenario for you – Imagine you have found the right dress online and it is within your budget, so you order it straight away. When it arrives at your doorstep, though, you realize that you ordered the wrong size! It goes without saying that the fit of your wedding dress is a BIG, BIG concern when buying online. It does not have to a perfect fit (wedding dresses can usually be altered up to 2 sizes in either direction), but should be really close. After all, what is the point of buying an affordable dress online and then spending so much on the alterations that it becomes as expensive as one purchased from an offline retailer? So, before you order your dress, measure yourself accurately, use the website's size charts and check how to measure properly.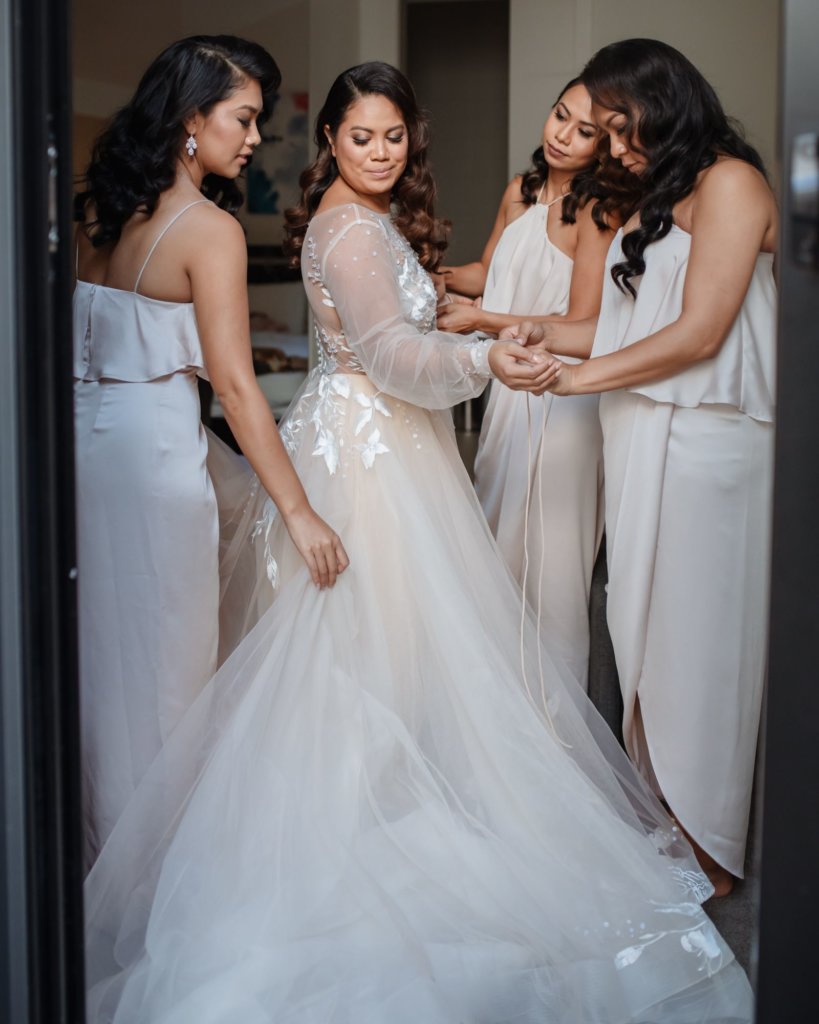 Style: #LD5199
4. Shop safely
Buying online offers convenience and great pricing, but it can also have some risk. You are paying upfront without directly seeing or trying on the dress, so you could potentially be opening yourself up to identify theft. Thankfully, there are some ways to reduce that risk, such as:
There are many wedding dress stores online. Whatever store you are considering, check out their testimonials, but remember that there are always going to be a few disgruntled shoppers. Quite frankly, there are people out there that cannot be happy campers no matter what and bad luck seems to follow them every time, so when you look through the testimonials, do not discount a wedding dress store because of a couple of bad reviews compared to hundreds of good ones.
Do not send money to a site that does not have a physical address or a phone number for customer service.
Pay for your wedding dress with a credit card. This is another biggy! If you are unsatisfied, quite often you can get your credit card company to reverse the charges, if your reasons are valid.
Trust your instincts; if you don't feel comfortable or if you feel pressured, don't buy it.
But if you do feel like you have found the dress of your dream, stop your search.
Good luck with your search! Though it might seem daunting at first, if you follow these tips, you will be well on your way to finding a beautiful range of perfectly elegant wedding dresses.