What bride wouldn't wish to have a destination wedding in Paris? Unfortunately, this luxury getaway comes with its own set of logistical and financial challenges. We have a solution… why not create a Paris themed wedding close to home? Romantic, elegant and fun, a Parisian wedding can make your big day more exciting and memorable – and yes, it's a lot easier (and more affordable) to plan than a destination wedding in the city of lights. Here are some of our tips on how you can bring Paris to your wedding doorstep.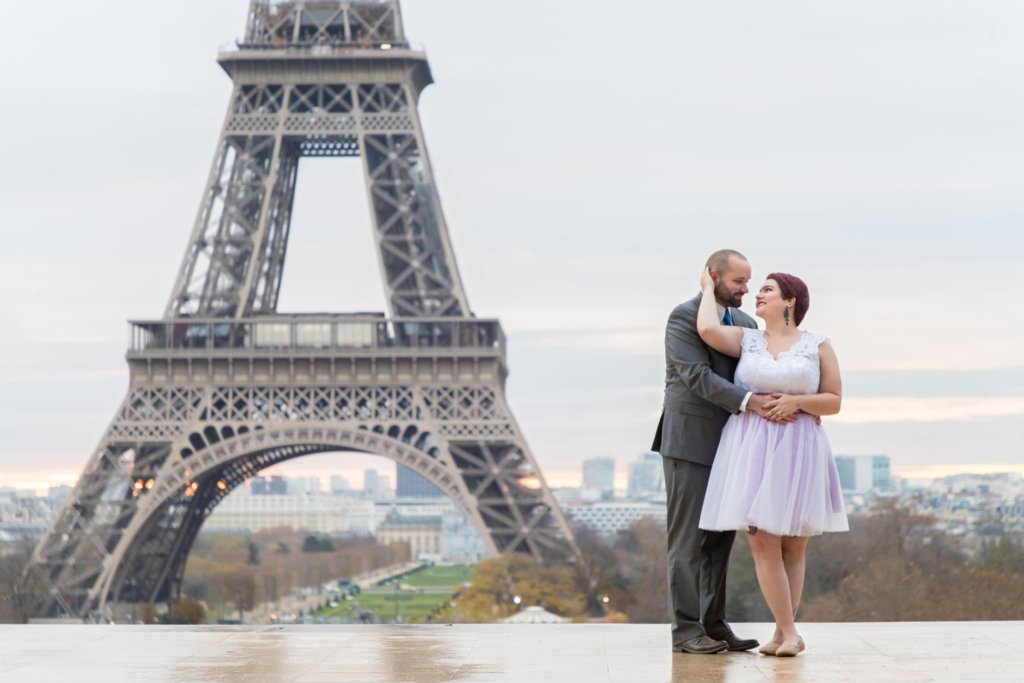 1. Use paper goods that stand out
When it comes to your wedding invitations and stationery (welcome signage, programs, seating chart, menus, etc.) think French-inspired patterns such as Damask, Toile or Fleur de Lis designs. Muted colors such as ivory, mocha, and latte, and pale colors such as soft pink or light tiffany blue also work well when paired with the traditional bridal colors of white and black.
2. Pick tasteful and elegant decoration
One of the most famous icons in all of Paris is the Eiffel Tower, and there are many ways to work this marvel into your wedding. You can get miniature Eiffel Towers for centerpieces or have a lighted Eiffel Tower ice sculpture. Another wonderfully elegant way to decorate your wedding is by using beautiful works of art created by renowned French artists, such as Monet or Cezanne. Remember, Paris is known as the city of lights – placement of mood lighting or miniature lights around the reception venue will enhance the mood of the evening. Feathers are also very Parisian and are a hot wedding trend in 2019. You can incorporate feathers in your centerpieces and décor quite easily.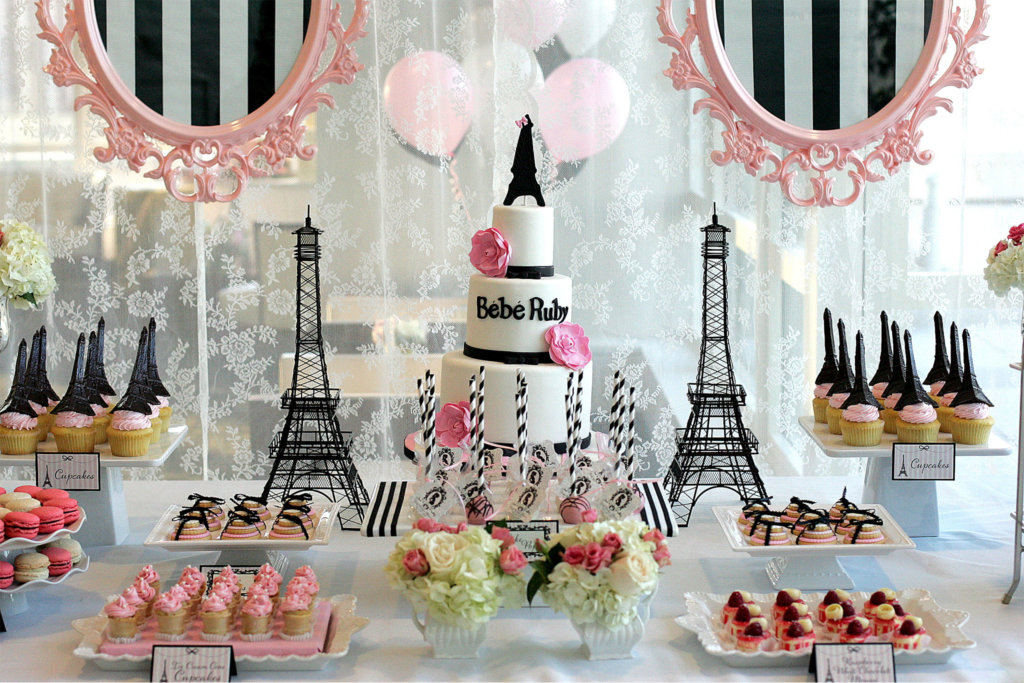 3. Dress like a French
France is the fashion capital of the world, so if you're planning a Parisian wedding, you must dress the part. Depending on your wedding style, this could be a fashionable in-vogue wedding gown – something vintage and lacy perhaps? You can also consider figure-flattering dresses such as the contemporary trumpet wedding dresses or the timeless A-line wedding dresses.
4. Have a delicious menu
The French are well known for their exceptional food, and you can bring some of that French flavor into your big day menu. You can start by serving hors d'oeuvres such as mini quiches, canapés, crudités with dip, and baguettes with tapenade. You may even want to have a crepe or a wine and cheese station – a cheese display featuring many different kinds of French cheese would be the perfect appetizer during the cocktail hour. For dinner, you can serve traditional French recipes. For the drinks, of course, you'll want to serve a variety of French wines. If the French are known for anything, it's wine, so try and get some authentic kinds, including both a white and a red.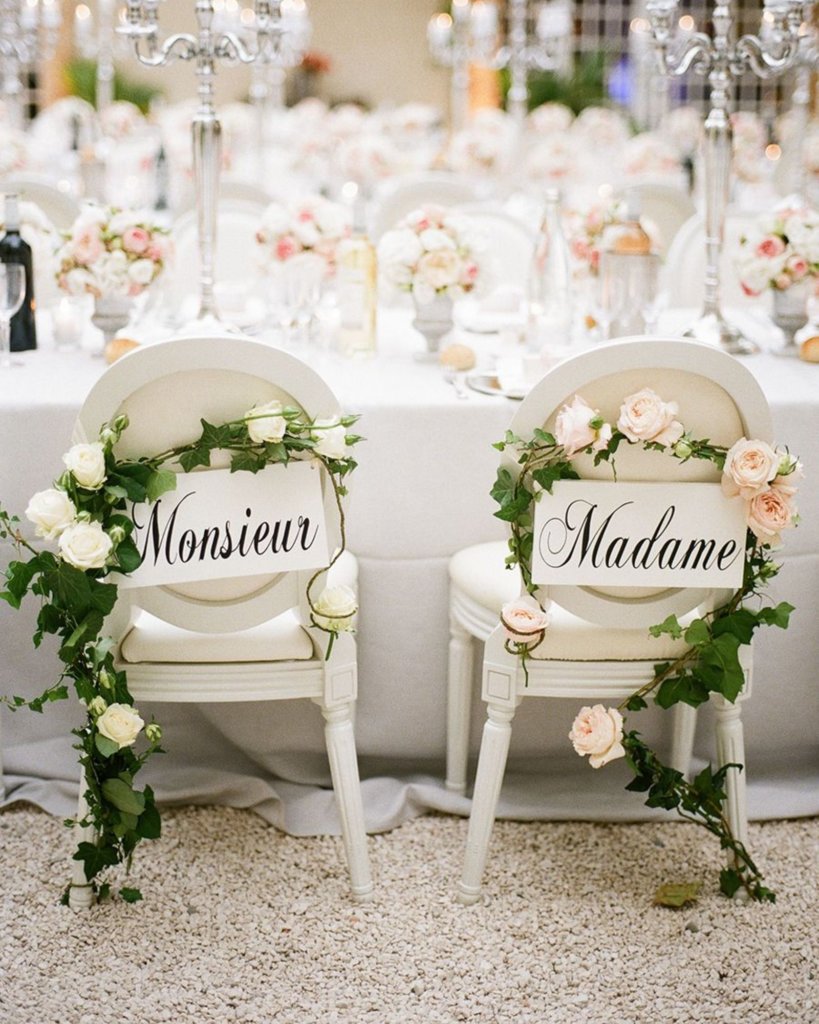 5. Satisfy everyone's sweet tooth
Stick to the theme from your wedding invitation to your wedding cake (Damask, Toile or Fleur de Lis designs). Also consider serving petit fours – miniature desserts such as cakes, cookies, baked meringues, macaroons, and puff pastries. Dessert crepes are perfectly French and delicious – you can fill them with a variety of berries, chocolate, and other tasty flavors.
6. Give away exciting favors
Miniature petit fours served in pretty take-home boxes can serve as a midnight snack for your guests and also double as wedding favors. You can also find a large selection of damask-inspired designs in mint tins, beverage packs and chocolate bars at upscale wedding favor retailers.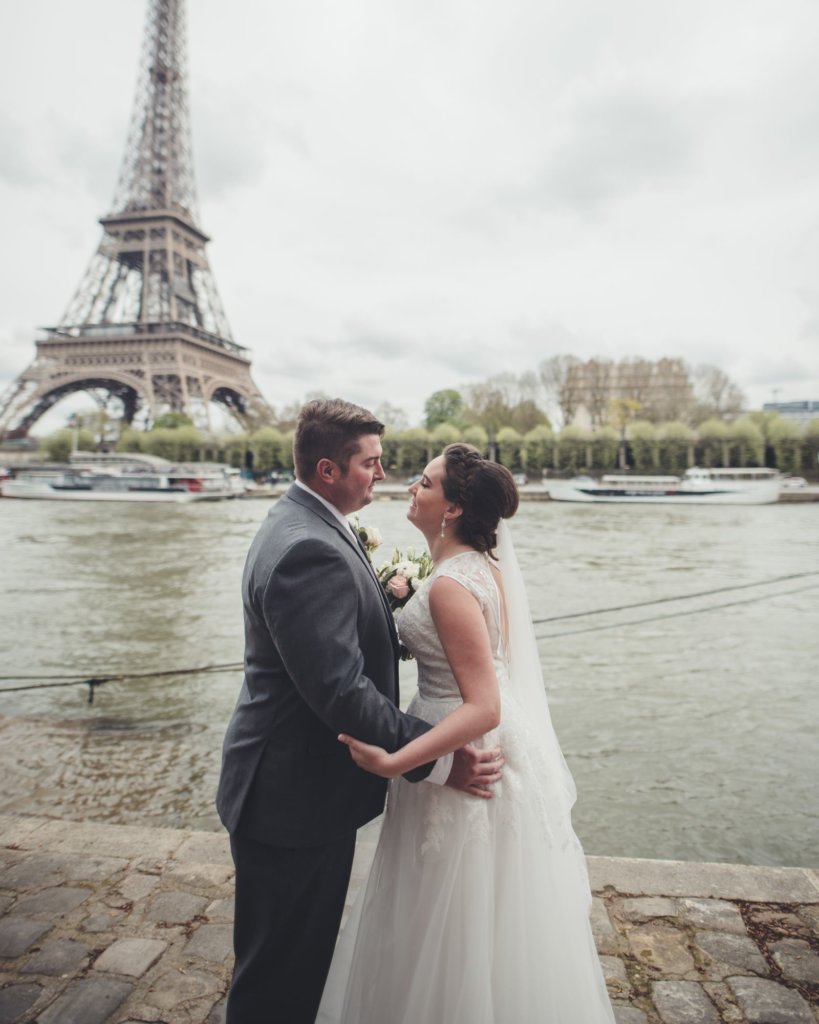 Style: #LD3932; Image Credit: Jacques Mateos
7. Use the language of love
Instead of sticking to English, switch over to French whenever possible. For example, using Monsieur and Madam instead of the traditional Mr. and Mrs. on the backs of chairs and on place cards is a nice little touch. Sometimes, little details like this can be exactly what you need to make your wedding day more special.
The French are well known for being sophisticated and elegant, which is exactly the type of look you should aim to achieve when planning a chic Parisian wedding. We hope these tips and tiny details will help you bring the romance and elegance of Paris to your big day.