Marriage is not only about finding the right person, it's about being the right person 💕 We have the biggest crush on Luisa & Ezequiel's rustic wedding in Selma, CA. What's more, Luisa's gorgeous bridal look with wearing that lace, off-the-shoulder, mermaid wedding dress gives us all the feels! How wonderful this wedding day was! Cheers to the beautiful couple!
All photos were taken by Authentic Collective Photo.
Wedding Dress Style: #h1pn0352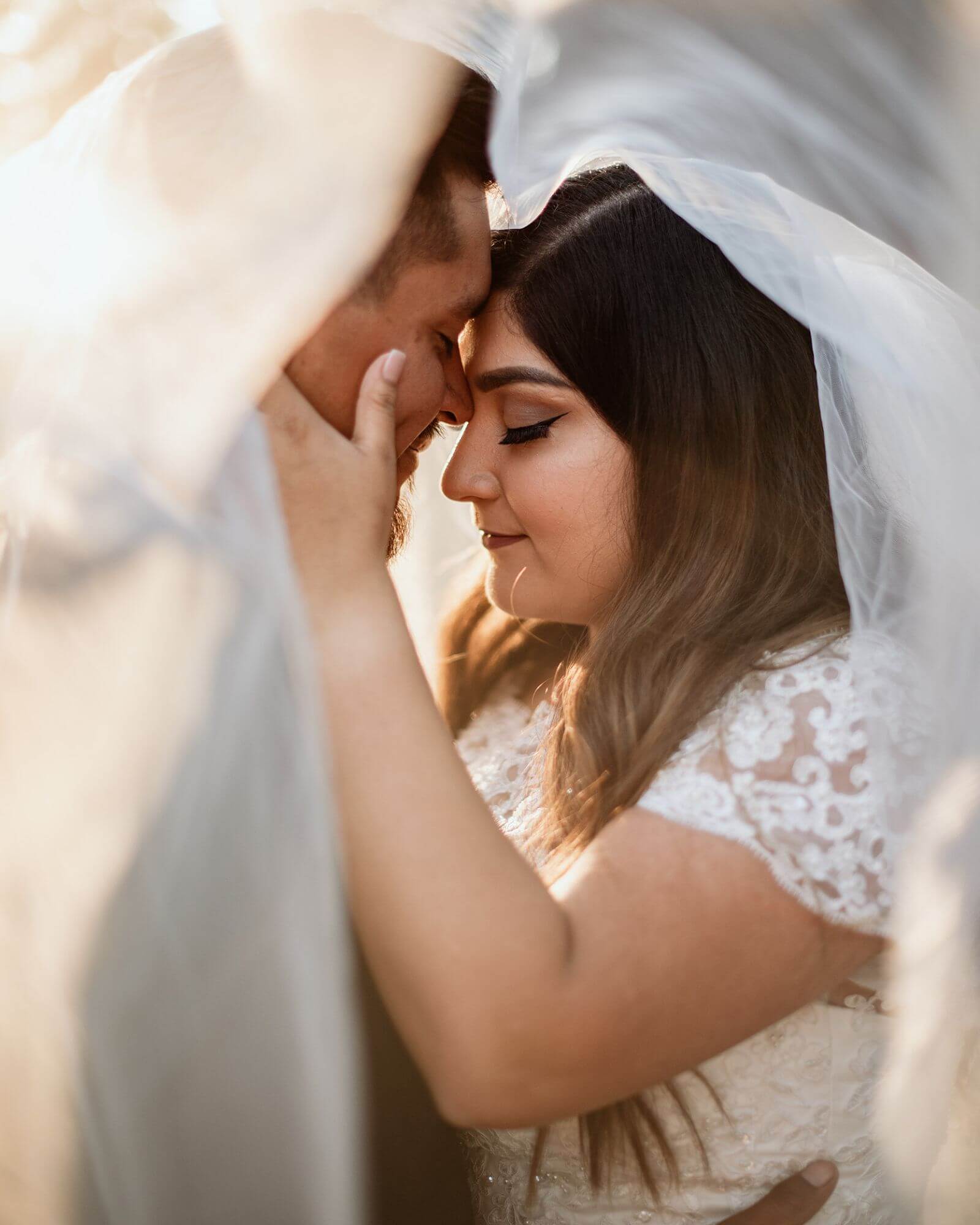 Q: Any advice or tips for future Mrs.?
Some Advice For the Future Mrs. is To Make sure After The wedding ceremony to have A moment alone for you and your husband. Take it all in and Just be Happy. Kiss, Hug and just see the whole wedding slowly. Sometimes with busy weddings you don't get that.
Q: What was the inspiration behind your wedding theme?
Our inspiration as Christians is that when people Arrived To our wedding they didn't just see our Love but How Gods Love Is the center of it all.
Q: Tell us your love story! Where & How did he propose?
We met at Church back in 2009, became great friends and eventually starting dating and in 2017 he Proposed on My Birthday which was close to thanksgiving so imagine all my family there. And after blowing out my candles to my cake. He gave a speech and boom. Gets down on one knee and proposes. BEST THING TO EVER HAPPEN!
Q: How would you define the message "Dare to Love"?
Love with everything you got!!
Q: What was the best/most memorable part of the day?
The Best had to be finally sitting down and Eating haha but Memorable would have to be Finally Hearing Mr. & Mrs. Ortega after we Gave our first Kiss as Husband And Wife.
Q: What did you love most about your #CocoMelody dress (es)?
Style, I loved my wedding dress so much!!
Q: What do you think about CocoMelody and the customer service?
I Think CocoMelody was Amazing. I went to the one in LA and I had Angel who helped me out and made me Feel So Beautiful. Inside and Out. Best Place to Shop!