Wedding colors change every year and color trends in 2019 are expected to bring in brighter and bolder palettes such as shades of orange, pink, and red that are fun, youthful and somewhat daring. Looking for some color inspiration for your big day in 2019?
Take a look at the top 5 color trends we are expecting to pop up this year for 2019 wedding dress and decor.
1. Coral
With Pantone declaring living coral as the color for 2019, we're expecting to see this orange-pink hybrid hue take over 2019 weddings. This bright, celebratory shade is perfect for all seasons, and it's a cheery choice for brightening up bridesmaid dresses, bouquets, invitations and table centerpieces.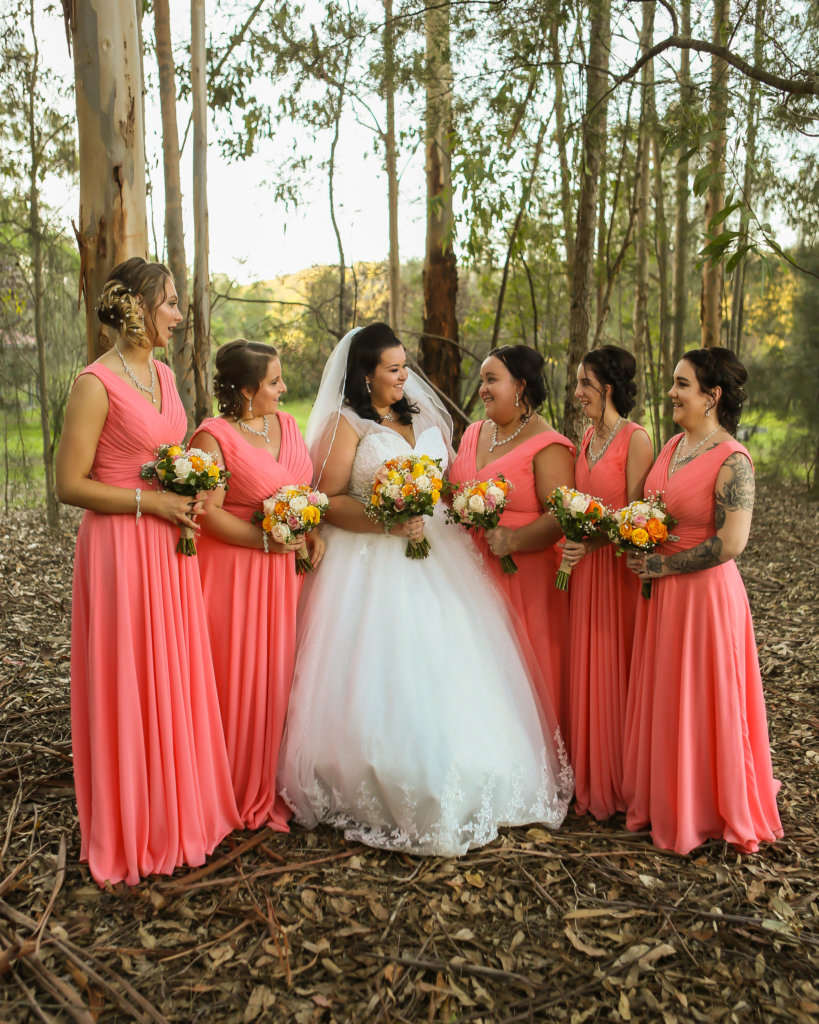 Styles (from left to right): #COZF14002 & #B14TB0007
2. Green
Greenery has adorned weddings for years and will continue to do so while coexisting with larger and brighter blooms. Muted green shades like silver sage, green jade, and forest green will make for simply stunning decor in the form of bouquets, boutonnieres, and centerpieces. Lush greenery expanding from traditional leafy strands to palm leaves can be seen paired with soft white accents and seasonal blooms for a refreshing splash.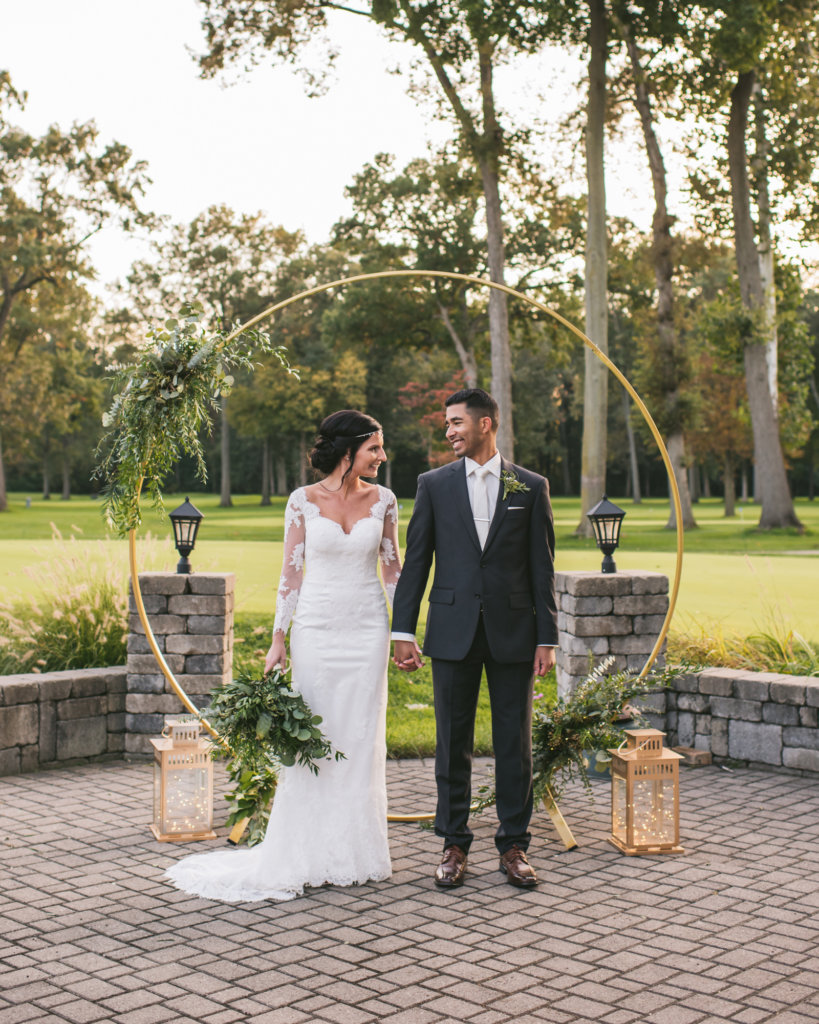 Style: #LWKF15003, Image Credit: Manifesto Photography
3. Multicolored
2019 will be all in for multicolored weddings with every shade on the color spectrum dictating the wedding design. Colors are no longer seasonal and you can mix all sorts of colors from vibrant pinks to stunning oranges, deep greens to striking blues. Expect to see a rainbow of blooms in a prismatic color palette and mix and match bridesmaid dresses in a truly harmonious palette that is easy on the eyes and has a cheerful air about it.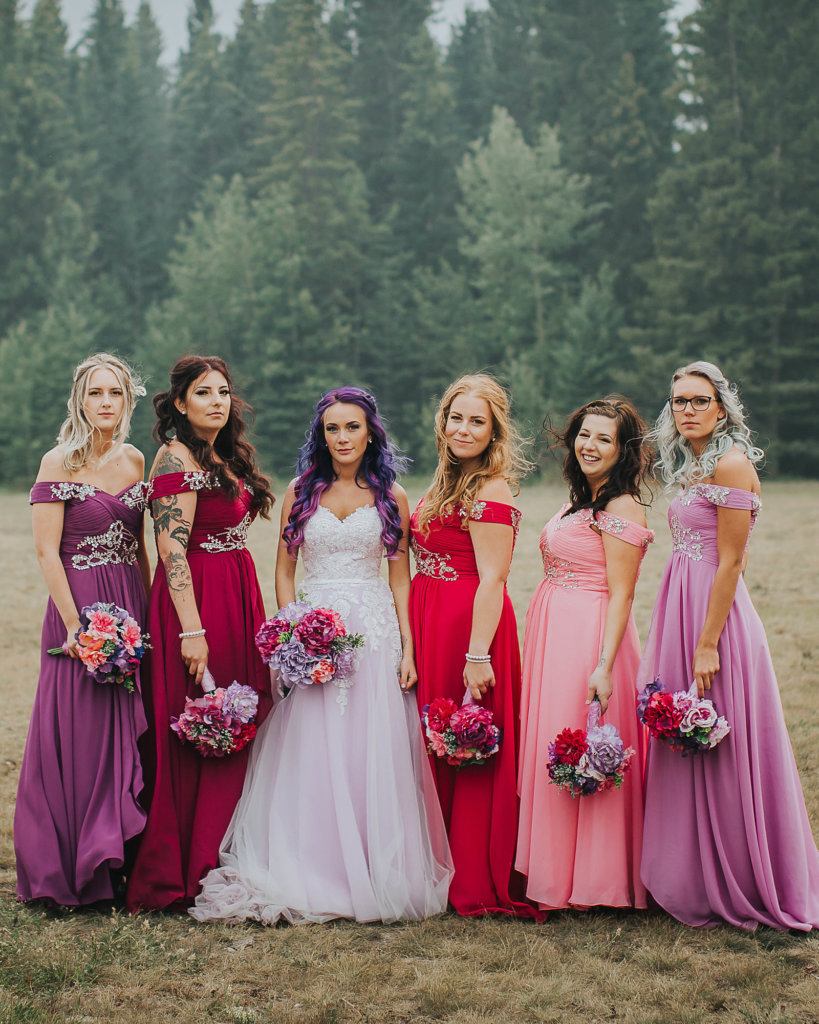 Styles ( from left to right): #COZF15048 & #LD4567, Image Credit: Selenia Teresa Photography
4. Bold Red
Red is such a bold, eye-catching hue and it will be seen everywhere from centerpieces, escort cards to table numbers maintaining that element of opulence, glamour, and sophistication. It can be used to instantly brighten any space for a peaceful day of love and good cheer.
Daring brides may even skip the traditional white for a bright, brooding red wedding dress giving the wedding theme that extra excitement and drama.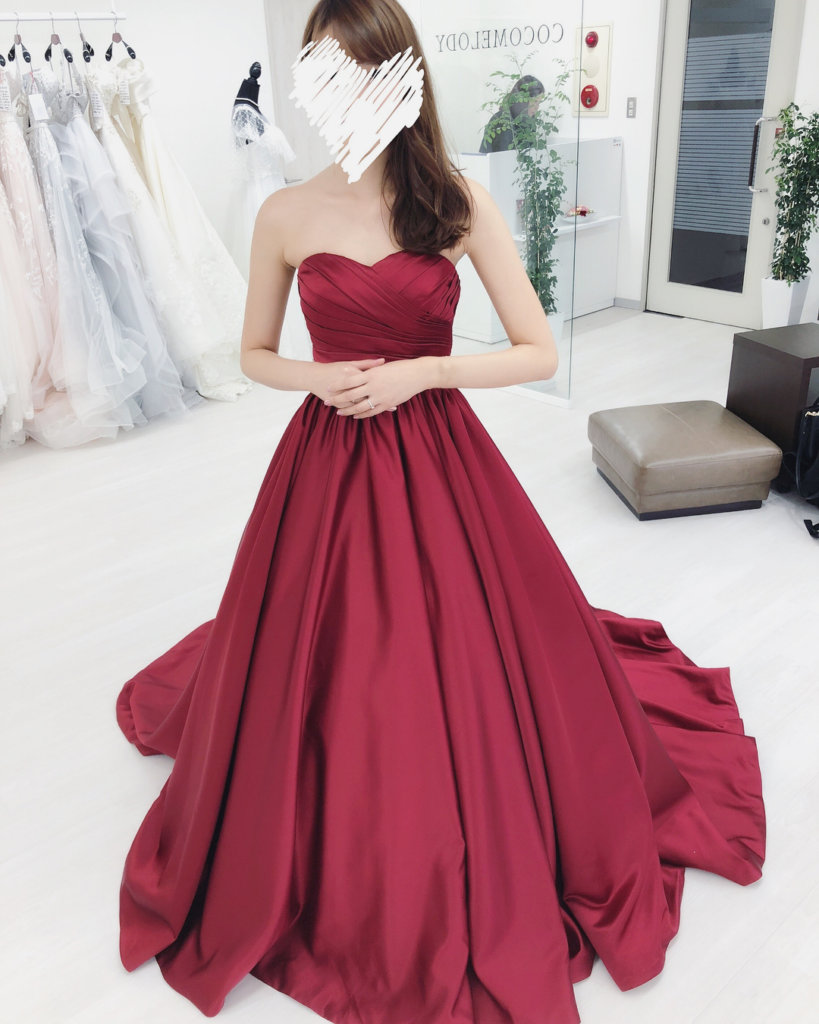 Style: #B14TB0040
5. Dusty Hues
Darker hues like dusty pink and dusty blue will surge in popularity. Colors like dusty rose pink can be balanced by pairing it with lighter blush hues while a dusty blue hue pairs well with other shades of blue like navy and slate blue. They could sweep across your accent and attire, table linens, to printed materials creating a world of calm. Dusty hues are romantic and sophisticated and work well at any time of the year.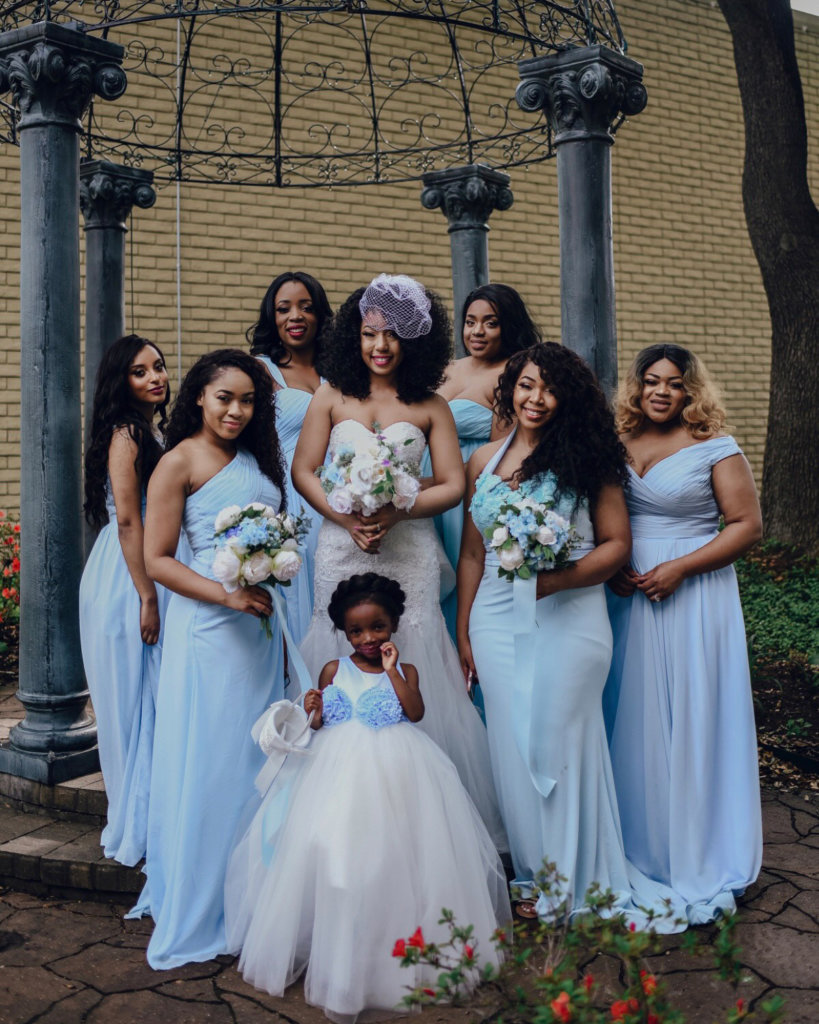 Styles (from left to right):#COZK16005, #LD3958, #COZF1401F, #PR3554, #PR3536, #COZF140A1, #PR3595 & #CKZA13003, Image Credit: Ashleyrhea Photo
Choosing the colors for your wedding is an important part of the wedding process. It will impact everything from your invitations and decor to your wedding dress and souvenir. So make sure you choose wisely!