Hand in hand, forever & ever ❤️ Surrounded by family and friends, Aileen and Payton were pronounced as official husband and wife in Tonawanda, NY! Our bride Aileen looked like a true goddess in her dream gown, we're really honored to help make her dream come true! Read about their story and see some of our favorite pics below:
All photos were taken by Daria Kapitonova of Petit Eclair Photography.
Wedding Dress Style: #LD5772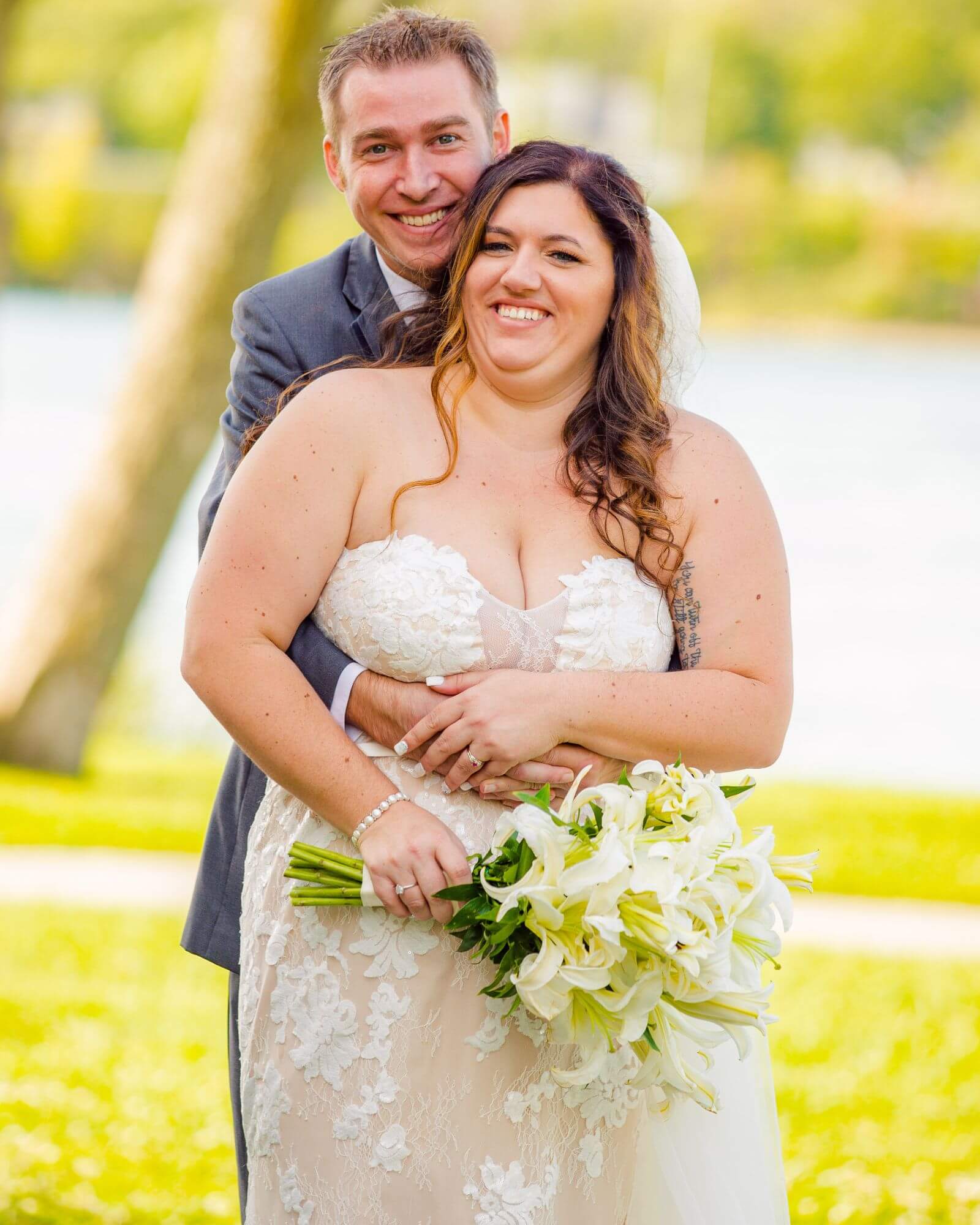 Q: Any advice or tips for future Mrs.?
Make sure you have someone to help throughout the wedding day! Get everything organized and set up so your day is perfect. Also, enjoy the day! Let it be something to remember.
Q: What was the inspiration behind your wedding theme?
We did not have a particular theme, we just wanted something for us and our closest family and friends. It was a special and intimate day for us.
Q: Tell us your love story! Where & How did he propose?
He ended working at the same place as me in California. We honestly became instant best friends. I was actually planning to move to a different city because I needed a change, but it fell through, so he invited me to move back to Florida with him. We weren't even dating yet, but he knew I wanted to and I didn't even think twice about saying yes! We packed the car and left. That is where everything started! We realized that we wanted to be together and that's how the love story begins. A while later, we were having a date night and I just knew he was the one. It was not a formal proposal, but I basically just said "we should get married", and he said yes!
Q: How would you define the message "Dare to Love"?
Do every daring thing you can for the one you love. We have officially lived in three different states together because I knew he was the one. I will follow him anywhere.
Q: What was the best/most memorable part of the day?
Seeing him down the aisle. Biggest smile I've ever seen!
Q: What did you love most about your #CocoMelody dress (es)?
The detailing! I loved the lace and beading. My wedding dress was simple and elegant.
Q: What do you think about CocoMelody and the customer service?
Everything worked out great! I had a few questions which were answered really quickly and my dress was a little late, but when I asked customer service about it, they responded quickly and got my dress sent out right away! Highly recommend CocoMelody!!