Alaina & David were married in Roswell River Landing (Roswell, GA). Their wedding had a woodsy and floral theme combined with Alaina's favorite colors: wine, peach and champagne gold together! How perfect it was!  
All photos were taken by L+A Photography.
Wedding Dress Style: #LD4183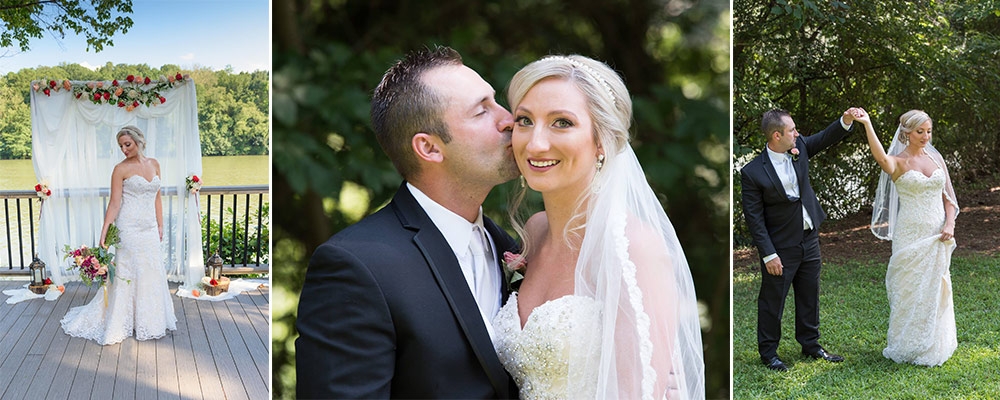 Q: Any advice or tips for future Mrs.?
Just relax and take a deep breath because even though wedding planning can be stressful, it's not worth ruining your day over. Your wedding will go by quickly and you will regret not enjoying every moment! 
Q: What about your love story?
Definitely not a true storybook princess and prince romance. We met back in 2013 and we knew the first time we met something was different. We loved playing videogames together, going out on adventures and we just enjoyed being together everyday as cheesy as that sounds. We were blessed with a beautiful son in 2014 and 2015 my husband knew I was the ONE for him FOREVER. Perhaps it's backwards but that's what makes us UNIQUE and I adore that!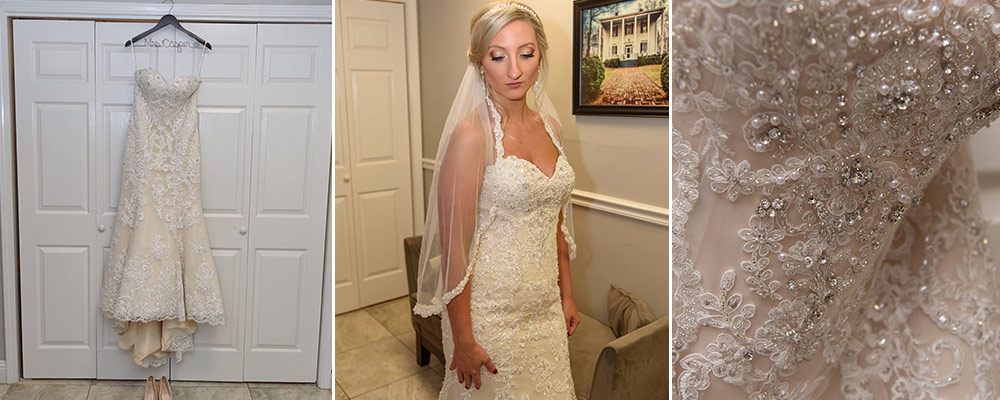 Q: What was the inspiration behind your wedding theme?
Our wedding venue was overlooking the Chattahoochee River and I wanted to incorporate the woodsy feel into it. The color scheme are 3 of my favorite color combos – remarkably beautiful when placed together! 
Q: Did you enjoy the wedding planning process? Why or why not?
Yes and no. As mentioned above wedding planning is stressful but it has it fun moments especially shopping for your dress and all the accessories. I would reccommend hiring a wedding planner to help relieve any of the NOT fun planning that comes with weddings.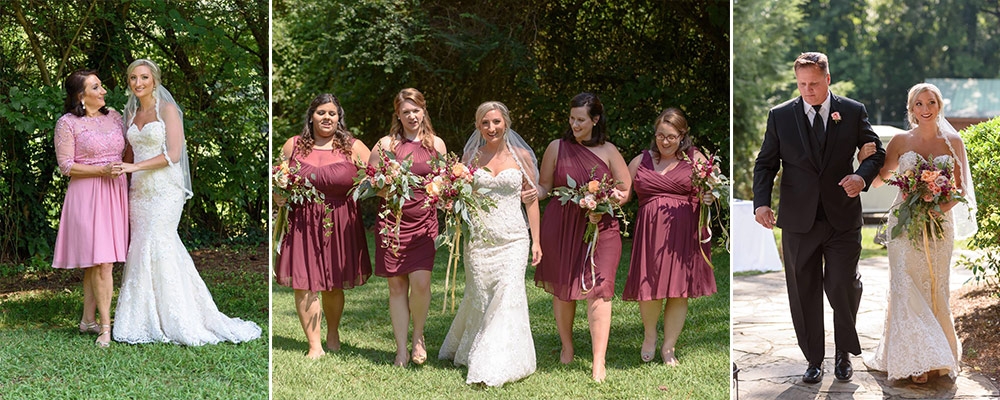 Q: What was the best/most memorable part of the day?
The first look. I knew I was going to be an emotional wreck anyhow walking down the aisle so I wanted to do a first look to make sure that never happened. All my nerves went away when he turned around to see me standing before him in my dress all dolled up. We cried, laughed and kissed. Did we get that out of our system before the ceremony? No! I was still a wreck walking down the aisle but it was still a special moment!
Q: What did you love most about your #Cocomelody dress?
The beading and sweetheart neck. This wedding dress was absolutely breathtaking. Even my alterations lady could not believe the cost of it and thought it was worth over $1500.
Q: What do you think about Cocomelody and its customer service?
From day one of the custom dress process, the customer service staff has been a huge thumbs up. Responding quickly to any emails and making sure I was included in on the dress making process. I never had any complaints and have referred other future brides to Cocomelody!