Alec & Rachel tied the knot in High House Farm Brewery, Northumberland, UK. their big day was filled with a lots of homemade rustic touches and relaxed feels, Rachel walked down the aisle with a chic dress, no wonder we can see the biggest smile on Alec's face.Cheers to these beautiful lovebirds!
All photos were taken by From The Smiths Photography.
Wedding Dress Style: #LD2676
Q: Any advice or tips for future Mrs.? 
Don't take it too seriously!  Your wedding day will be amazing, but it'll also be over in a flash, so try to enjoy the process and make choices that reflect your personality as a couple. 
Q:  Tell us your love story! Where & How did he propose?  
I surprised Alec with a holiday to Malta for his 30th birthday in 2015; he surprised me with a proposal on our balcony overlooking beautiful Valetta!  We've been together for six years, and I cant imagine spending my life with anyone else.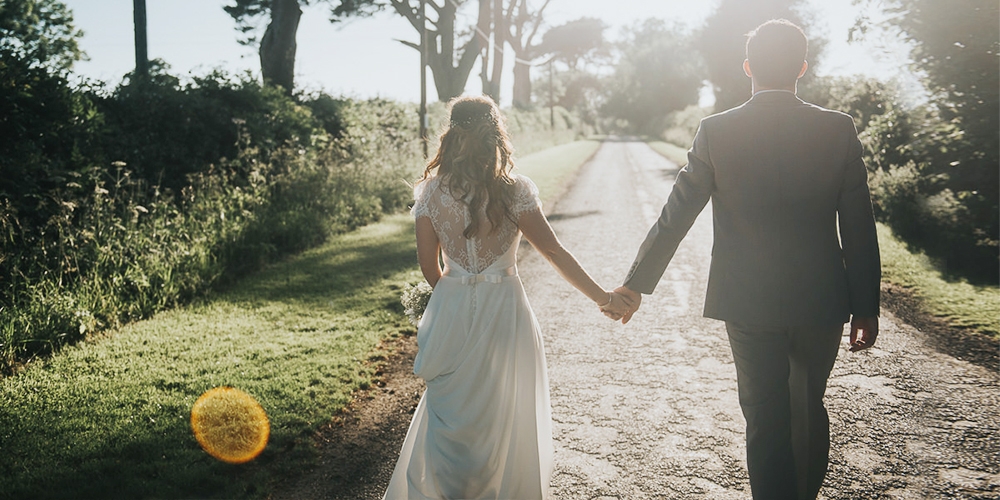 Q: How would you define the message " Dare to Love"? 
 I think "Daring to Love" means daring to let down the walls that you might keep up to the rest of the world; to let someone in and to be vulnerable with them.
Q: What was the inspiration behind your wedding theme?  
We're both relaxed, low key people and so neither of us wanted a very fancy or expensive wedding.  After seriously considering an elopement, we decided that we'd love to spend the day with all our family and friends.  We felt the rustic theme reflected our style, and the relaxed outdoors setting was perfect to us!
Q: Did you enjoy the wedding planning process? Why or why not?
I enjoyed most of the wedding process! I'm quite a creative person and lots of the decoration was homemade. Lots of our friends and family were also involved, which was a really fun way to plan! We tried to keep to a budget, which was difficult at times but so worth it!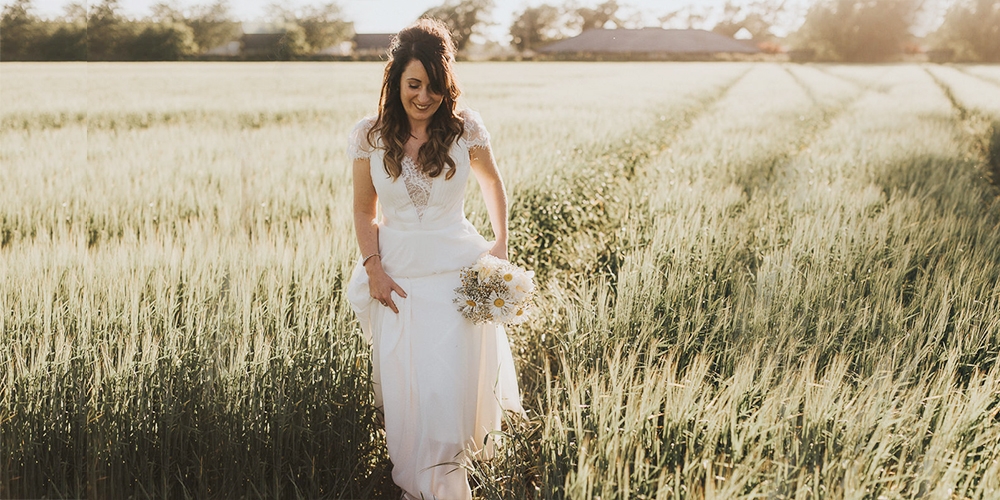 Q: What was your hubby's reaction when he first saw you on your big day? 
A big smile!  Alec was very nervous, and so was I, so it was amazing to see his face with a big smile as I walked up the aisle!
Q: What did you love most about your #Cocomelody dress?
 I loved the lace detail on the back, neckline and sleeves, and particularly fell in love with the back of the wedding dress. It was definitely the dress that most felt like me!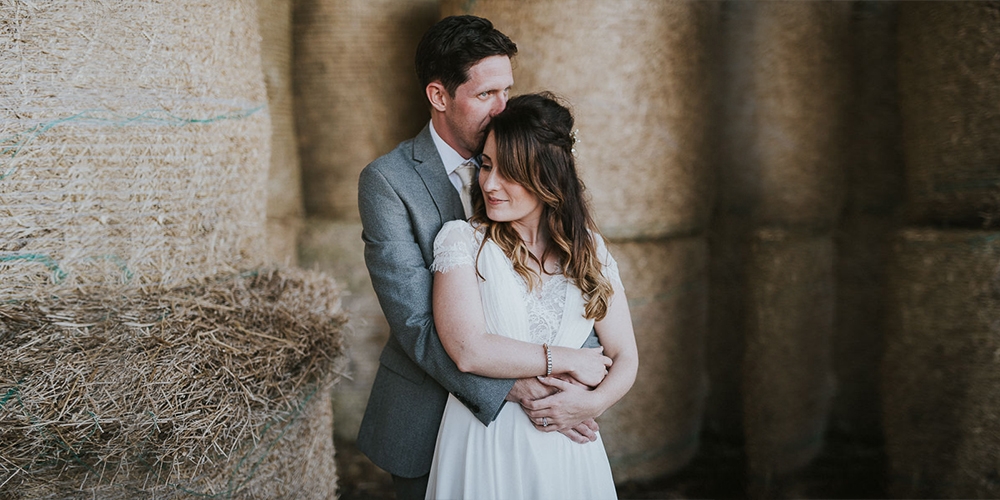 Q: What do you think about Cocomelody and the customer service?
I couldn't fault the service at all at Cocomelody; the communication with customer service was all really quick and helpful.  The dress was with me very promptly, and it was amazing to find such a beautiful and well made dress which fit in my budget so well!