Alexie & Nick had the simple yet classic ceremony in Gabbinbar Homestead, Australia. Gabbinbar Homestead is a gorgeous property with a heritage homestead and ethereal natural beauty, which was perfectly matched Alexie's romantic lace gown. We're so honored to be a part of their special day, Wish these two lovebirds great happiness forever!
All photos were taken by Jessica Gunn Photography.
Wedding Dress Style: #LD3932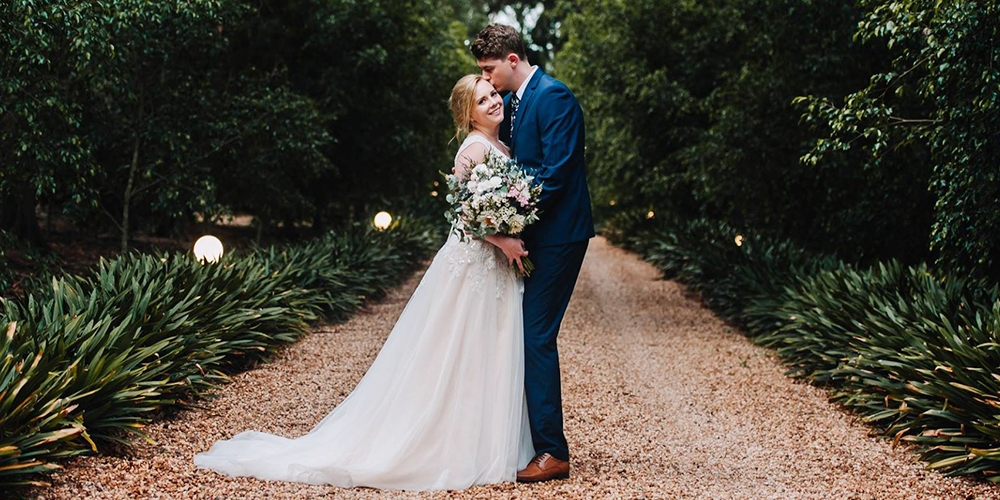 Q: Any advice or tips for future Mrs.?
Enjoy the planning process. Don't become overburdened with the small details and delegate where possible! Remember that the wedding will go by so fast so try your best to slow down on the day and be in the moment. 
Q: Tell us your love story! Where & How did he propose? 
Nick and I had been together for just over three years when he proposed. We knew that we wanted to get married and had designed the ring together prior to his proposal so I knew that the proposal was coming but I didn't know when or how he would do it! Nick proposed to me at a park named after his family. He had set up a romantic picnic and after pouring us a glass of bubbly each he read me a beautiful love letter which made me cry. The final line asked me to marry him and he pulled out the ring.  It was a perfect private moment with just the two of us.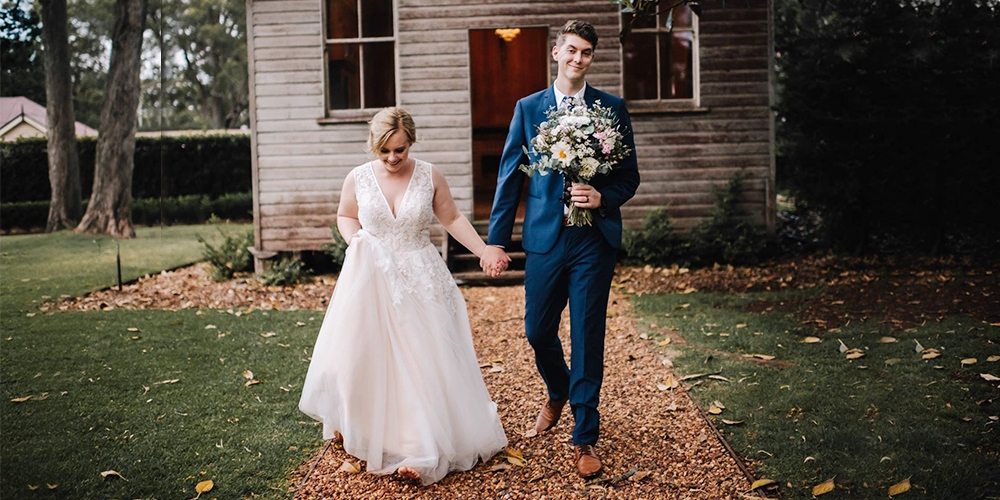 Q: How would you define the message " Dare to Love"?
It means allowing yourself to be vulnerable and show your true self to your partner. It means having the courage to put your heart in someone else's hands and trust that they will take care of it. 
Q: What was the inspiration behind your wedding theme?
Much of my wedding theme inspiration came from the venue itself. Gabbinbar Homestead is a gorgeous property with a heritage homestead and so I knew that I didn't want to overdo my decorating and take away from the natural beauty of the venue. I kept it simple, but classy.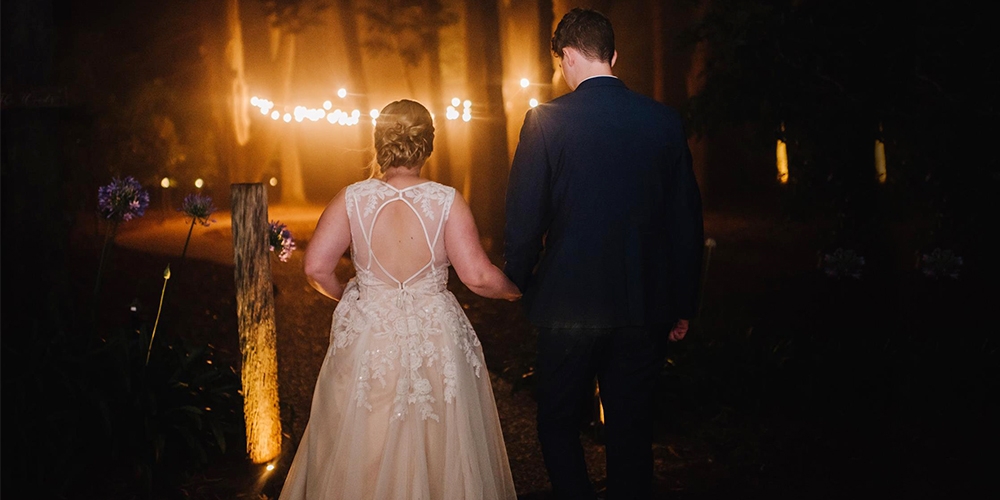 Q: Did you enjoy the wedding planning process? Why or why not?
I loved planning my wedding. I was working part-time and studying at university full time during the planning process which meant that my time was often limited, but I thoroughly enjoyed planning my wedding and seeing it all come together at the end. Gabbinbar Homestead also provided me with a wedding planner which helped me a lot! She kept track of all the details and made sure the day ran smoothly. I did a lot of my planning and purchasing online, and had no bad experiences in doing so!
Q: What was the best/most memorable part of the day? 
My husband and I both love thunderstorms and during our midway through our ceremony low rumbling thunder started. It made the ceremony, which was definitely my favorite part of the day, so much more special. I also loved our first dance. We went outside to a location at Gabbinbar Homestead called 'the woods'. The tiny bit of rain that we'd had in the afternoon led to the most gorgeous fog. 
Q: What did you love most about your #Cocomelody dress?
From the minute I saw the wedding dress online I knew that it was the dress for me. I honestly didn't even try on any dresses or go to any dress stores. I read countless reviews before deciding that I would go ahead with ordering my dress from Cocomelody. The dress was perfect and so beautiful. Of course, I also loved it's price! I made one small adjustment to the dress, just to ensure that the keyhole back sat perfectly, but other than that I was really pleased with the make and quality.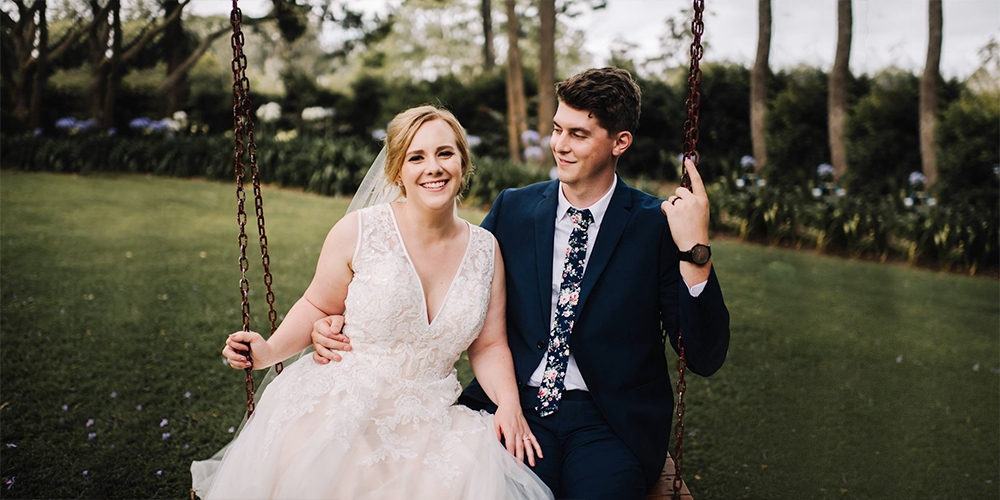 Q: What do you think about Cocomelody and the customer service?
Cocomelody allowed me to have the dress of my dreams at a very affordable price. You hear so many horror stories of people buying dresses online but I could not have had a better experience. My dress was simply perfect and I cannot recommend Cocomelody highly enough!