Surrounded by excitement and love, Alexija & Qiana had a glamorous royalty wedding in Subdivision Clubhouse on May 13, 2017. We can't wait for you to see their special day!
All photos were taken by Lennox Ave.
Wedding Dress Style: #LWLT15032
Q: Best wedding planning advice for anyone getting married soon? 
Some services are worth paying for, instead of trying to do it all, for the sake of not going over budget.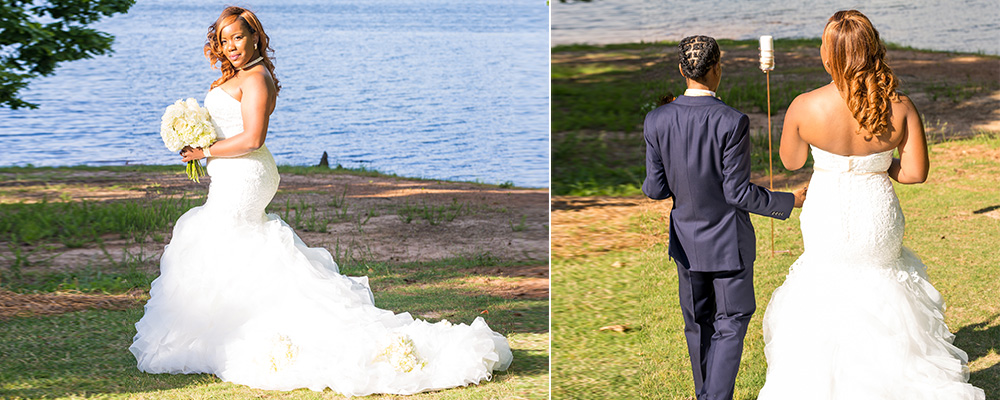 Q: What about your love story?
Qiana and I met through an online social media site. So happen I was graduating from Georgia Southern University, receiving her Bachelor's in Finance and Qiana was freshly out of the Navy.
Some how we both ended up on a the same social media site looking for the same thing -good company. After we meet a reasonable threshold for texting and talking on the phone, we finally decided it was time to meet. Qiana invited me out to skate, only to find that the skating rink was not open. What Qiana didn't know, was, she buzzed in on my favorite hobby, skating.
We reschedule our initial meet up. Down in Stockbridge we shared half a day of chatting, goofy stares at one another and oh yeah Dairy Queen. By the end of our outing we weren't sure if we had equivalent chemistry. Truth be told, we were so far out in love but we had no idea. Let's just say, we found ourselves together on more than just one occasion.
Our friendship sprung into admiration. Our time together concluded our nights. I found the woman of my dreams and she to, found her knight in low top sneakers, and boot-cut jeans. Here we are today, Happily Married!!!
Til death do us apart. #Q&Alove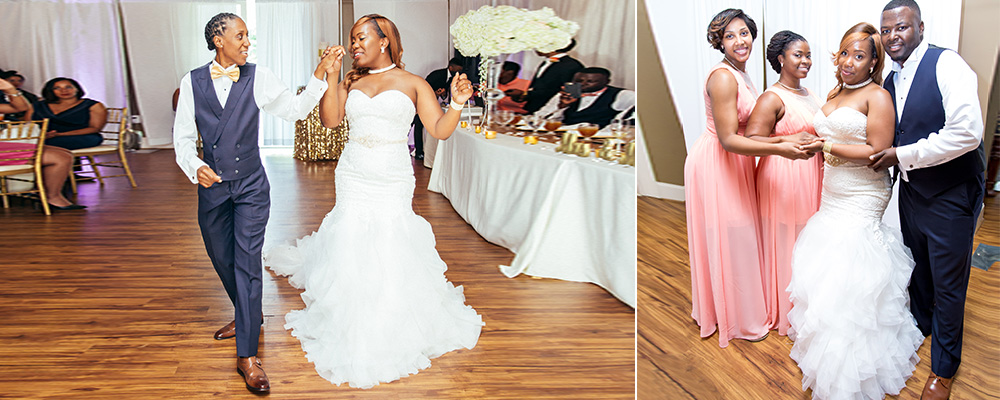 Q: What's the most memorable moment on your big day?
My most memorable moment was when my Bestfriend Latonya stood up and read a poem that she wrote, that encompassed our friendship at the age of 5 to my big day as a bride.
Q: How did you decide on your wedding dress?
First and foremost, you all have heaven-sent services and products. Being that this was my first wedding, I had no idea, what kind of preparation went into finding a dress. Lets just say, I cut it very close. I ordered my dress the last week in March and expected before 13 May. Based on your website, I was sure that I would make my deadline, until my best friend start getting concerned about if the dress would arrived on time. Having read the reviews and having access to Cocomelody Facebook page, I felt I had found a company that was trustworthy. But before you know it, other people began to stress me about the dress that I had ordered (shipping, quality, contour and all), so then at the last minute I began to freak out. But at that point, Cocomelody had already expedited the shipping of my dress. Truth is, I was far beyond cutting it close for ordering my dress. But it arrived in time for me to take it all in.
Q: What do you think about your #CocomelodyDress?
This dress was beyond gorgeous, it was the perfect fit. When I walked down the isles my guest facial expressions were priceless. They complimented me the whole night. I think they think I spent some thousands on the dress. To be quite honest, I found this dress at a retail store and it was ON SALE for $1700. Talk about supply and demand. I knew this was the dress for me but that price was not in my budget. But when I found out I could purchase cheaper wedding dresses online, I came across Cocomelody. On your website, I found my dream dress at more than 75% under the in store retail cost. This was truly heaven sent.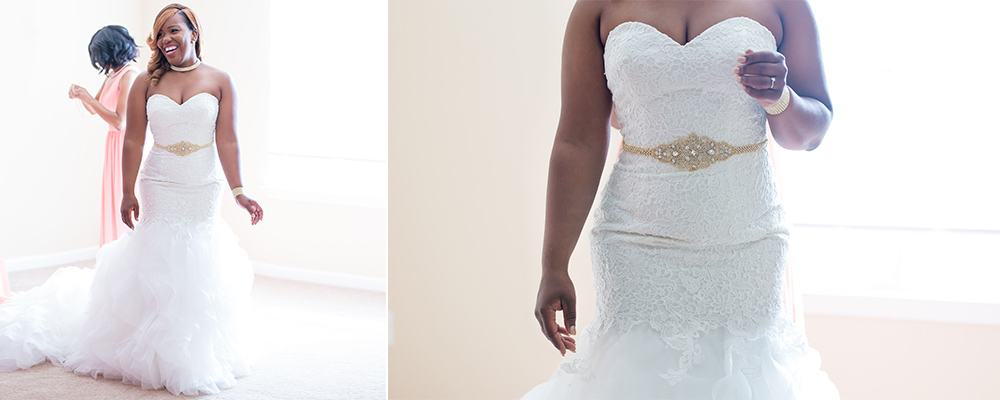 Q: How do you think about Cocomelody?
So, let be known, that Cocomelody, is on my list of recommendations for wedding dressings and more. The shipping is unbeatable. The response and concern that they provide is very fulfilling. The quality of the product is beyond great. So you already know I felt fabulous in my wedding dress!
Facebook Review from Alexija: