Fall in love with Allajah & Andrew's timeless glamour wedding in Queens, NY. Bride Allajah looks absolutely gorgeous in her dream gown – Linda. It was such a pleasure to make her dream dress and to see her stunning bridal glow! Wish Allajah & Andrew a life full of happiness & laughter. 💖
All photos were taken by Vjburgos Photography.
Wedding Dress Style: #LD5780
Q: Any advice or tips for future Mrs.?
Don't just hope for the best, plan for the best. Shop around and don't settle. Try not to be discouraged by hiccups along the way, you are capable.
Q: What was the inspiration behind your wedding theme?
We wanted a theme that was impressive enough to match our venue.
Q: Tell us your love story! Where & How did he propose?
Who would have ever imagined that on one chilly winter day, in New York City, we would meet and discover true love. During a group outing to an ice skating rink, sparks began to fly. As the evening progressed we grew inseparable and subsequently detached ourselves from the group. The afternoon turned to the evening, and we spent the time together exploring Prospect Park, shooting pool and grabbing a bite of Asian cuisine. Although the weather was frigid, we didn't mind because we were consumed with becoming aquatinted with one another. Since that day, we have spent many wonderful years together and now we are looking forward to becoming husband and wife.
Q: How would you define the message "Dare to Love"?
I think the "Dare" here means "willing". Relinquishing control and letting someone in is no small feet, but the real hurdel is fining someone you are willing to love.
Q: What was the best/most memorable part of the day?
The most memorable moments were the few intimate moments when we were alone or almost alone. The first look was intimate even though the wedding party looked on from inside, it felt like it was really just the two of us. We also had the official ceremony 30 minuets before the larger ceremony. It was just us, the officant and the two witnesses in the bridal suite.
Q: Where did you hear/find CocoMelody?
My sister found it on own facebook, and we went to the NYC pop up.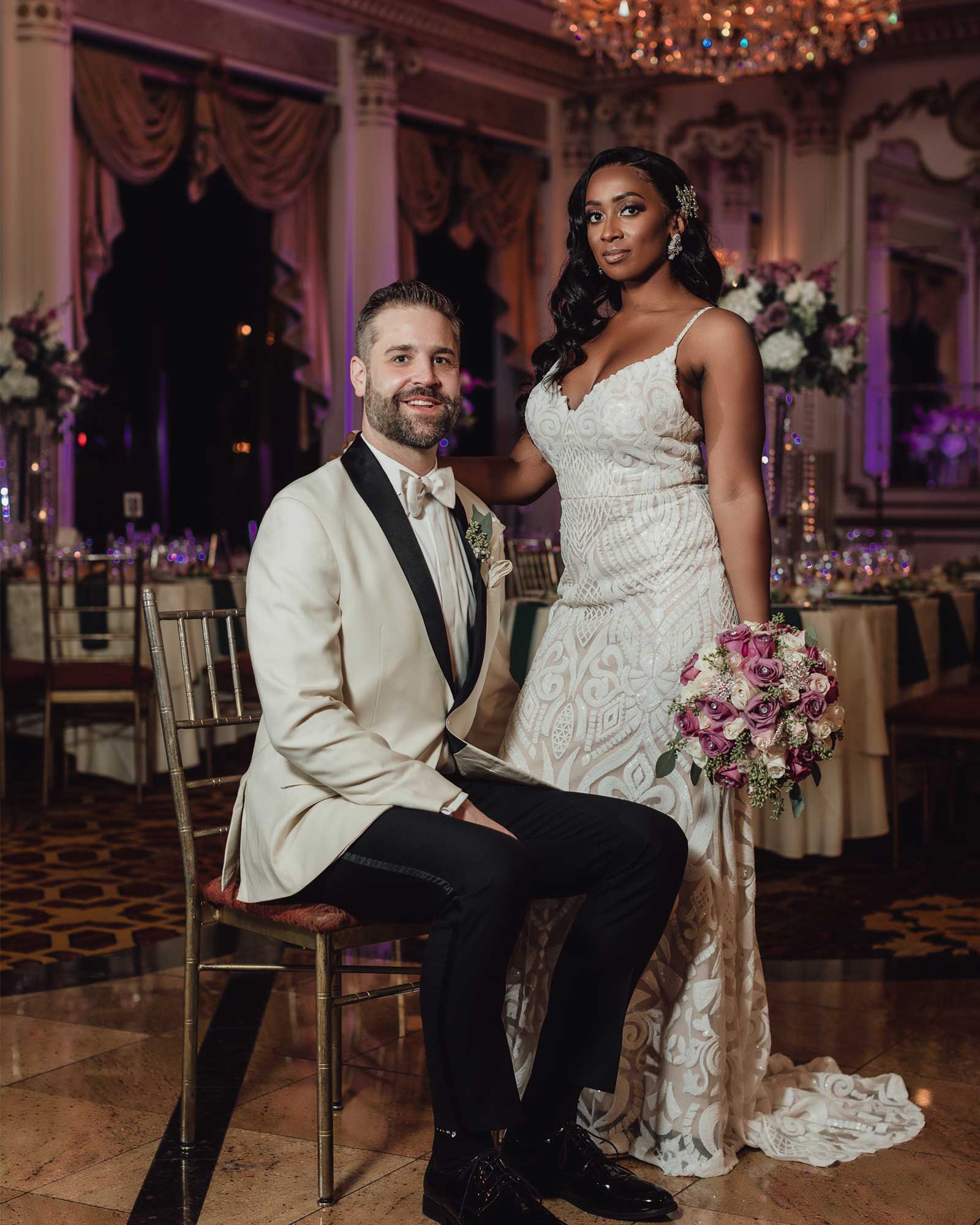 Q: What did you love most about your #CocoMelody dress (es)?
It was high quality and unique. My wedding dress was amazing!!
Q: What do you think about CocoMelody and the customer service?
I liked so many of your dresses. I had tried on maybe 20 dresses at various salons before going to the popup, this was the only dress that felt as nice on as it looked in the pictures on the website. Thank you, CocoMelody!