Our insanely beautiful and incredibly kind bride Yvette at her garden wedding in Coyote Hills Golf Course! ✨ Can you feel the love and happiness radiating throughout? ? It was such an honor to make your beautiful dress, Yvette! Congratulations and wish you and your hubby David everlasting happiness!
All photos were taken by Jose Delgado Photography.
Wedding Dress Style: #LD5058
Q: Any advice or tips for future Mrs.?
I would highly recommend hiring a day of coordinator. Without my coordinator I am sure I would of gone crazy. Our coordinator walked us through the whole wedding process and planning since the day we hired her. It definitely made our wedding stress free. Another must is making a list ahead of time of all the wedding photos you would like your photographer to take and have ready for him/her, because come that day, you will so full of adrenaline and busy that you will definitely forget. Trust!! I forgot to take pictures with our baby girl and I had so many poses that I really wanted to capture and completely forgot until the next day. Lastly, don't focus on the small things that did not come out as planned. You will be the only one that noticed just because you planned it. Your guest will never know that something went wrong SO enjoy YOUR day because its finally here!!
Q: What was the inspiration behind your wedding theme?
I really wanted an outdoor wedding so was trying to go for a Garden theme. Definitely didn't want a Golf Course wedding, until I went to look at Coyote Hills. I fell in love with the outdoor ceremony area. They also allow you to have the reception outdoor, but due to the noise, it must conclude by 10pm, which I did not like. I started thinking twice about my whole outdoor wedding idea, because one I didn't want to deal with mosquitos and two wanted my guest to feel completely comfortable. So going with this venue gave me the best of both; Outdoor beauty and indoor comfort.
Q: Tell us your love story! Where & How did he propose?
David and I met at my previous work place. We worked in the same department and became good friends. Months later we began to date and the rest is history. We were together for 4 years when we bought our first house and six years later we had our baby girl. Then, on May 13, 2018 (Mother's Day), My then boyfriend planned a nice picnic for the three of us (him, our baby girl and me). We usually have these picnics so I didn't think anything about it. He had told me he wanted to take photos of me and our baby girl to test out his new phone so when he set up his phone, again I didn't think anything of it. Then that is when he had me stand up and got on one knee and asked me to marry him. After so many year of being together, I never expected this. He recorded the whole thing to share with our families. It was perfect and beautiful.
Q: How would you define the message "Dare to Love"?
Never give up on love.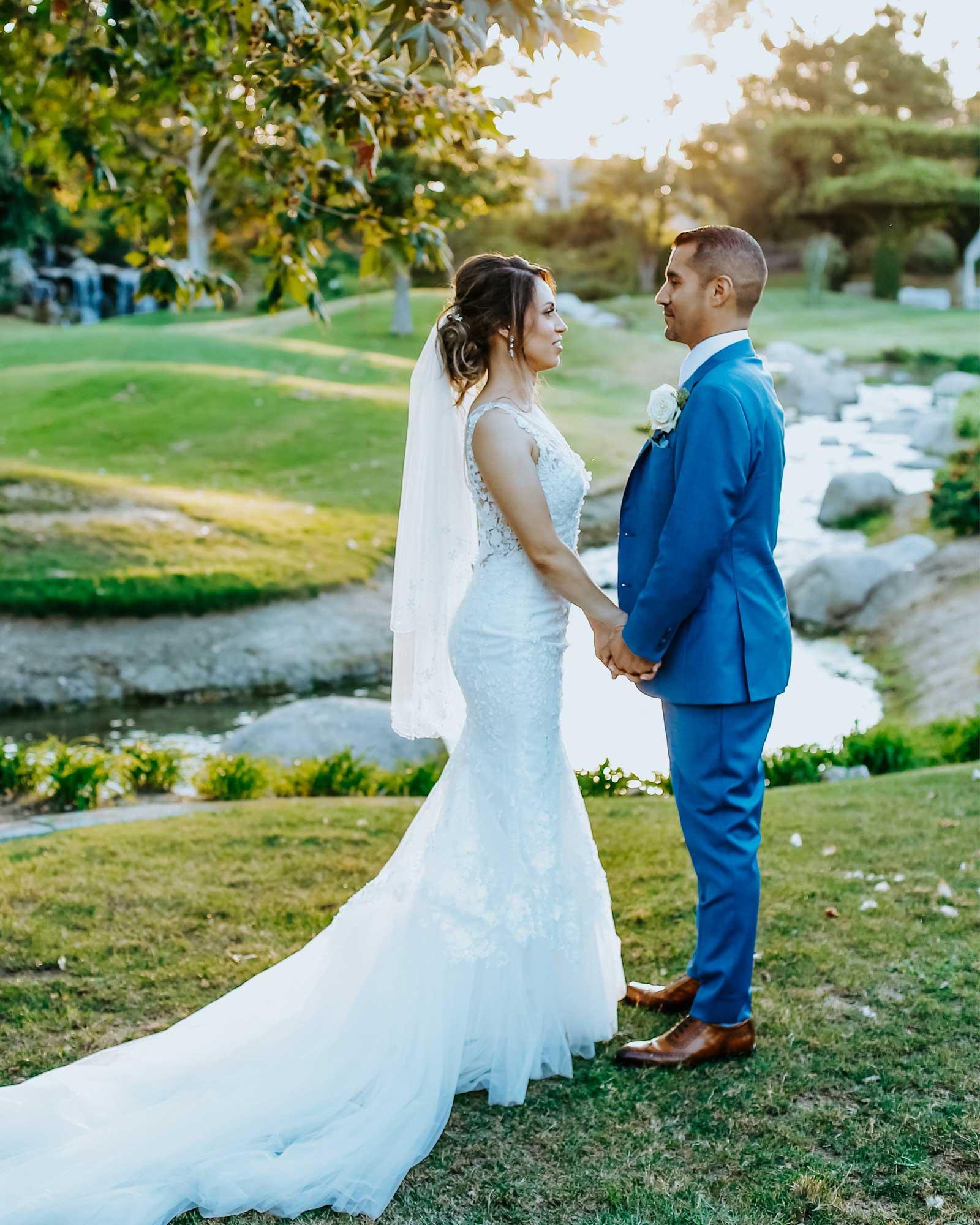 Q: What was the best/most memorable part of the day?
Most memorable part of the day was walking up the aisle and looking at my husbands facial expression. He had this glow and the biggest smile i had ever seen on him.
Q: Where did you hear/find CocoMelody?
I came across CocoMelody on Instagram.
Q: What did you love most about your #CocoMelody dress (es)?
I fell in love with the style. Again I definitely was not looking into any mermaid dress, I didn't want a fitting dress. I was looking for a flowy dress to go with my simple garden theme. I came to my fitting appointment and tried on the first dress which in my eyes was lovely, but the CocoMelody fitting girl brought this dress in, and as soon as I saw it I told her I did not want it because that wasn't my style, but she insisted since my family members were asking for a mermaid dress. Well….. I tried it on and I fell in love with it, I had never felt more beautiful! The look on my family's faces said it all. I continued trying on the other flowy dresses and went back to the one I had fallen in love with and nope… did not like them anymore. So, thank you to my sales girl for bringing this wedding dress in the dressing room. I loved that this dress was not just fitting and like all other mermaid dresses. This dress had these beautiful details that made it stand out from all the other mermaid dresses. It had beautiful lace and flowers that ran all the way to the bottom, which made it so elegant and the detail on the top gave it such a sparkle. It went perfectly with my Garden feel. I had so many compliments on the dress.
Q: What do you think about CocoMelody and the customer service?
CocoMelody's Service was great. My dedicated stylist was amazing. She made looking for a dress very fun and thanks to her I went outside my comfort zone and tried on the dress that I fell in love with. She saw something that I didn't and I thank her for that. I bought the dress in April and my wedding was in August. I was afraid that the dress would not arrive in time to get it altered, but the sales rep assured me it would and it did. The guy at the alteration department was extremely nice and decided to do a different bustle than planned, which gave the dress a beautiful look. It hid the train so well that it looked like a regular long dress. It displayed all the lace/flower overlay beautifully.