Amilia and Brain got married on Oct 7, 2017. They met at an old employer and both of them got fired due to the " no dating at work policy"! But nothing can stop LOVE! They are in love and have their own happy family. We are so honored to witness their big day by making Amilia and her three daughter these gorgeous dresses! Best wishes to this sweet family!
All Photos were taken by Julianna Christa Photography.
Wedding Dress Style: #CWXT1401D

Sequined Bridesmaid Dress Style: #E23028
Lace Bridesmaid Dress Style: #COZK16013
Chiffon Bridesmaid Dress Style: #COZK16005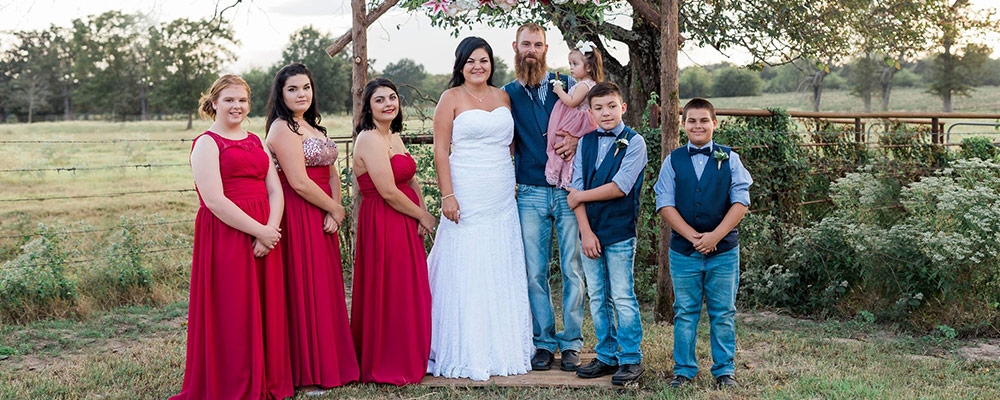 Q: Any advice or tips for future Mrs.?
Enjoy the process. It may get stressful, it may get emotional…it is supposed to be. You are dedicating your heart and life to the man you love. Any details that you are stressed about will work itself out. Breath and smile.
Q: How did you meet? And where did he propose?
Brian and I met at an old employer. They found out about us and had a no dating at work policy. We both got fired on the same day at the same time. But what did they know because here we are 6 years later married and raising our family together. He didn't propose, I did. I had a whole plan of how I was going to ask him but one night we were having a deep conversation about our life, kids and future. The moment felt right so I got the ring I purchased from its hiding spot, climbed in his lap and asked him to marry me. He said yes!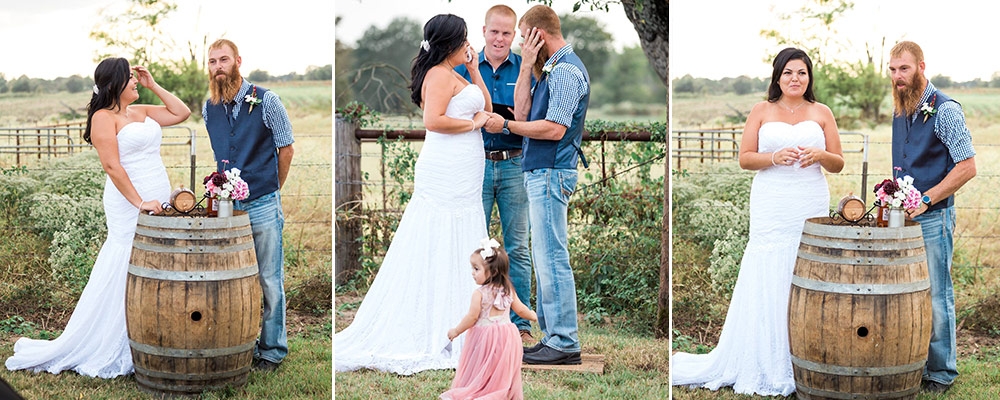 Q: Did you have a particular theme or color scheme? Is there a story behind this color theme and why you chose it?
Colors were reds, navy blue and creams and white. No story, I just thought it was a beautiful. I immediately had this image of what I wanted our wedding to look like…and we made it happen.
Q: Did you enjoy the wedding planning process? Why or why not?
I really did! I enjoyed bringing the vision I had to fruition. I put all my love into it. I made our centerpieces and wood hand painted signs. I really enjoyed trying to make the nicest wedding I could for the least amount possible. Cocomelody really helped with that. I purchased all of our dresses for under 800 dollars. Which is less than most brides pay for just their wedding dress.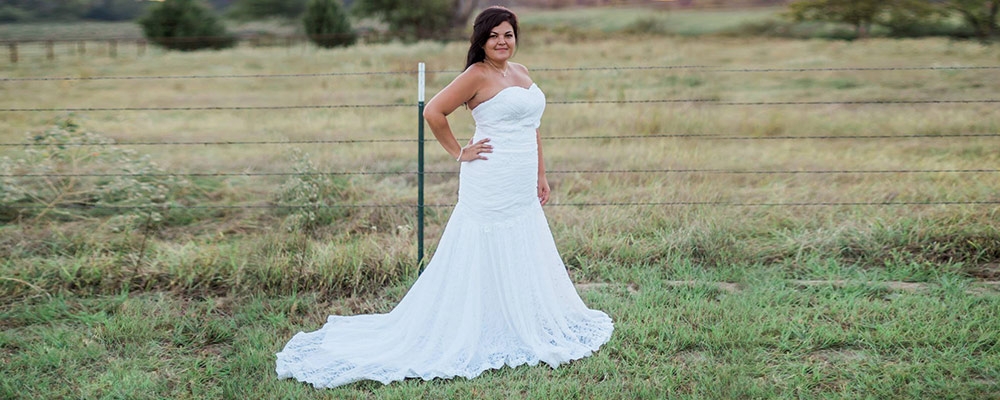 Q: What was the best/most memorable part of the day?
Our vows. They were written by our sister in law (she's a wedding planner). She used our life and relationship and made them very personal. We both cried. And our Whiskey Ceremony. I didn't feel like candles or sand really fit who we are, I did research and found a Whiskey ceremony and went with that. 
Q: Why did you choose #Cocomelody for your bridesmaids?
I needed three. I wanted them to be color matching and not cost a lot of money. Again, my sister in law is the person that introduced me to the website. I was hesitant…How do you know the wedding dress and bridesmaid dress will fit right. If they don't will I be able to return them and get another dress in time. It happened with two of the dresses and the customer service rep that helped me was amazing and made sure everything worked out and made it so easy.
Q: What did you love most about your Cocomelody dress?
The lace!!! I loved that while the dress didn't cost an arm and leg…it felt and looked like it did. I felt amazing in it! Thanks Cocomelody!
Facebook review from Amilia: