Jaelene & Cristian had a beautiful flower garden wedding in Houston, Tx, Jaelene love flowers and the color blush, so the garden theme was perfect for her,  and I have a feeling you're gonna love it as much as us! Take a look at some beautiful wedding photos and check their beautiful love story below:
Wedding Dress Style: #LD4567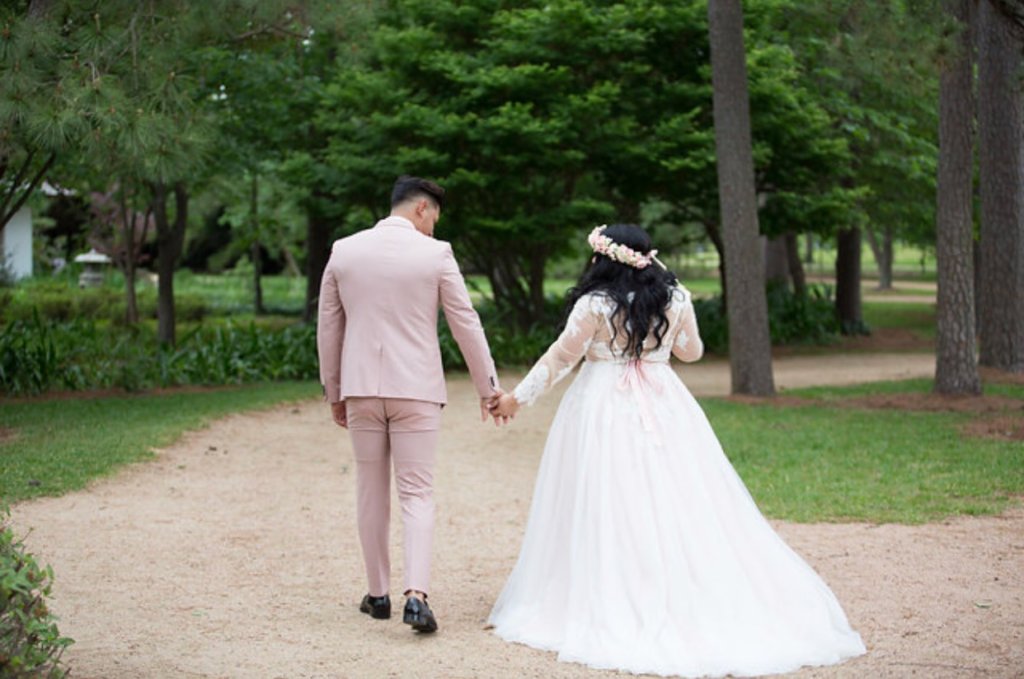 Q: Any advice or tips for future Mrs.? 
Don't invite people you kinda bearly like, or people you haven't talked to in forever because most likely they won't show up and you'll end up losing your money. A small wedding is actually way better.
Q:  Tell us your love story! Where & How did he propose? 
I met Cristian 4 years ago at planet fitness. I remember the very first time I saw him I thought " wow what a handsome, dark, tall muscular Mexican man!" And at that moment I never thought he was the man I was going to spend the rest of my life with. He was checking me out too!! He approached me a week later and instantly we clicked, we really got to know eachother very well before we started dating. 3 years later of being together he asked me to marry him in my favorite restaurant "Chama Gaucha" on his birthday, the waiter brought me a plate that looked very fancy that sai,d "will you marry me?" And the ring was under a little bowl, it was perfect.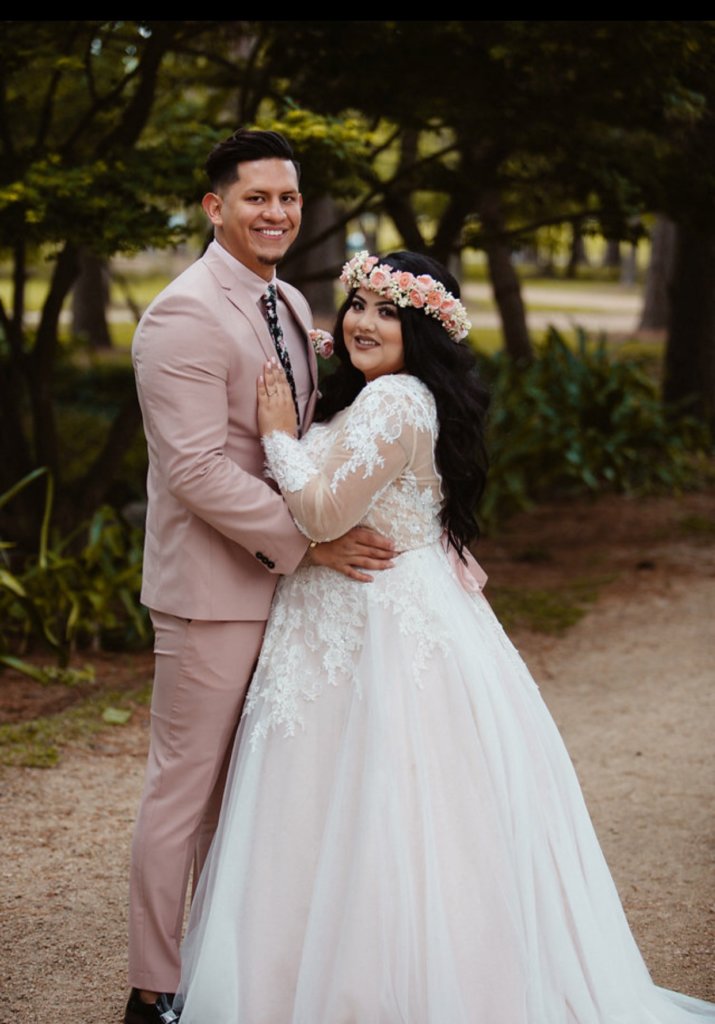 Q: What was the inspiration behind your wedding theme? 
I love flowers and the color blush, so the garden theme was perfect for me.
Q: Did you enjoy the wedding planning process? Why or why not? 
Oh gosh No, it was a pain and so stressing, i was relieved when it was all done. I had multiple meltdowns throughout the planning process lol, especially cause i was planning it on my own. Fiances dont really help with much haha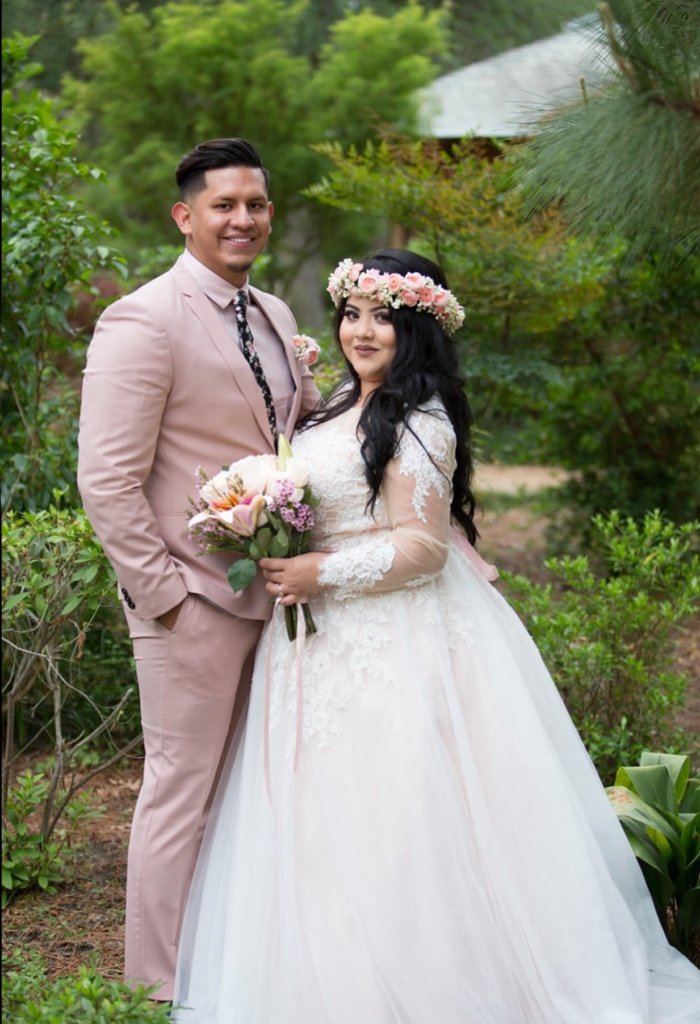 Q:  What was your hubby's reaction when he first saw you on your big day? 
He cried instantly and told me i looked beautiful.
Q:  What did you love most about your #CocoMelody dress?
I loved how expensive it looked and felt.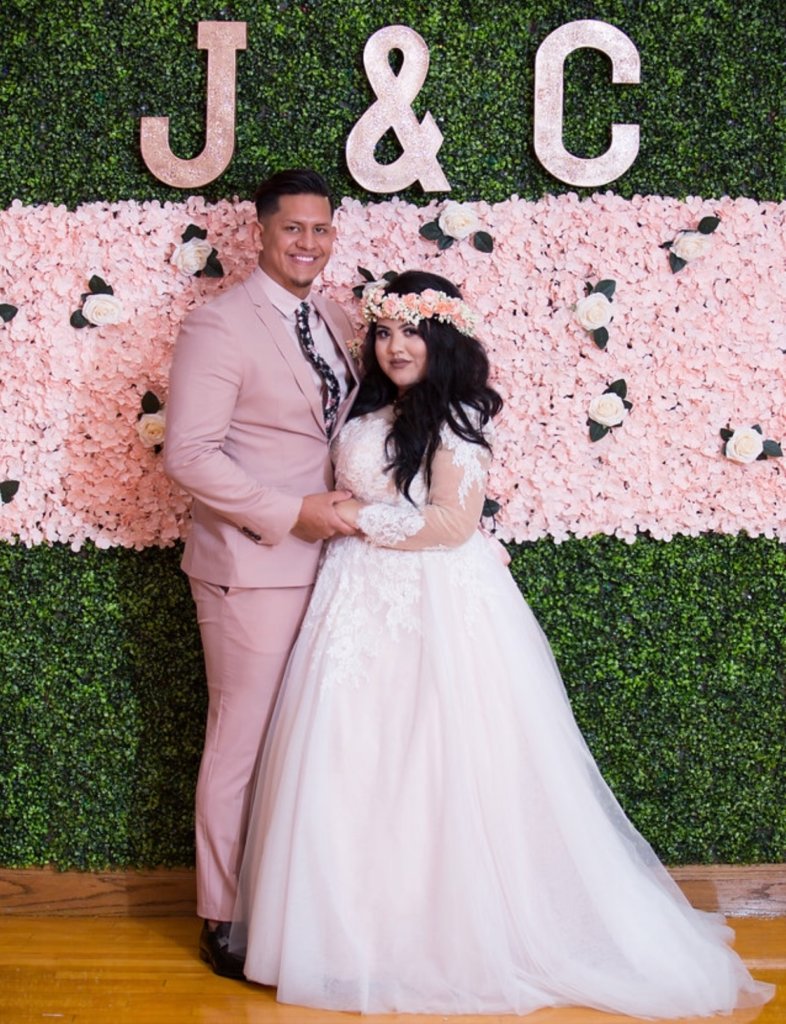 Q: What do you think about CocoMelody and the customer service?
I absolutely loved the customer service, I seriously only had 3 months till my wedding day when I ordered the dress and they got it
To me on time. I changed my dress several times months before I noticed i only had 3 months left and they would answer every single question I had about the different dresses and would reply super fast. I am extremely happy i ordered my dress from cocomelody.