Jessica and Jaxson tied the knot in Holly Hills, SC on Oct 27th, 2017. They celebrated their love in a Southern comfort wedding with black, gold, and purple for the color palette. Everything was breathtakingly beautiful, especially Jessica's custom purple lace gown which matched perfectly for their fall theme! Congrats to the beautiful couple and wish them a life-time happiness!
All Photos were taken by Mark Green Photography.
Wedding Dress Style: Customized version of #LD4722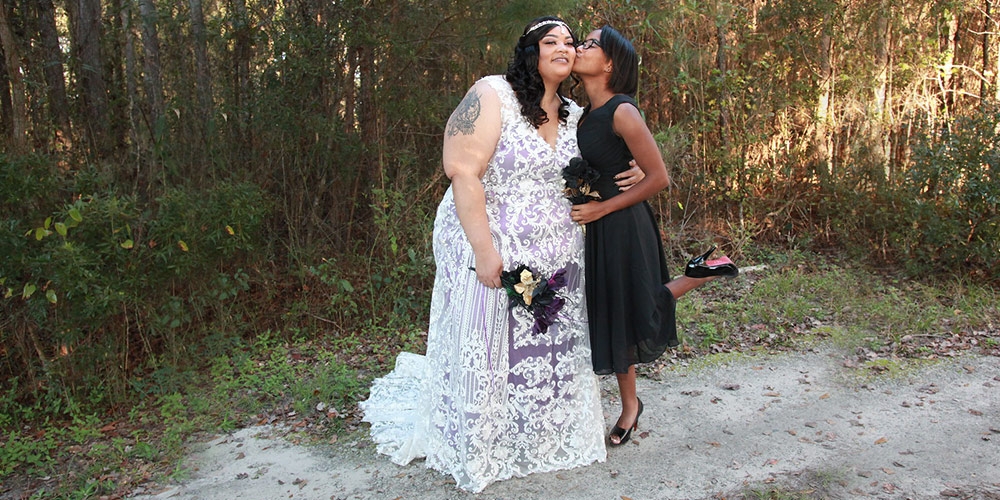 Q: Any advice or tips for future Mrs.?
Plan, Plan, Plan! We started planning our wedding way out in advance. It was exhausting but paid off! Instead of major stress during the few days it was pretty minimal because we got all the important items marked off our list before the big day!
Q: What about your love story? 
Jaxson and I met on Match.com and it was an instant connection when we had our first in person meeting. He met me with a teddy bear in hand, and some of my favorite candy, and has been sweeping me off my feet still to this day!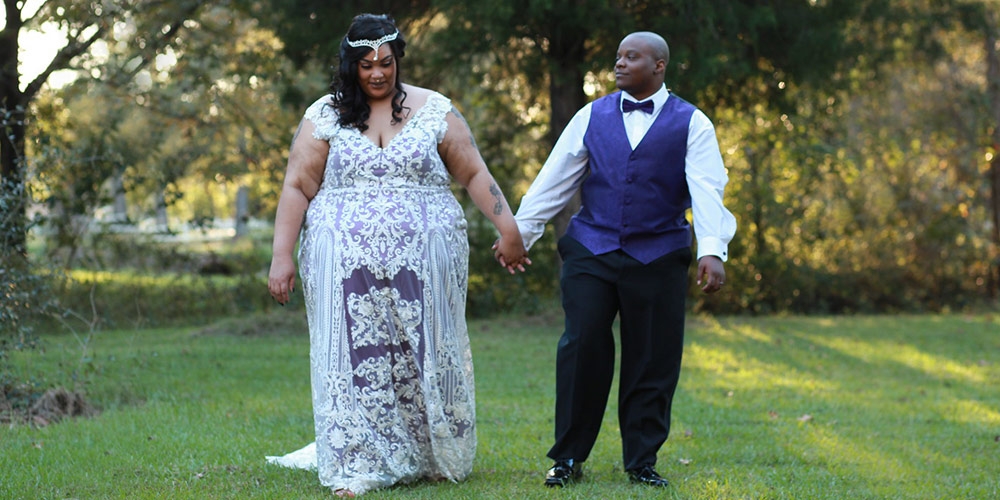 Q: What was the inspiration behind your wedding theme? 
Jaxson is from Texas, and I have spent a good part of my life in the South. We wanted our guests to have a part of that down home southern feel, comfort food. We also planned our colors (black, gold, and purple) perfectly to match for the fall theme and the beautiful outdoor scenery we had. 
Q: Did you enjoy the wedding planning process? Why or why not?
I won't lie I am glad the planning is over! There were moments I hated and loved, and I think that comes with wedding planning in general. I bought a wedding planning book that helped me a lot in the process so I am grateful for the internet and apps like "The Knot" who kept me organized and focused. 
Q: What was the best/most memorable part of the day?
The day was a blur its really hard to say what was my most memorable part. I cried a lot of tears of happiness but if I really had to choose it was when my husband read his vows to me. 
Q: What did you love most about your custom #Cocomelody dress?
I loved the design and the coloring! I was immediately drawn to the wedding dress because of the beautiful lace pattern and the ability to choose the color of the garment that sat below the lace. The purple underneath really made the dress stand out and I got so many compliments on it.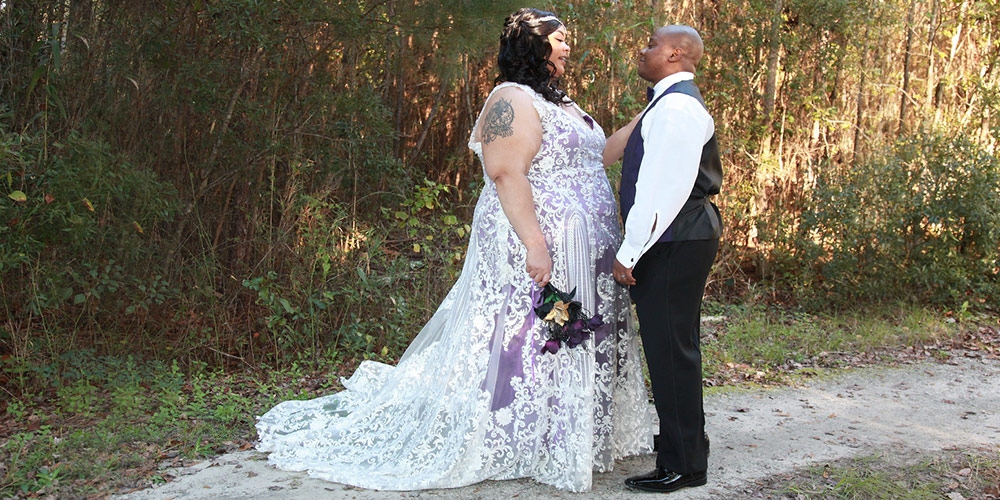 Q: What do you think about Cocomelody and the customer service?
I loved the customer service. I spoke to the same rep pretty much throughout the process. She was highly responsive, she was always polite, and I was never left wondering about the status of my dress. I have recommended Cocomelody to everyone that I can!
Facebook review from Jessica: