This fall wedding makes our heart skip a beat! Anna + Logan had such a romantic celebration, we can't help but fall in love with their natural wedding theme! Congratulations and wish you both a long and happy marriage life! 
All photos were taken by Randy Edwards Photos.
Wedding Dress Style: #LD3932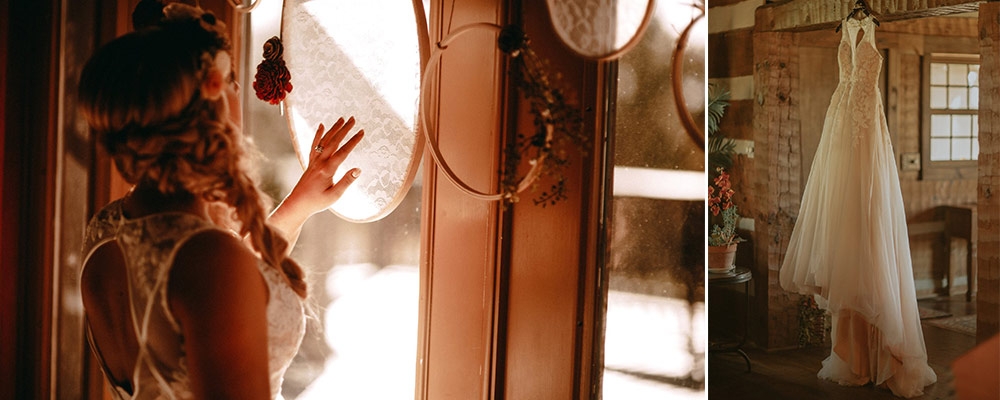 Q: Any advice or tips for future Mrs.?
Don't sweat about the small stuff. The day before my wedding, I was so worried about everything from the head table looking just perfect all the way down to how the forks were laid out on the buffet table. In the end, it wasn't worth the stress because other people don't notice those things, but me being a professional Event Manager at a hotel I HAD to have everything just right. On the day, I was in such joy. I didn't even recognize if anything was out of place or went wrong. I just enjoyed the day with my husband and let my host couples and caterer do their jobs.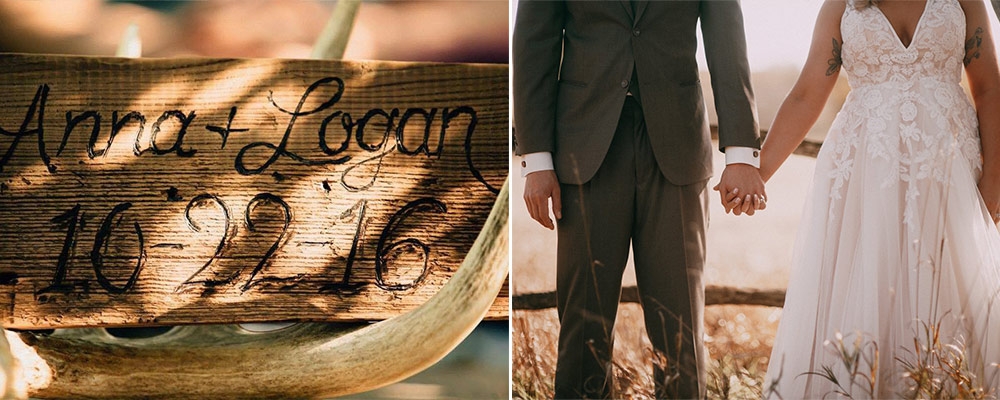 Q: What about your love story?
Logan and I's love story began at church, we had a mutual friend who was also dating Logan's brother. I hadn't seen this friend in a while and noticed her one day with this tall handsome square jawed fellow so I went over to say hello. She introduced me to Logan and explained who he was then she invited me to sit with them during service. So of course me being curious about this guy. I sat by him to be able to observe him. I also wanted to sit by him so that he would be able to hear my voice when we sang. I think I have a pretty good voice so I thought that would be one of the things that would win him over about me. During the service, our Pastor announced that we would be moving locations that day and needed help doing so, I automatically hoped that Logan would be helping with this. After the service ended, I had asked our mutual friend and Logan if they would be helping and they both said yes. Then Logan asked me if I wanted to go have lunch with them then go to the new space and help. I, of course, said yes and was elated that he had asked me. As the day progressed and we worked hard side by side assisting our church to their new location I knew that if he wasn't going to ask me for my number that I would be so bold to ask him. I waited and waited until it was the end of the evening and we were saying our goodbyes to each other and he FINALLY did it, he asked for my number. I spouted it off so fast in excitment that I probably made a fool of myself. The very next week we went on our first date to a coffee shop just down the road from where I lived. It was so great we talked, laughed and joked around with each other like we knew one another forever. There wasn't a beat that was skipped. After that date we both knew that this was something special. We went on a couple more dates then made it official that we were dating and 10 months to the T after we started dating he asked for my hand in marriage.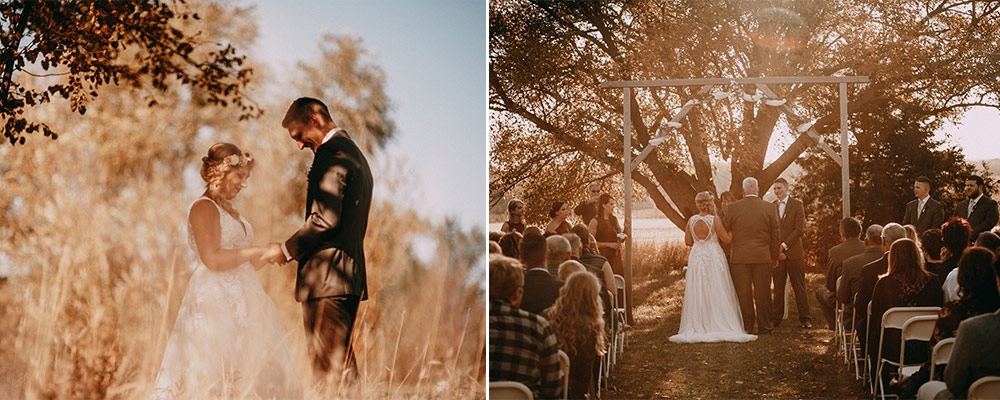 Q: What was the inspiration behind your wedding theme?
The inspiration for my wedding is the fact that Logan and I love nature and love fall. Taking those things and the fact that we're in Nebraska and have the ability to go not too far outside the city and be surrounded by beautiful plains was key. I've also been enticed by mixing prairie aesthetics with a woodland goddess.
Q: What was the best/most memorable part of the day?
That had to be the toasts. I was nervous to hear what people were going to say and to be honest I didn't know who was even going to have something to say. I had of course told my Maid of Honor and Best Man to have a speech but out of the blue two other groomsman (brother in law and cousin in law) and a bridesmaid (sister in law) also had prepared speeches. They had such wonderful things to say about Logan and I and it was a perfect balance of things that made you cry and things that made you laugh.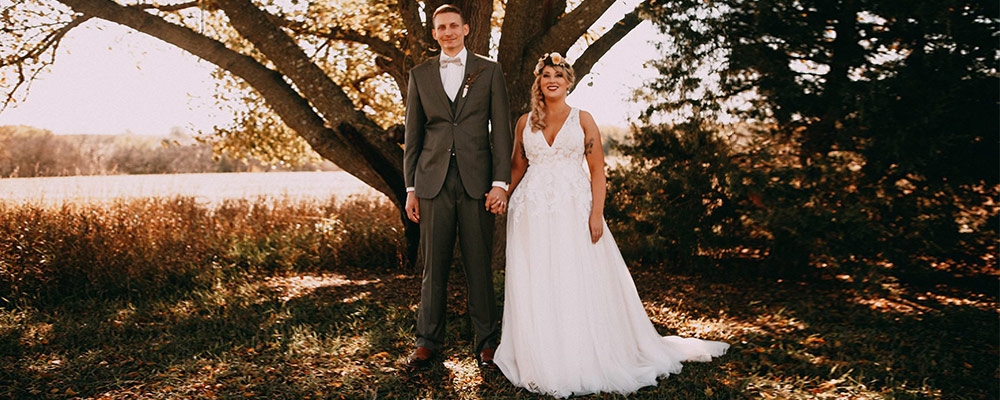 Q: What did you love most about your #Cocomelody dress?
I loved the beautiful lines that my wedding dress created, specifically around my bust. Also it was such an elegant pattern, soft yet bold. 
Q: What do you think about Cocomelody?
This was the first time ever ordering something this important online and customer service staffs at Cocomelody were EXCELLENT. They were there to answer any questions I had and responded very quickly and they eased my nerves about buying something this important online!
Facebook Review from Anna: