Jess and Brian held a casual outdoor wedding in The Nest Espresso & Eaterey PIRONGIA, New Zealand. They didn't have an exact wedding theme but something aqua. Love this cute couple and can't wait for you to see their special day! 
All photos were taken by Katie Lewis Photography.
Wedding Dress Style: #CWZT15007 (custom version)
Bridesmaid Dress Style: #COZK1302A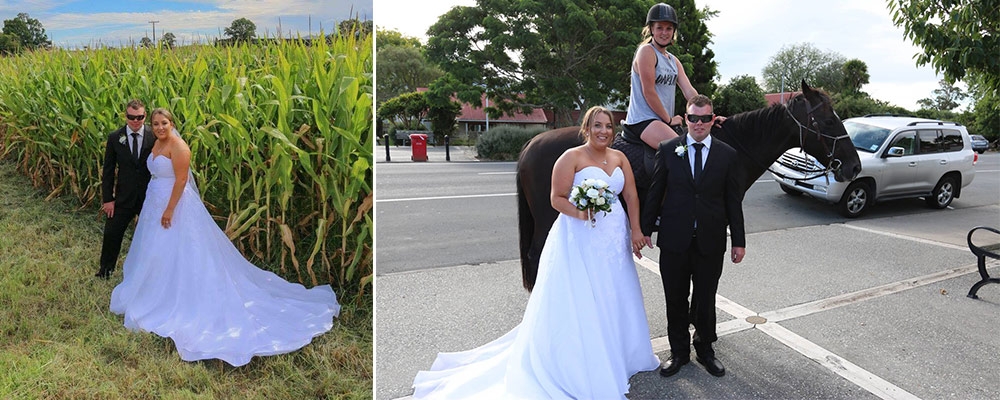 Q: Any advice or tips for future Mrs.?
Just relax and let people help everything will fall into place!
Q: What about your love story?
Brian and I met on Tinder. 8 months later, we met face to face and from that day, we've never looked back 6 months into our relationship. He had a bad accident and made us closer and want to be together forever! Xx
Q: Did you have a particular theme or color scheme? Is there a story behind this color theme and why you chose it?
No, we didn't. I just love the aqua color we chose.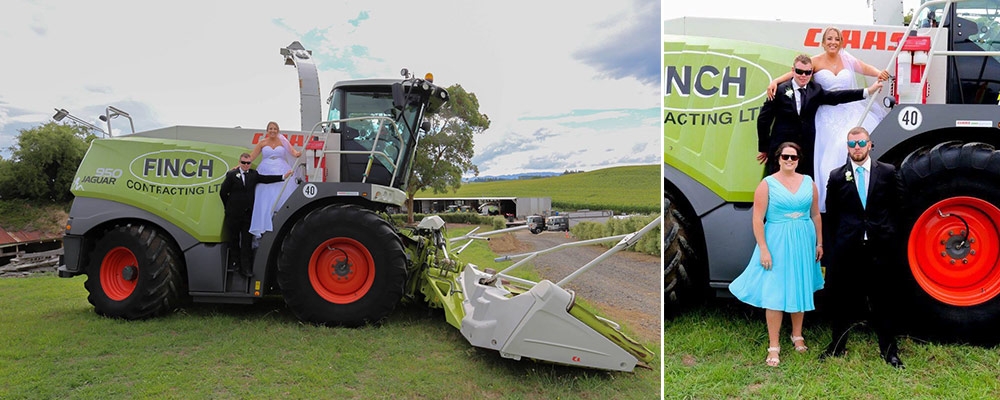 Q: Most memorable moment on your big day? 
Been able to put my dress on and or cause getting to see my now husband.
Q: Why did you choose Cocomelody for your bridesmaid & wedding dress?
My mum and i were in L.A. last October so we went to try on some dresses and loved the style of the bridesmaid dress.
Q: What did you love most about your #Cocomelody dress? 
I loved my Cocomelody dress and the fact you ended up makeing it to suit me and what I wanted was perfect.
Q: What do you think about Cocomelody? 
I really enjoyed shopping with you and you all are lovely and I recommend lots of people when they ask where I got my wedding dress from. 
Facebook Review from Jess: