April & Aaron had an amazing outdoor wedding by water in Gates of the Mountains (Helena, Montana). Surrounded by friends and their family, they had a fun day! And we're swooning over April's mermaid gown with heavily beaded bodice. Congrats to these two lovebirds!
All photos were taken by Marcus Serrano Photography.
Wedding Dress Style: #LD4163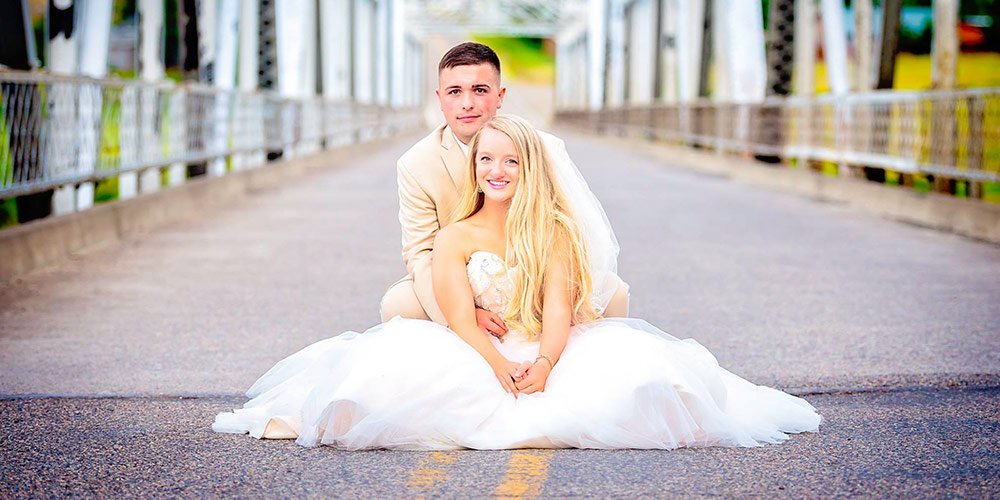 Q: Any advice or tips for future Mrs.?
My future tip to newlyweds would be to cherish every moment with each other because time is selfish and will steal your time out from underneath of you. Take this time and truly enjoy life with your soul mate. Memories are made when you don't even realize it.
Q: Tell us your love story! Where & How did he propose? 
Our story starts with me making Aaron wait 4 months till I finally agreed to officially date him. I then had him wait to say "I love you" till I said it first 2 year later. I then had him wait 4 years till I agreed to look at wedding rings. After 4.5 years of his love and patience he proposed to me under the Crabtree Water Fall in North Carolina. I had his wedding ring engraved with "your patience built our love" because without his patience I don't think this relationship would have been possible.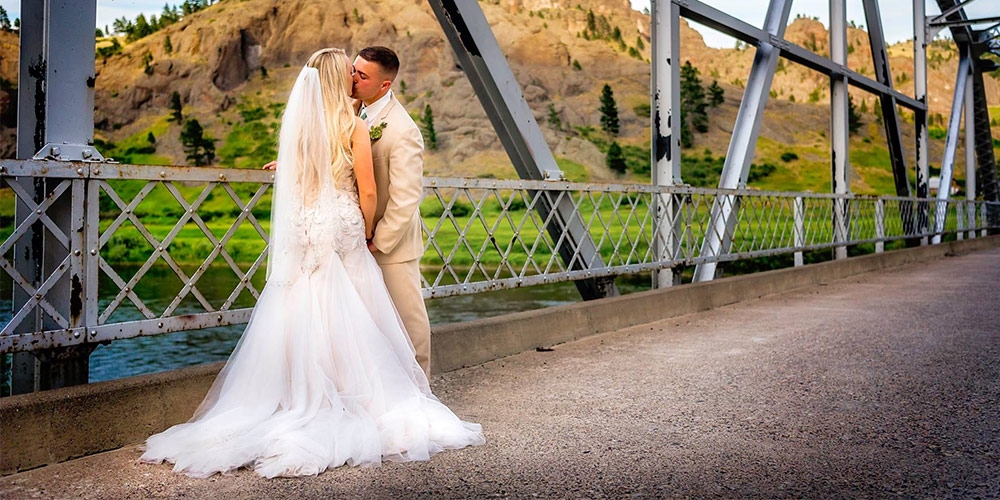 Q: How would you define the message " Dare to Love"?
I would define "Dare to Love" as daring to work for your love no matter how hard it may seem. My husband and I are "Daring to Love" by sacrificing our first year as Mr. & Mrs. so he may serve his country by being stationed away from home for a year. During this time, we are loving each other more with each day by continuing to communicate as much as possible. We are "Daring to Love" by fighting for our future with each other. We continuously make goals for each other and together to help us grow as a married couple. We have "dared" our relationship that many couples could not handle, and yet our relationship may be strong than ever. That is my definition of "Dare to Love". 
Q: What was the inspiration behind your wedding theme?
He asked me by water so we wanted to continue to bring water to our special day. Plus Montana is such a beautiful state and I wanted to show my husband's family, who are from Ohio, how beautiful Montana truly is.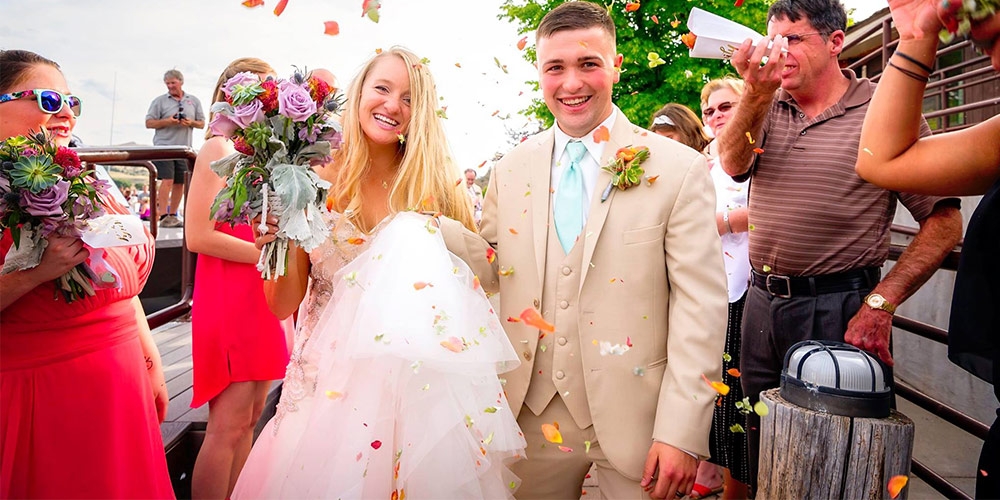 Q: Did you enjoy the wedding planning process? Why or why not?
I did enjoy wedding planning. We had to rush it slightly with the news of my husband's deployment date, but with a time crush we were able to focus and quickly get it done our way. 
Q: What was your hubby's reaction when he first saw you on your big day?
He started to cry and thankfully we got it on camera and is my phone's background photo.
Q: What did you love most about your #Cocomelody dress?
I loved the wedding dress detail! I loved the beading and sparkle. It seemed also as if it was specifically made for me.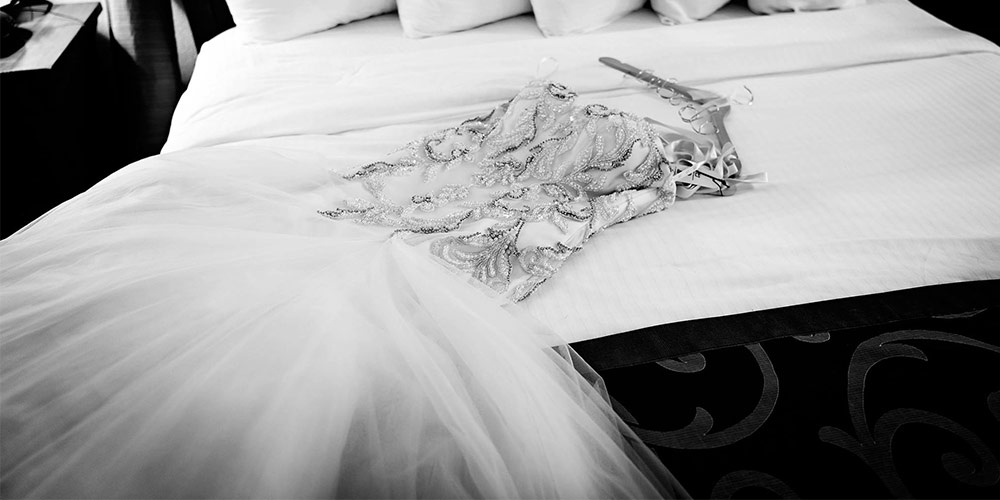 Q: What do you think about Cocomelody and the customer service?
I did not really have to use the CcocoMelody costumer service because the process was very smooth and quick.