Arra & Javier's vintage wedding in Yorba Linda, CA was what we're dreaming of! The decor, the floral arrangements, everything was so romantic. And Arra's custom mermaid gown with detachable tulle train was absolutely stunning! Read more about their adorable love story, and check out some of our favorite pics from this amazing wedding below!
All photos were taken by RoDyk Photography.
Wedding Dress Style: Customized Version of #LD5580
Q: Any advice or tips for future Mrs.?
The only thing that matters on your special day is you and your future husband. Things can go wrong but don't let it ruin your day. Live the moment because your wedding day truly is a magical moment you don't want to miss!
Q: What was the inspiration behind your wedding theme?
I love the vintage/romantic theme even before I got engaged. It is truly my dream wedding.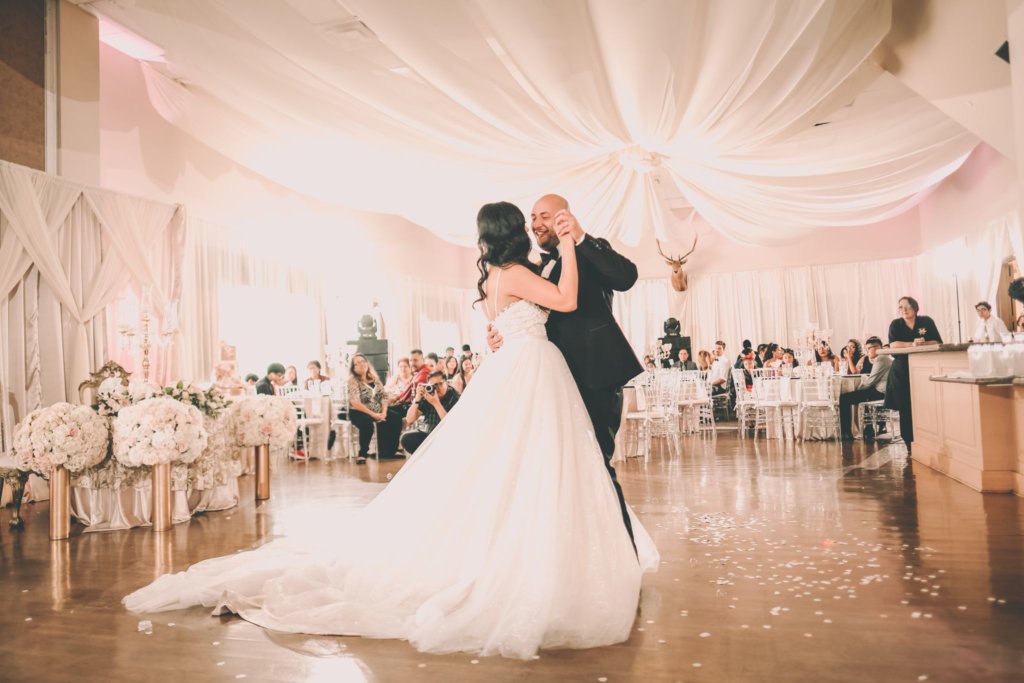 Q: Tell us your love story! Where & How did he propose?
We met online through a dating app called plenty of fish. We talked for sometime before actually meeting in person but when we did, we literally spent almost everyday since then. He proposed to me at his house. It was a surprise and very intimate. He had his mom help him to set up with decorations and a dinner for two. It was very sweet and romantic.
Q: How would you define the message "Dare to Love"?
Loving someone is daring. It requires you to be open with what you feel and think. It can also make you feel vulnerable but in a good way. I think that it is part of loving someone. You can't truly say you love someone if you did not dare showing and sharing everything that you are.
Q: What was the best/most memorable part of the day?
My favorite part is the first look. I still always daydream about it.
Q: Where did you hear/find CocoMelody?
Social media. A friend of a friend got her dress there and posted on instagram I think. Then I started checking it out and do more research about the company.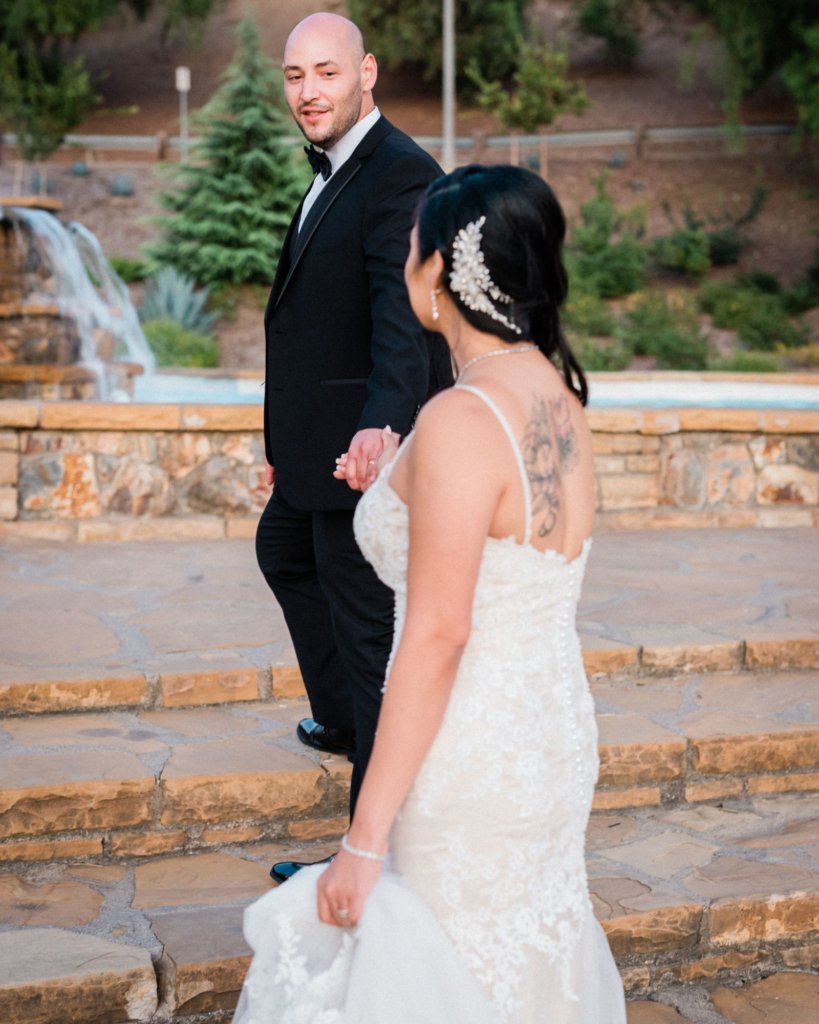 Q: What did you love most about your #CocoMelody dress (es)?
My wedding dress has the high quality. Actually better than the local bridal shops I have gone to!
Q: What do you think about CocoMelody and the customer service?
At first, I was skeptic because it is an online store but after I was able to visit the LA store, I was impressed with the quality of the dresses. I also joined the facebook group and I was also able to talk to other ladies who ordered dress from CocoMelody and it gave me confidence to trust that CocoMelody can give me the dress I want within my budget.