Let us all take a moment to SWOON over Denise & Mauro's beach rustic modern wedding in Tulum, Mexico!! The entire day looked like a magical fairytale, and Denise was looking like a dream in style #LD5580. It was such a pleasure to make Denise's dream dress and to see her stunning bridal glow! Congrats to these two lovebirds!
All photos were taken by Fernando Salas photo.
Wedding Dress Style: #LD5580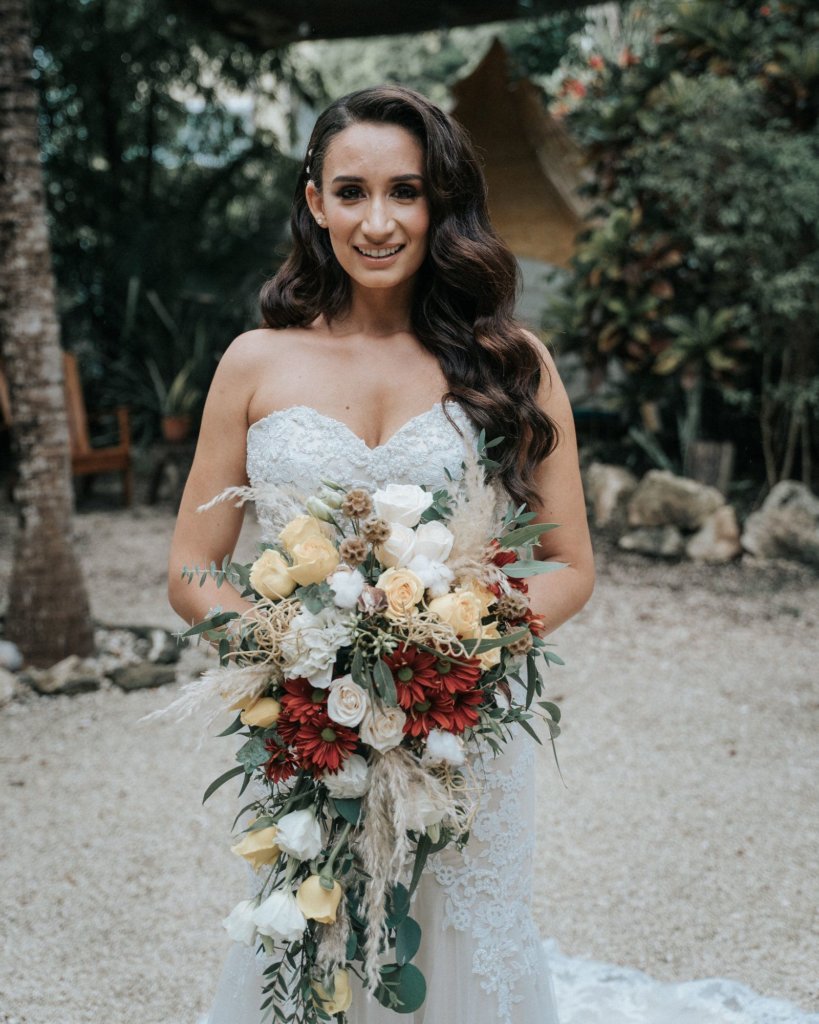 Q: Any advice or tips for future Mrs.?
If you're planning a destination wedding, hire an honest and good reviewed wedding planner. It feels so wonderful to fully enjoy your big day and be stress-free.
Q: What was the inspiration behind your wedding theme?
Mauro and I are adventurous and love to travel. It was very natural for us to plan this wedding far away from home. Our friends and family got to enjoy a vacation with so many fun activities, beautiful reunion dinners, and a wedding ceremony to top off the celebration. Everything about this wedding was 'us'.
Q: Tell us your love story! Where & How did he propose?
An Italian man and an Orange County Latina woman decided to explore Tinder to find love. We got lucky enough to find each other. Our first date we had zero chances to continue on with communication due to my lack of interest, but Mauro's persistence won my heart. Three years later we tied the knot and couldn't be any happier.
Q: How would you define the message "Dare to Love"?
Loving someone comes with many rewarding challenges. When you Dare to Love, you take a step forward to the challenge, to accepting each other regardless of your background, when you fall in love with the right person everything feels right. All things you do for yourself becomes actions of doing things for one another. Dare to love is not looking back, but looking forward to the present moment and the future.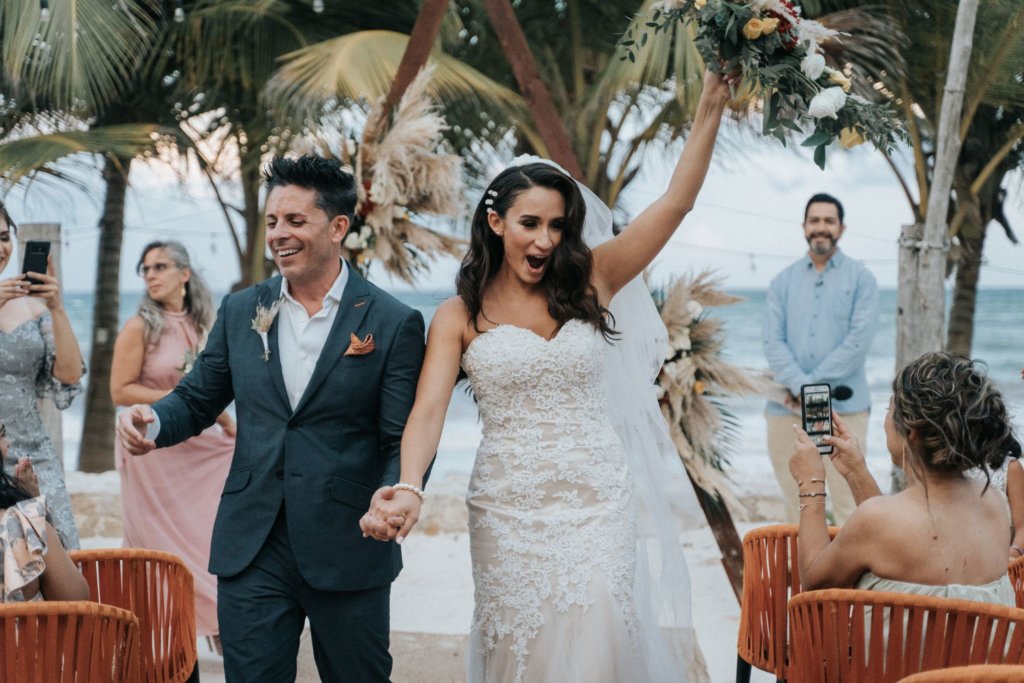 Q: What was the best/most memorable part of the day?
The ceremony. It was a dream come true walking down the aisle with my dad before he handed me off to my husband on one of the most beautiful beaches in the world, exchanging vowels with my husband, and declaring with our loved ones our union as one. The moment is still vivid in my mind, the feeling of overwhelmed emotions still lingers within me. It was perfect.
Q: Where did you hear/find CocoMelody?
I found it on google. I was searching for affordable wedding dressing in downtown LA, and came across their website. I looked at reviews, shopped around their dress selection, until i made it official and booked an appointment for a dress fitting.
Q: What did you love most about your #CocoMelody dress (es)?
I tried on 5 dresses on my scheduled appointment. This first dress was THE ONE, this wedding dress set such a high bar that all the other dresses didn't do justice. I loved how this dress made me feel like a bride, it was my style, sexy but conservative, it was perfect for a beach wedding.
Q: What do you think about CocoMelody and the customer service?
My personal experience with CocoMelody was great! I found my dream dress at a very affordable price, the quality is not cheap at all. I had a wonderful experience at the fitting appointment with my mom and three friends. I recommend CocoMelody.