Inspired by the romanticism of the golden age "época dorada" of Mexican cinema, Biridiana & Ruben had a vintage/classy wedding of their dreams in Los Angeles, CA. Style #LD3906 was Biridiana's first choice and perfectly complemented her big day! Cheers to this beautiful couple and take a look at some of their amazing wedding photos below!
All photos were taken by White Studio Project.
Wedding Dress Style: #LD3906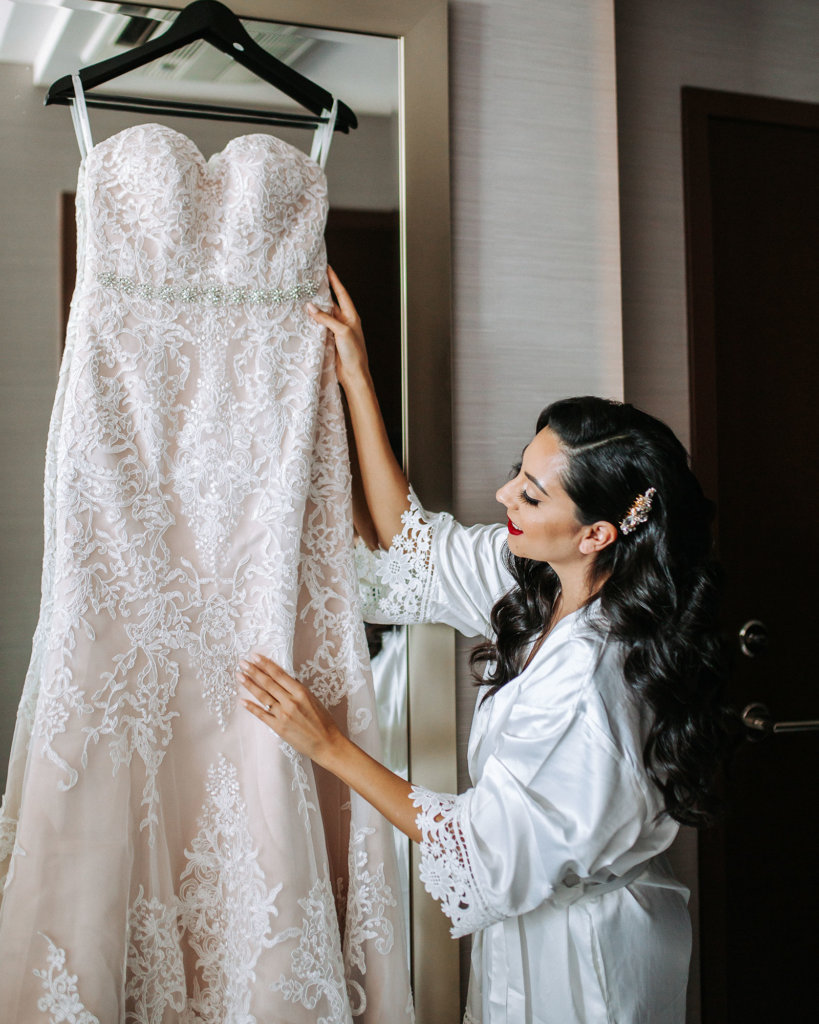 Q: Any advice or tips for future Mrs.?
Don't wait last minute to start planning. Give yourself enough time to really take in the theme, booking of venue, among other professionals. Also, plan for the worse! Sometimes we get so caught up in the moment and how everything had to be "perfect" and get upset when something doesn't turn out the way we wanted. Be flexible because there will always be something that will happen that wasn't planned for. And when those things happen, ask yourself if it'll matter in a week, a month, or in a year.
Q: What was the inspiration behind your wedding theme?
I've always said I was born in the wrong era. I was inspired by the romanticism of the golden age "época dorada" of Mexican cinema. That era was between the 1930's thru 1960's. I was inspired by Maria Félix among other actors of that era.
Q: Tell us your love story! Where & How did he propose?
We met while taking public transportation on our way to California State University, Long Beach. I know, on the bus! We started talking and we just connected. I felt comfortable talking to him and felt like I already knew him. We were already living together 3 years into our relationship and one evening he asked if I wanted to go for a walk. I thought it was weird because it was late. But I agreed and we went to a park close to our home that has a beautiful view of the city. He got in one knee and pooped the question. The rest is history!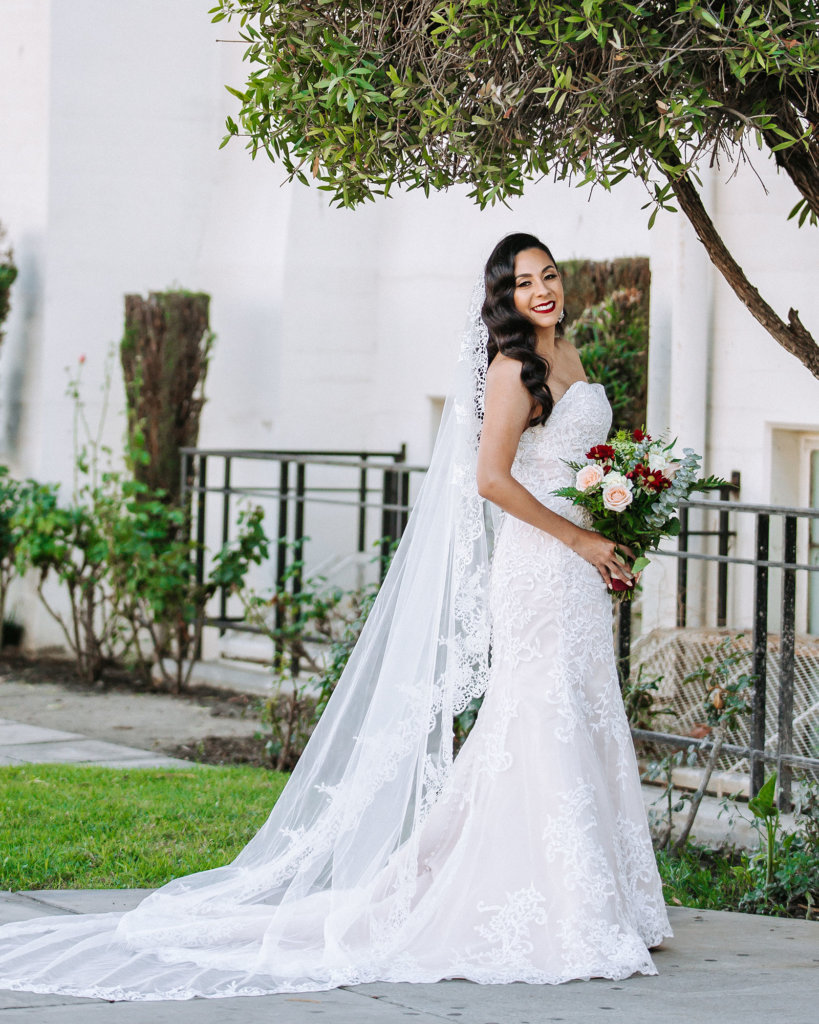 Q: How would you define the message "Dare to Love"?
Give yourself the opportunity to feel the love and enjoy the ride! Sometimes we become guarded when past love experience leave us broken. Give yourself the chance to feel, to love again, and be loved.
Q: What was the best/most memorable part of the day?
Dancing with my dad and with my brother. They are the most important men in my life (of course my husband too). But it was so meaningful for me to dance with them, it was a memorable experience for sure!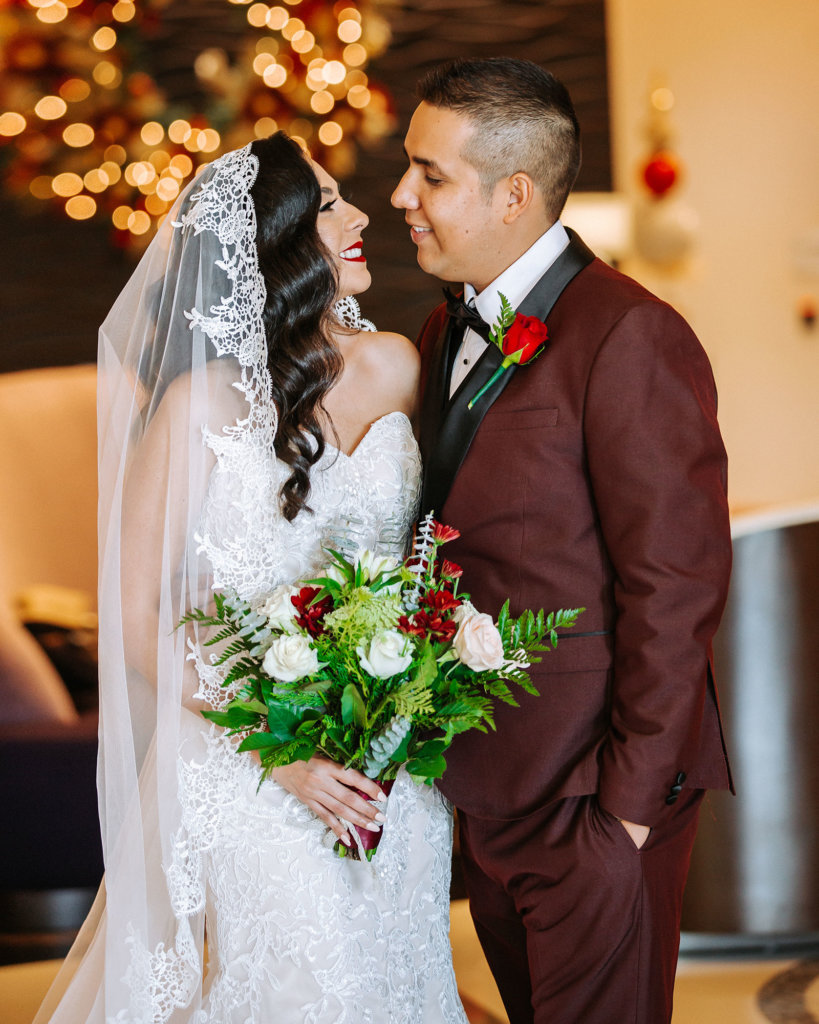 Q: What did you love most about your #CocoMelody dress (es)?
The style and details. It was just so classy and was perfect for my wedding. Since the first time I saw my wedding dress on the CocoMelody website I knew that was my dress.
Q: What do you think about CocoMelody and the customer service?
My experience was lovely! I have no negative comments. From the first appointment trying on dresses, to the very last alteration appointment. CocoMelody was excellent!