Congratulations, you're engaged! This is both an exciting and emotional time in you and your partner's lives, so it's crucial you make the most of it. However, once you've taken some time to relish in the excitement and decided on a date and a venue, it's time to prioritize your wedding planning list. While there are certainly some items you can put on the backburner, others require immediate attention. Keep reading for a list we've compiled to help you check off some boxes in the early stages of planning your best day ever!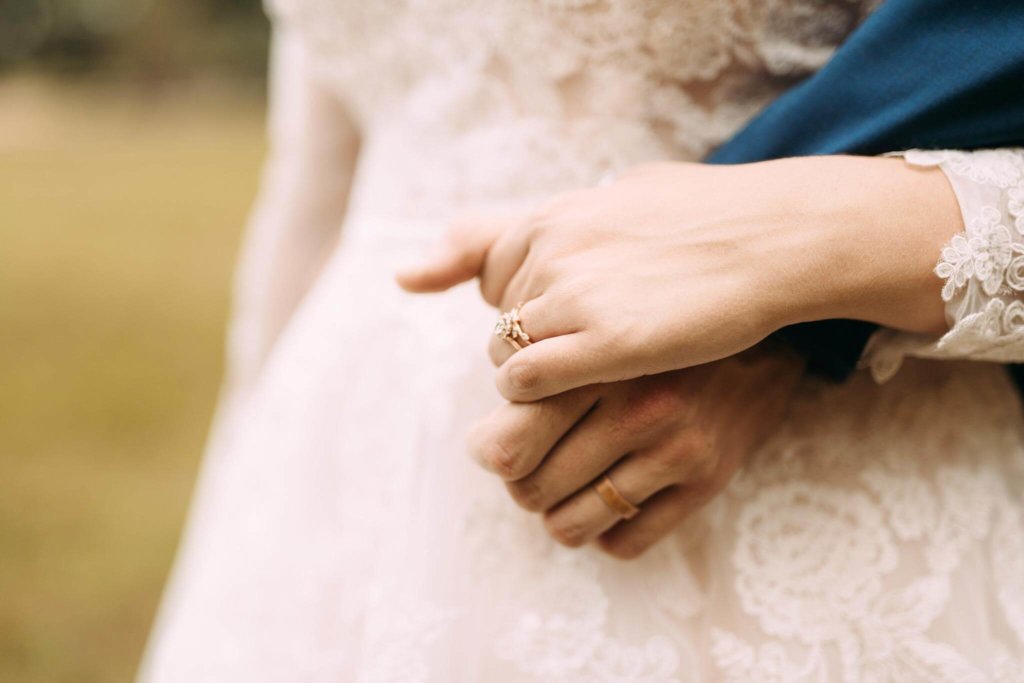 Style: #LD4432, Image Credit: Mary Claire Photo
1. Establish a Budget
Whether you're planning an extravagant celebration or an intimate gathering, it's important to establish a budget right from the start. Doing so will allow you to not only be on the same page with your spouse-to-be, but also any other loved ones who offer to pitch in to help make your wedding day dreams a reality. While this can be an uncomfortable topic, it's necessary to bring up right out of the gate in order to keep the peace as well as maintain realistic expectations throughout the planning process. Sticking to a budget also allows you to distribute your funds as equally, or unequally, as you see fit. For example, if food is a top priority on your list, you may select a pricer caterer and cut back on flowers. Alternately, if your wedding day wardrobe means the most, setting aside a little extra for the wedding dress of your dreams or a three piece suit may be your focus. Either way, once you've reached an agreement on a budget for the big day, let the planning begin!
Style: #LD5821
2. Secure a Glam Team
Your wedding day will be one of the most photographed days of your life. These photos are likely to be the only physical memories you have of this occasion, which is why it's important you look your best. Scheduling trial runs for hair and makeup, as well as establishing a general self-care routine, is a necessary step to get ahead of long before your wedding day. Consider bringing along photos of hairstyles you come across when meeting with your hairdresser or barber. A visual can help determine whether the style you're hoping to achieve is the right one for you. If your hair is on the finer side, your stylist may recommend taking a multivitamin containing biotin, or even a prescription hair thickening agent like finasteride. Similarly, arriving prepared with visuals at your makeup trial allows the artist to tweak a look depending on your skin type. This is especially important as you want to avoid as many surprises on your big day as possible!
Bonus Tip: Brides, if you plan to wear any bridal accessories such as a veil or a tiara, bring those along to your trial appointments to better help your stylist perfect your wedding day look!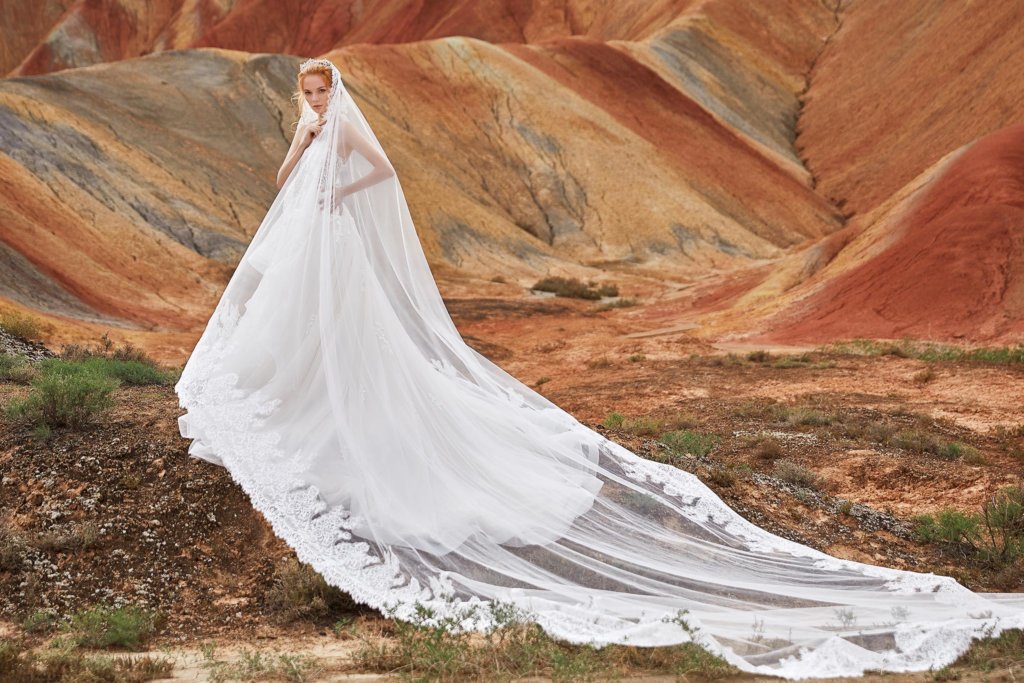 Style: #LD5814
3. Select a Wedding Party
While this may not seem like an urgent part of planning, asking people you care deeply about to stand beside on one of the most important days of your life might be something you want to do right away out of pure excitement. Wedding parties can vary in size, with some couples only wanting one bridesmaid or groomsman while others may have anywhere up to 10 members on each side. Once you've asked these special people and they've hopefully agreed, like you, they too must prepare. Many couples will even propose to their wedding party by presenting them with gifts upon asking. The members of the wedding party are typically responsible for purchasing a gown or suit to wear on the wedding day. When it comes to shopping for bridesmaid dresses, there are endless styles and colors to choose from and many beautiful gowns can be purchased online! This allows for ease and convenience, especially if your bridesmaids are scattered all over the country!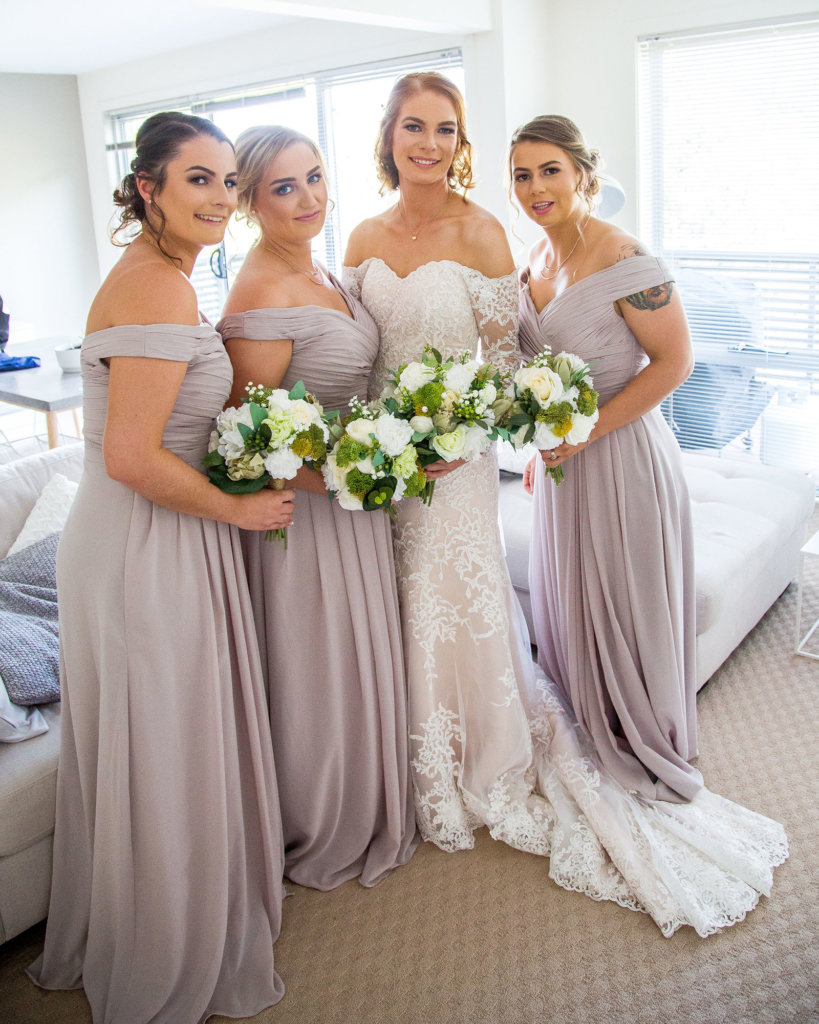 Styles(from left to right): #PR3536 & #LD3906, Image Credit: Kat Cherry Photography
All in all, your wedding day is one of the most memorable days you'll experience, but without planning beforehand, it may not turn out the way you envisioned it to. These are just a few tips to stay ahead of your wedding planning and ensure you're able to enjoy the day when it arrives!