Sweet Marriage…producing our beautiful couple —— Catie & Tim, who celebrated their "classic, elegant, comfortable" themed wedding in Illinois Valley Yacht and Canoe Club! Our bride Catie was absolutely gorgeous and looked like a fairytale princess in her dream #cocomelodydress. We're honored to be a part of her special day. Take a look at some of their amazing photos below!
All photos were taken by I Do Studios.
Wedding Dress Style: #LD4971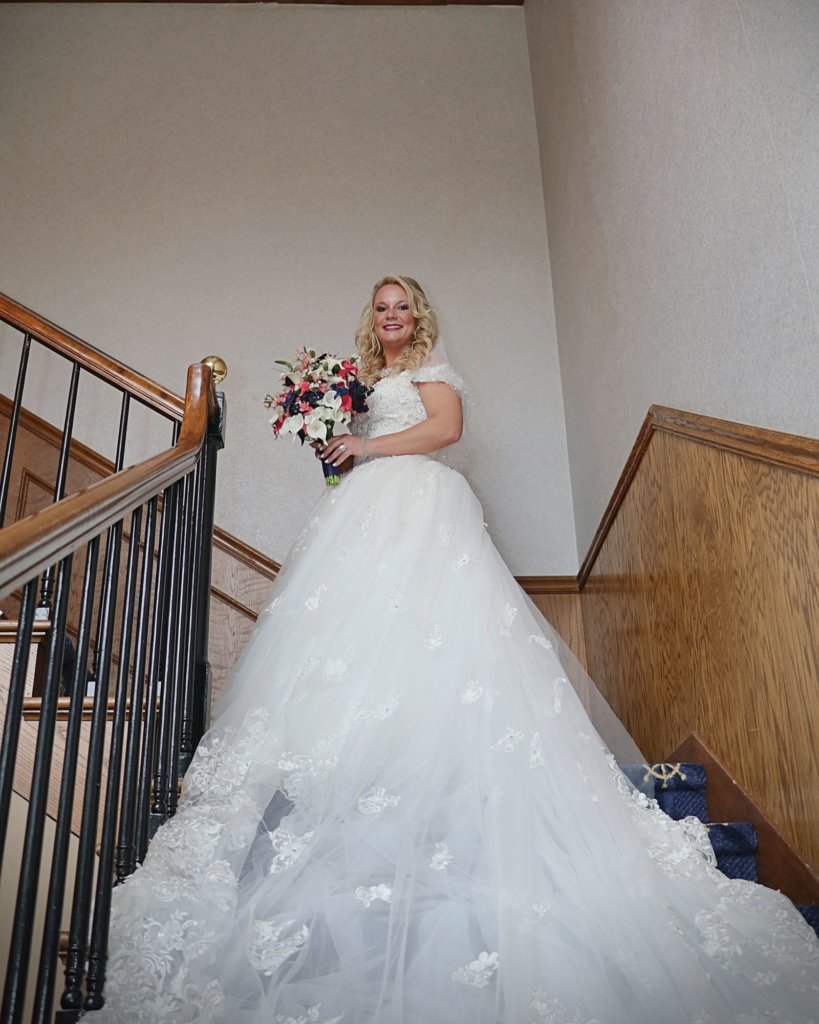 Q: Any advice or tips for future Mrs.?
The big day is going to go as smoothly as the people standing beside you. Having trustworthy men and women to take care of you truly makes the day. It is not going to be on time no matter how much you prepare or what timeline you've set, it won't happen. Don't sweat it. At the end of the day, who cares if you're on time to your own wedding? They're there for you!
Q: What was the inspiration behind your wedding theme?
I truly had no inspiration. I simply wanted the best for everyone involved. I wanted my bridesmaids regardless of their skin color to feel beautiful and comfortable in their dresses and I wanted our colors to look beautiful together. We didn't have much of a theme other than handmade, heartfelt pieces that flowed with a simple but elegant evening.
Q: Tell us your love story! Where & How did he propose?
Tim and I met in college. The first day of nursing school we were told we were not going to have lives for the next 2 years. It was a bit stressful. I said to the guy next to me, Matt (who happened to be our officiant at our wedding) "I'm grabbing beers, are you down?" Of course he said lets get a bucket! We invited anyone else who would come. Tim happened to say yes as well.
Throughout nursing school we ended each semester with a bucket of beers and the 'three amigos'. Tim and I were destined for one another. Everyone around us saw it, knew it and predicted it but we just took it for the ride. After five solid years of ups and downs, love and losses he proposed. On Christmas Eve of 2016 he proposed. He wrapped the largest box in the house he could find and filled it with tissue paper (much to my dismay and annoyance). Inside the box there was my dogs favorite toy– a stuffed lambchop with a Christmas tag that said, "Myia has your present." Myia has been my dog since six weeks old and a huge part of my life. So he placed one of her ripped other, bigger lambchops around her collar filled with a box that contained the ring. When she came to me he told me to get the present out of her toy. I opened up the box and saw a beautiful ring. We have never been conventional, so I said, "what kind of ring is this?" and he said, "well, it's the kind that goes on your ring finger." I then asked him which hand to which he told me you know which hand. He then asked me to marry him and the rest is well, still being written!
Q: How would you define the message "Dare to Love"?
I would define the message "dare to love" as simply not being afraid to place all of you out there for someone else to give or take. Daring to love means to jump in with both feet and being unafraid of anything that comes afterwards. My husband and I have shared many hardships–financial, death, multiple state moves, depression and reintegration. We have dared to love one another through all of it, regardless of the hardship and the triumphs we have never forgotten the passion that once led us to each other.
Q: What was the best/most memorable part of the day?
Honestly, I tripped as soon as I was getting ready to walk down the isle and everyone laughed. Though most would find this mortifying, I found it absolutely hilarious and everyone that night called it a true "Catie moment." I have never been one to be proper or imperfect and love to laugh at myself. This moment, as my future husband was also laughing at, was truly a shining moment of who we are together and a significant part of our relationship. Not only can we la​ugh at one another but we can make mistakes and laugh at them afterwords.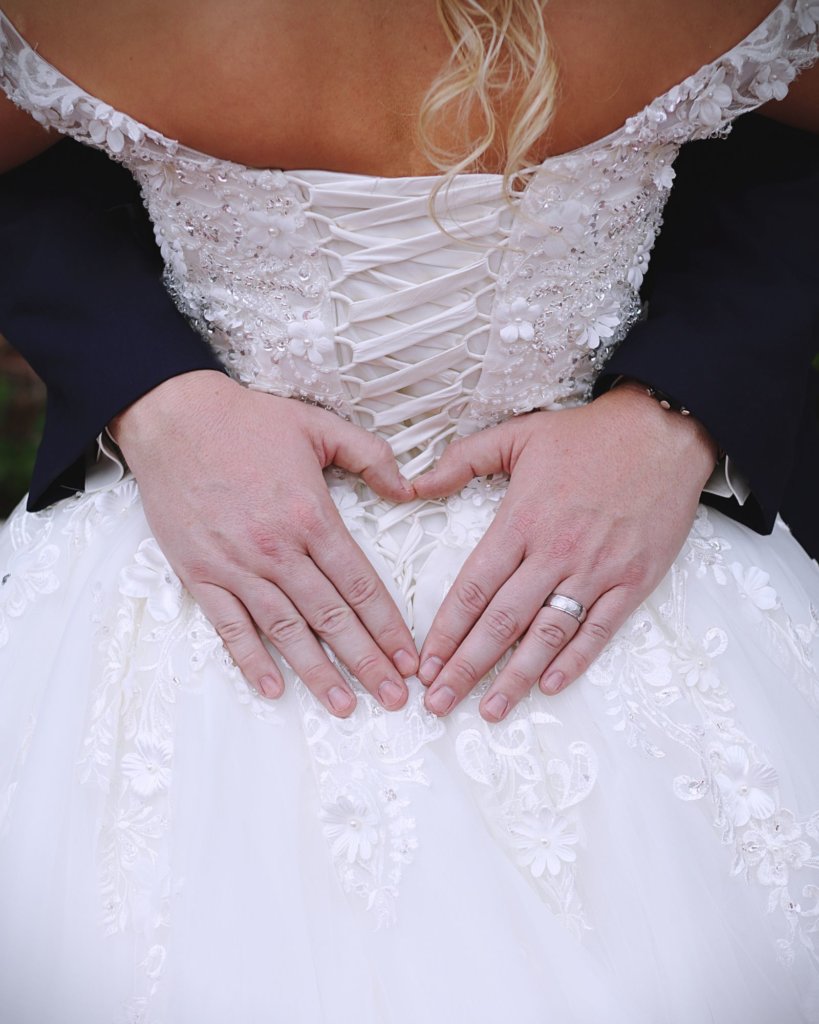 Q: Did you enjoy the wedding planning process? Why or why not?
The wedding planning process was certainly not my favorite by any means but I felt that it brought my husband and I together in our own different visions of love and happily ever after. My Matron of honor and I spent countless hours making every bouquet, boutonniere, centerpiece and sign for the wedding. It was daunting. However, the money saved and the time spent with my best friend was nothing less than perfect in the end.
Q: What did you love most about your #CocoMelody dress (es)?
The quality of the dress was simply impossible to believe. I truly had no faith the dress I received would be anything like the picture I looked at online. I tried on a similar dress at a boutique near me that wasn't even half the quality this wedding dress was and it was 5 times the price. I still LOVE to tell others how much I spent on my dress because even if I show them the receipt, they don't believe me for the quality and beauty of a dress I had for my wedding day.
Q: What do you think about CocoMelody and the customer service?
I think CocoMelody needs more reputation than they have. They need to be on every budget bridal magazine front possible. Their commitment to quality and customer service is absolutely astonishing, reputable and unmatched in today's day and age. The shear magnitude of dress I received for the price I paid is just unbelievable!