Get ready to say awww! Kathleen & Darren's spring, garden wedding in David Girard Vinyards was the most romantic day! From those beautiful little details,  touching first-look moments to Kathleen's oh-so-gorgeous princess gown, everything was so perfect! Read Kathleen & Darren's beautiful love story below, and take a look at some of our favorite shots from this one-of-a-kind wedding:
All photos were taken by Daniel Hon Photography.
Wedding Dress Style: #LD5054
Q: Any advice or tips for future Mrs.?
Talk things out with each other. Be patient with each other. No matter how busy you are, take a second to let your partner you love him/her, even it is just a simple text.
Q: What was the inspiration behind your wedding theme?
We visited David Girard Vinyards and idea of Garden Fairy Romance naturally came to us.
Q: Tell us your love story! Where & How did he propose?
We were acquaintances for several years, then become friends and connected through the bride's dog. Slowly, we became romantic interests. We were together for 7 years when he finally proposed at Pageo Lavender Farm.
Q: How would you define the message "Dare to Love"?
Take a risk with someone you truly care about. That person may not be perfect but your heart will know when that person is the one.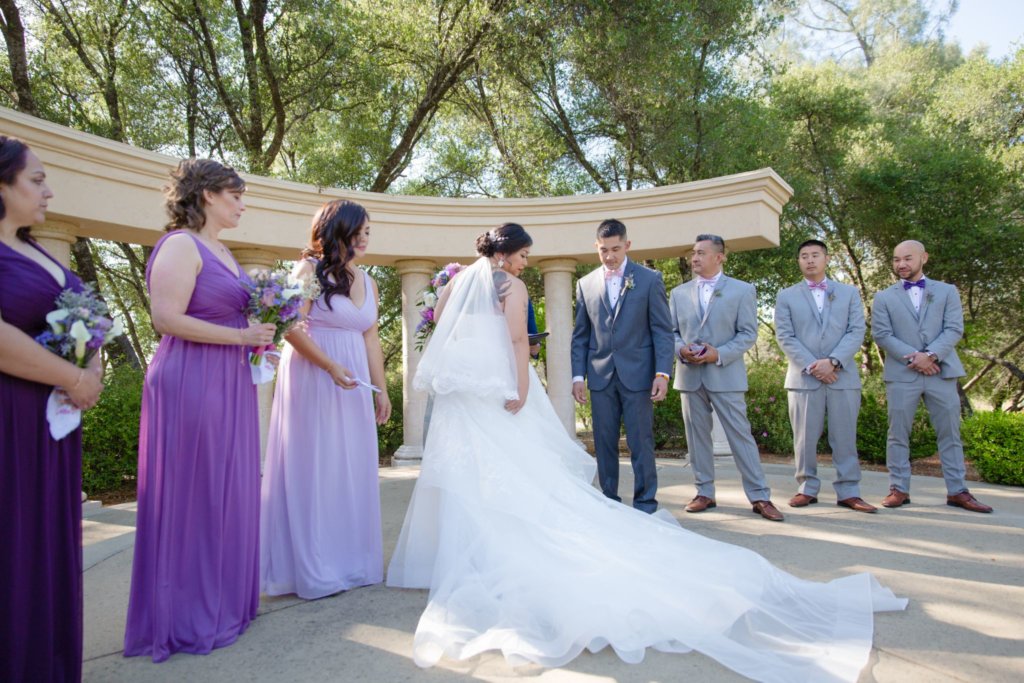 Q: Did you enjoy the wedding planning process? Why or why not?
Most of the time we really enjoyed the planning process. Thanks goodness we have Wedgwood wedding planners who make our process go smoothly. There were ups and downs, like the wedding favors getting lost in mail. (the post office delivered to the wrong address). My husband had to be there with me to calm me down and made me laugh to prevent me becoming a bridzilla.
Q: What was your hubby's reaction when he first saw you on your big day?
He was holding his tears when he first saw me walk down the aisle.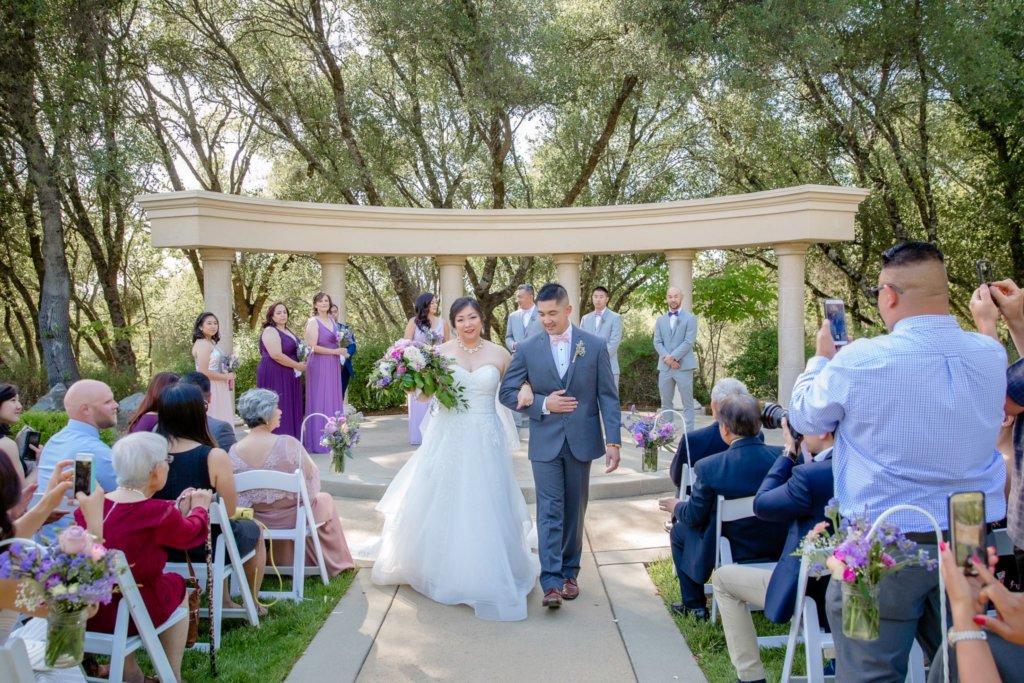 Q: What did you love most about your #CocoMelody dress (es)?
I love the design of the back of my wedding dress because it complimented my tattoo.
Q: What do you think about CocoMelody and the customer service?
CocoMelody and customer service are the best. They made me feel at ease from the beginning while finding a dress, to the end when I received my wedding dress.