Does the idea of adding people to your wedding party purely for the sake of congruence seem absurd to you and now you are left with a mismatched number of bridesmaids and groomsmen? Well, before you panic and start entertaining crazy ways to decide who gets to stay and who gets cut, hear us out. You can absolutely work with your uneven wedding party while keeping the aesthetic coordination of your big day intact!
More gals than guys? Four best men and one maid of honor? No big deal. Here's how you can make it work!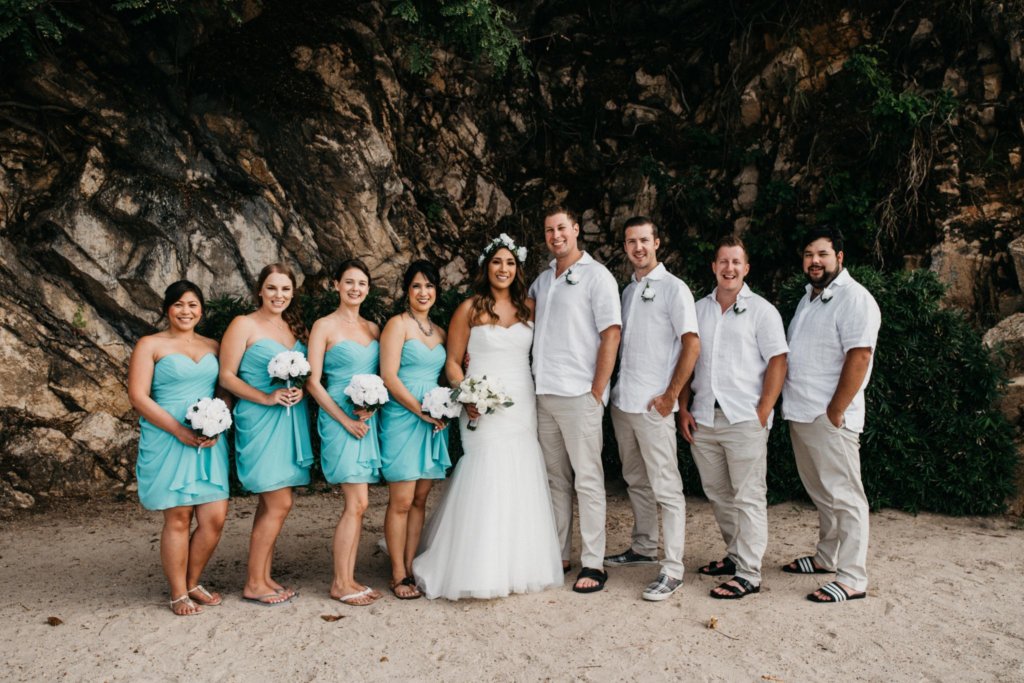 Style: #NB2746, Image Credit: Sugar + Soul Photography
1. The Processional
One of the biggest worries you may have about having an uneven wedding party is who each person will walk down with, right? Relax! When it comes to walking down the aisle, you can do a few things to make your uneven wedding party work. You can have each attendant walk down the aisle to the altar one at a time to balance things out or you can have all of the groomsmen lined up with your partner at the altar and then the bridesmaids can walk down the aisle on their own, looking all lovely in their lovely convertible bridesmaid dresses. You can also have your entire wedding party stand at the altar (that way, all eyes will really be on you when you walk down the aisle in your beautiful wedding dress.)
What we mean to say is that you can do whatever your heart desires. Want your bridesmaids to walk down the aisle alongside each other while the groomsmen wait at the altar? Go for it. Want two groomsmen to walk one bridesmaid down the aisle (or vice versa if there are more bridesmaids)? It is your call. Who says your attendants need to be paired up, anyway?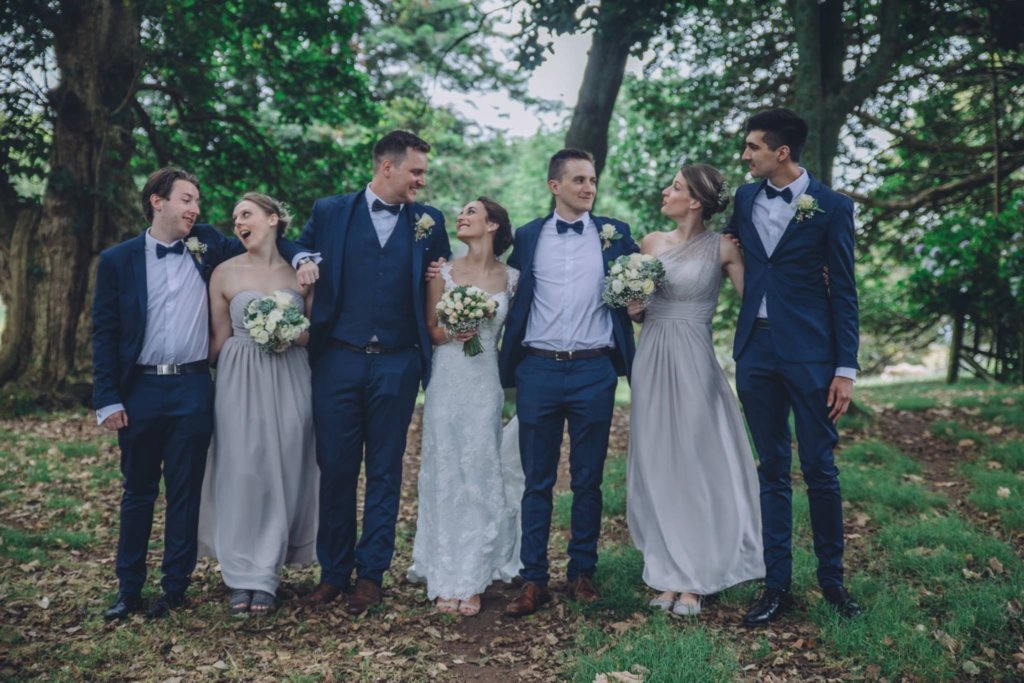 Styles(from left to right): #COZF1500C & #CWVT15002 & #COZK16004
2. The Ceremony
Another worry you may have is about how your wedding party will look during the ceremony. As far as we know, everyone in attendance will be focused on you, the couple. In the middle of all the excitement of witnessing you exchanging vows, lighting the unity candle or sharing a kiss, we believe that no one is really going to look at your uneven wedding party and go, "oh, that's a shame!"
The objective truth is that all eyes will most likely be on you (and your significant other, of course) and all that your guests will talk about is how beautiful you look in your wedding gown or how chic the décor is… nobody will notice your "odd" wedding party. But if you are still determined to make things look perfectly even, you can have your wedding party fall together at the altar, taking up the space around you and your sweetheart in alternating order. If you would like to stick with the time-honored "girls on bride's side, boys on groom's side" lineup, on the other hand, you can have all the bridesmaids stand on your side and all the groomsmen on your partner's side and still make the odd numbers work. How? By being creative with the space! What you can do is have the side with more attendants stand closer together, while the side with fewer attendants fans out, creating more space in between each person. The objective is to make each side a similar length, which would trick your guests into thinking your wedding party is actually even!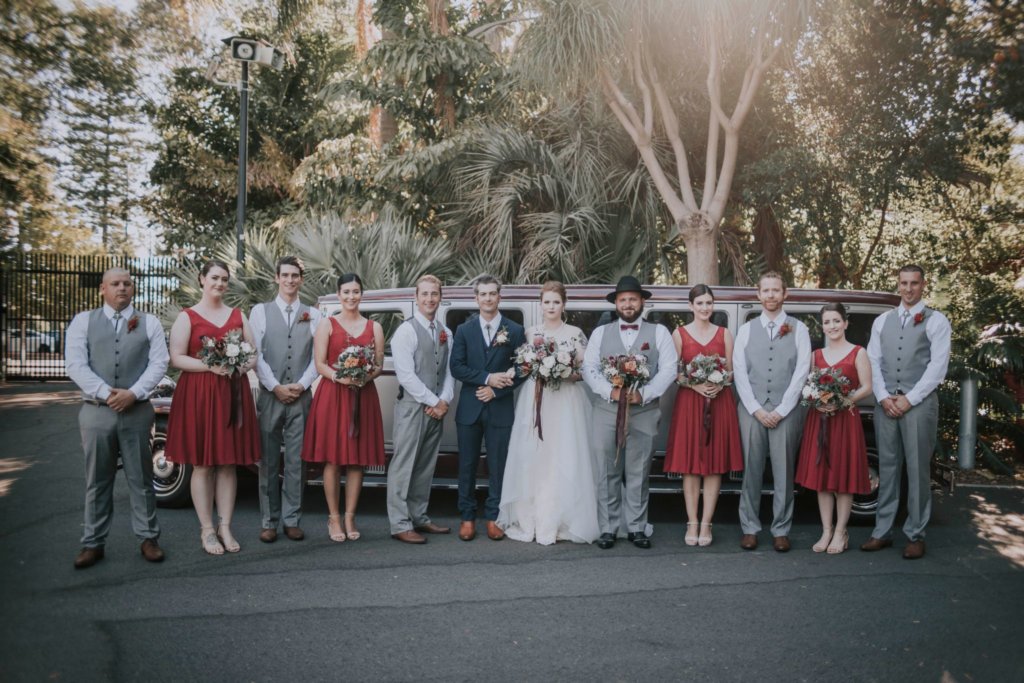 Styles(from left to right): #COZK16001 & #LWZT15040, Image Credit: Kayleigh Scott Photography
3. Photos
If you do not like the idea of having an uneven wedding party because then your wedding photos will not turn out as Pinterest-perfect as you would have expected, you can simply talk to your photographer about it. Chances are that a professional photographer will be able to make your numbers work beautifully in their photos. Having a different number of bridesmaids and groomsmen is, in fact, a good thing for your wedding photos as it allows you more space to let your creative brilliance loose. You can work with your photographer to mix up the entourage to get fun, unique snapshots of the ladies in their beautiful bridesmaids' dresses and gentlemen in their stylish tuxes interacting with one another, as well as with you and your sweetheart.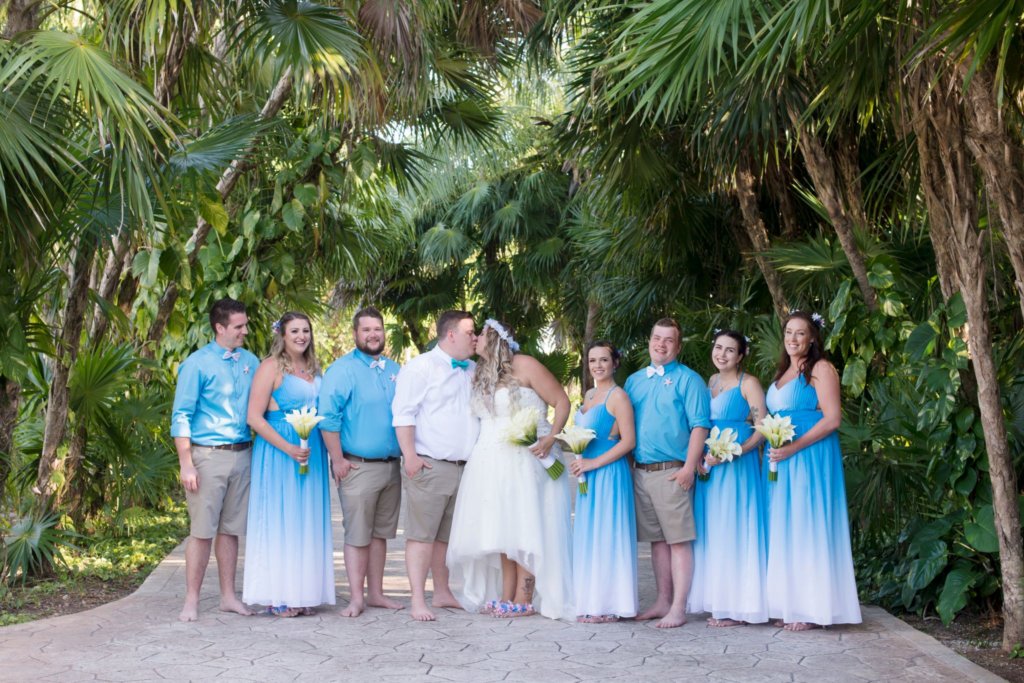 Style: #PR3268, Image Credit: Merritt Photography
Stop freaking out if you have a mismatched wedding party. With proper planning and a touch of creativity, having a different number of bridesmaids and groomsmen is not really a big deal at all and can be worked seamlessly in your big day!