The destiny brought Celine and Bradley together after their first met in 2017. They were engaged after 6 months after their first date and got married in January of 2019 in Pomona, CA. The gorgeous pictures in the wedding shows how strong Celine and Bradley's relationship is. Celine looks stunning in her trumpet-mermaid wedding dress LD3859. Congratulations to Celine and Bradley and best wishes for a happy life together.
Wedding Dress Style: #LD3859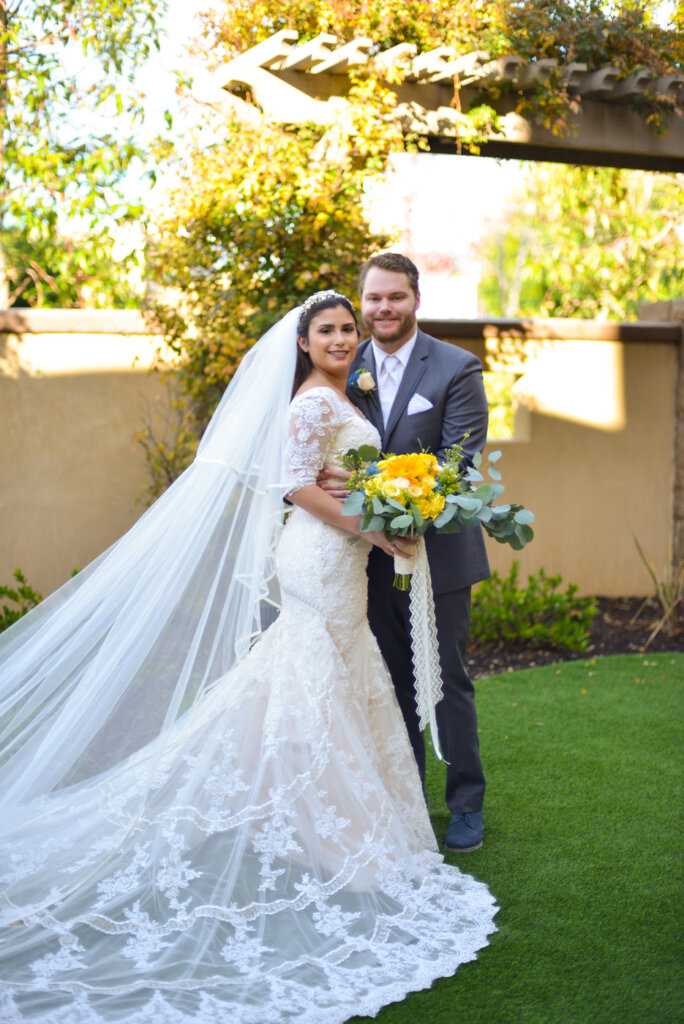 Photo Credit: Selene Adams; Wedding Dress Style: #LD3859
Q: Any advice or tips for future Mrs.?
Try and remain calm and enjoy it! It's so easy to stress about the small stuff. On the day of, you aren't even thinking about all the things you worried about.
Q: What was the inspiration behind your wedding theme:
We love the winter, and our wedding took place in January. So we wanted a cozy vibe to our wedding.
Q: Tell us your love story! Where & How did he propose?
It took a while for Brad and Celine to find each other. They first met on eHarmony, but lost touch for a few months. Then, Celine sent Brad a message and they talked and talked. They finally had their first date in December 2017, and it last for hours! By June, they were engaged. They just knew they were meant to be together. They got married in January of 2019. Almost 2 years down and one baby later, they are madly in love.
Q: What was the best/most memorable part of the day?
It poured that morning, but once the ceremony started, the clouds cleared up and it was an absolutely beautiful day.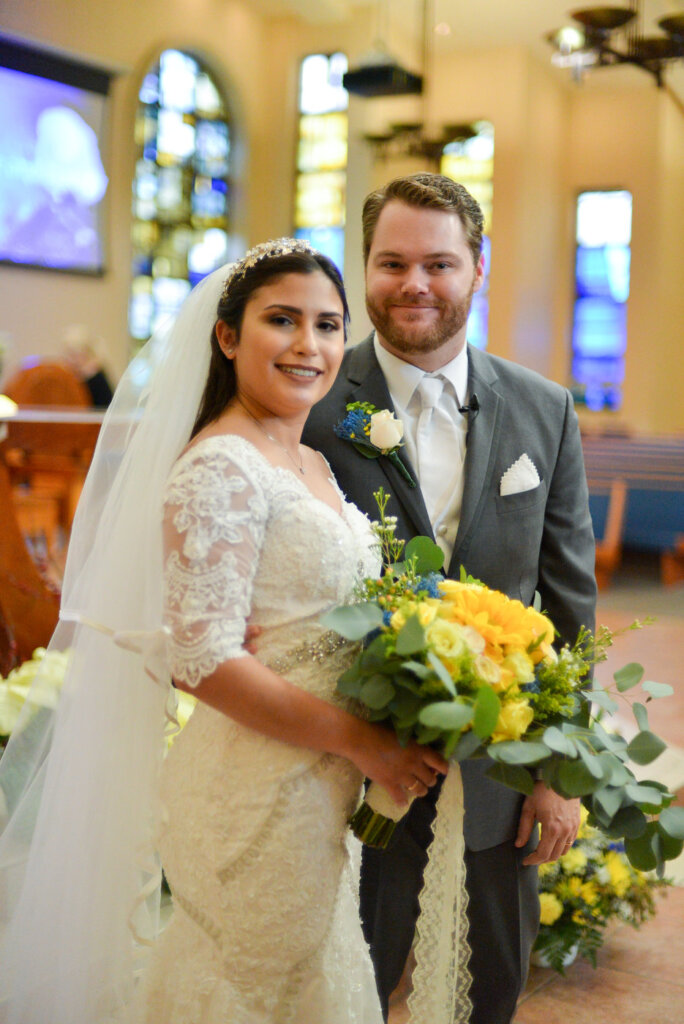 Q: Where did you hear/find Cocomelody:
My sister got her wedding dress from Cocomelody.
Q: What did you love most about your Cocomelody dress?
The detail! Lace, stones, all at an affordable price.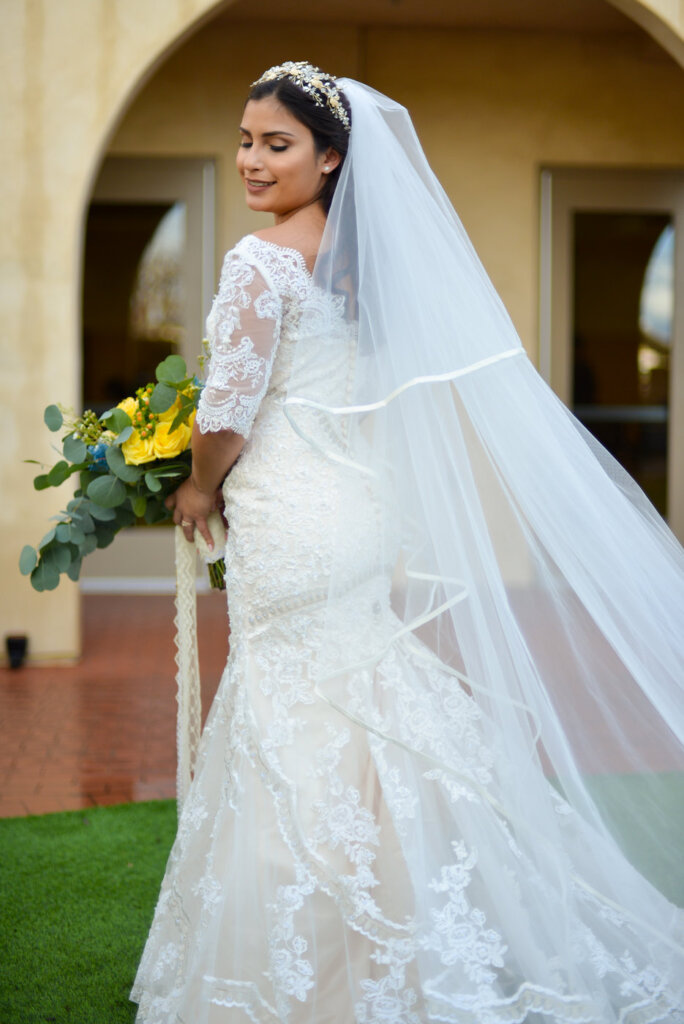 Q: What do you think about Cocomelody and the customer service?
I love that Cocomelody gives brides a chance to find beautiful, affordable wedding dresses.