Shopping for a bridal dress isn't an everyday task. It comes with a fair share of uncertainties and anxieties. Things get even more taxing when you are a curvy bride, and asking for the most magical dress doesn't come to you naturally.
But why worry? Put yourself together, get your support group and get shopping; your dream dress is literally out there waiting for you to find it and flaunt it on your big day.
Just keep the following few tips, curated by Cocomelody stylists, in mind and walk into a store where you are celebrated and feel comfortable.
Look for boutiques that specialize in plus sizes.
Do your research and find bridal stores that specialize in plus-size dresses near you. Ask them if they carry samples of your size and if a try-on is available.
Don't get upset looking for sizes above average. No dress fits perfectly to any bride. We all clip the dress in the right places to make it look best for the bride. Keep that in mind, ignore the numbers, and find a store and stylists who can help channel your inner Beyoncé.
You can also find out our amazing curvy bride wedding dress collection. You can also purchase alteration package from Cocomelody to make the dress fit well and No matter what size or shape you are, your wedding dress will make you feel beautiful and confident.  you are unique! Our stylists at LA store helped thousands of brides find that perfect dress and they are more than just your stylist, especially with the experience we love to serve all of you, think of us as one of your best friends helping you shop for that one special look.
Can't find a specialty shop near you?
If you can't find a plus-size store near you, look for ones that might still carry a vast selection and can accommodate your sizing requirements. Call ahead and discuss what you are looking for and if they can make try-on available for you.
You can also select up to three samples from Cocomelody Try-At-Home service. When you decide your favorite wedding dress, you can place order at cocomelody.com by choosing color and size. Our Dresses are customizable, we have measurement videos and tips on our website instruct how to measure.
Choose your entourage carefully.
Apart from the dress, support is what you need when bridal shopping. So be selective of your entourage. If anyone you think will not make the experience positive, drop the idea of getting them along. Bridal shopping is incredibly overwhelming – the best you can do is have a supportive group to get you through the pressure of finding the best dress.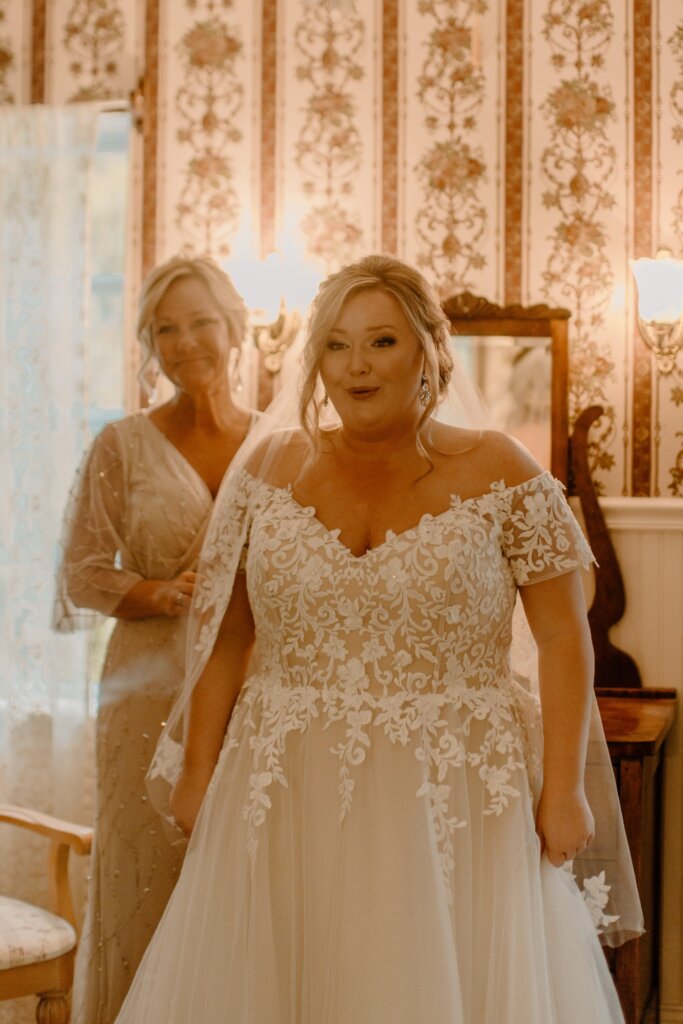 Photo Credit: @hannahwalserphotography  Style: GIULIA#LD5830
Have an open mind.
We encourage to-be brides to step out of their comfort zones and try on a variety of fits, not just their go-to styles. Expert stylists know what will flatter your curves the most, so be open to your stylist's suggestions. Start with the A-line style, try on fit-to-flare dresses, and even raching works best for some brides. Experiment with the neckline, focus on different fabrics, and work with the stylist to accentuate your best features.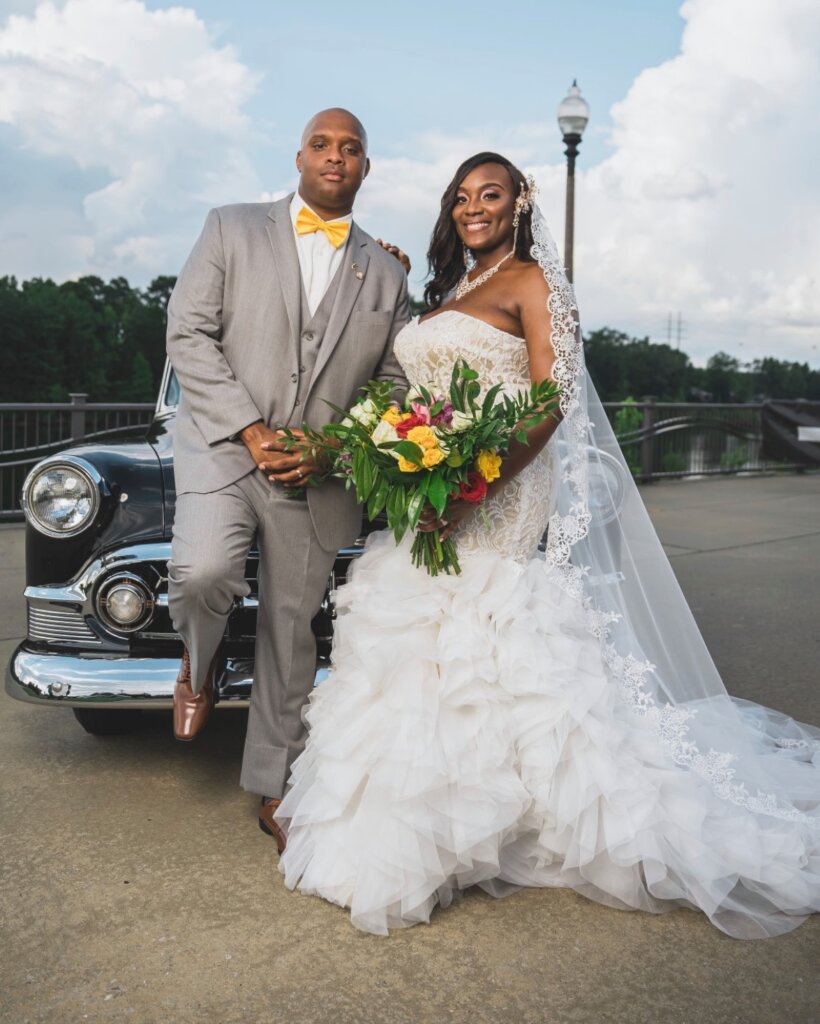 Photo Credit: @bbmedia_weddings Dress: #CWLT16002
Don't settle.
To be precise – don't settle with a subpar experience or dress. You deserve the best and an experience that celebrates you for who you are. If you feel a store cannot accommodate your needs, walk out and into another store. Don't hesitate to ask for more options or designers.
Your dream dress is out there – you just haven't found it yet. Have the courage and confidence to believe in yourself, go for multiple trials, and know your dress is waiting for you. Find it with an open and optimistic mind.
Think through the details.
Think about suitable undergarments/ shape-wear and wear those when shopping for the dress. You will thank us for this advice. If you aren't too particular about it – ditch it.
Think about other details, too, like your makeup, hairdo, and accessories. It is crucial to see how all elements look and feel together with your wedding dress.
Find Your Bridal Confidence with Cocomelody.
Don't ever submit to the stereotypes and choose what you are "supposed" to wear for a specific size. Visit a Cocomelody store near you and find your bridal confidence with our specialists.
Book your appointment, and we'll get you celebrating your once-in-a-lifetime experience with the perfect wedding dress.