As a bride, you are the STAR OF THE SHOW. Your wedding ceremony is your Oscar night, and the Oscars afterparty is your chance to do a whole new round of outfit, hair, and make-up looks.
So walk into the changing room, slip into a sparkly sequin or satin mini dress, and get all set to rock the reception.
The wedding reception and the reception dress for brides is always a thrilling experience. It entirely changes the mood of the gathering and surprises the guests with your "other" side.
The Cocomelody team has helped hundreds of brides pick their glam reception looks. We have a huge 2022 reception dress collection at www.cocomelody.com for every bride and their distinct vibe.
DO YOU REALLY NEED A RECEPTION DRESS?
It isn't mandatory, not a rule either. You don't necessarily have to have a new look for the party.
You can indeed save resources and wear your wedding dress right into the reception. But if you wish to and can spare some money, getting a reception dress does make sense.
Go ahead – get that stunning dress you have been eyeing all this while. After your wedding photos are done, slip out of that extravagant wedding gown and head to the reception area with a more manageable and no-nonsense look.
It is so much fun to give your guests a dress reveal. It also indicates that the heaviest part of the ceremonies is over, and it's time to ease the stress and dance the night away.
CHOOSING A WEDDING RECEPTION DRESS
Just picture yourself dancing all night, greeting your guests, hugging, kissing, eating, and laughing with your friends, family, and husband. Now, does the dress of your choice fit in those moments?
That's the key – pick out a dress that suits your style, matches your budget, feels comfortable, and makes you feel radiant.
CHECK OUT THE COCOMELODY 2022 COLLECTION
Rock your reception outfit with the Cocomelody 2022 collection and signal the party for an enthralling change.
Don't keep calm, be dramatic.
CW2413 Julissa is a fully functional dress. The satin robe on top is removable. The short and stunning dress underneath features a highly detailed work, boat-neck illusion top, keyhole back, and a high-low cascading skirt. The dress is ideal for making a grand entrance and can be worn again after the reception.
Style: #CW2413
Kill them with elegance.
CW2459 Miranda is our super elegant, never-fading beauty. It is simple, chic, and sophisticated. It has a removable illusion lace top, long sleeves, sparkly black belt, and pearl buttons at the back. Miranda reminisces the 50s fashion – flow-y, fluffy, princess-y, and super soft.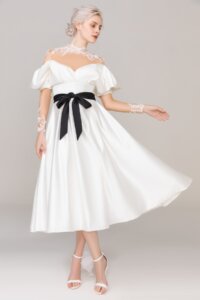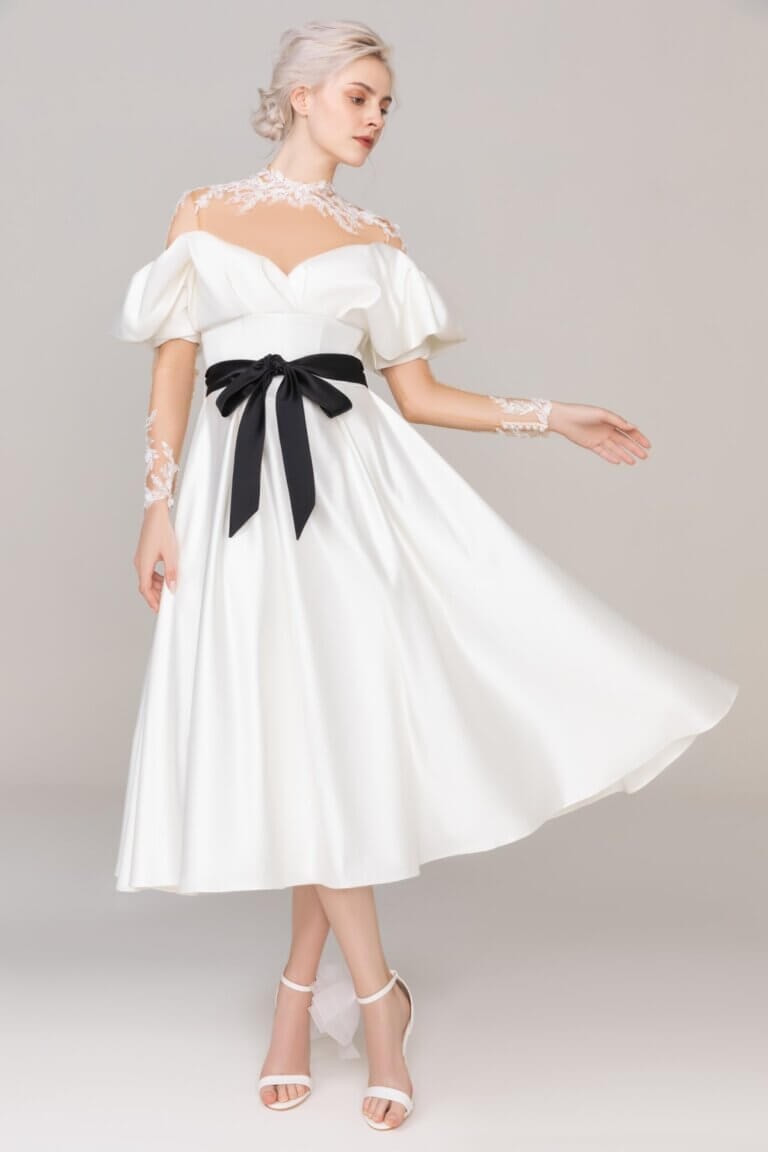 Style: #CW2459
CW2419 Kyra, CW2435 Raina, and CW2460 Nevaeh are a few more from our reception dress preview. These are flattering, elevate your look, and are reusable even after your special evening.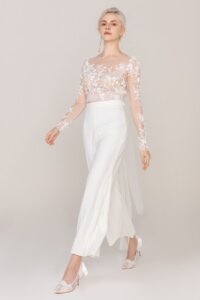 Style: #CW2419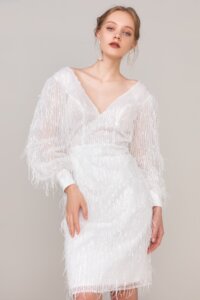 Style: #CW2435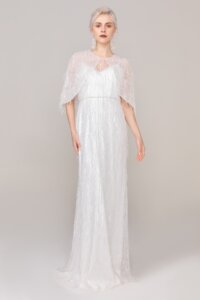 Style: #CW2460
If you are looking for something that isn't conventional and a lot easier for you to move, Cocomelody 2022 SS Lily White Collection come to the rescue. We offer you looks that will keep everyone talking.
COCOMELODY CAN HAVE YOU DRESSED IN AN ENTICING SECOND LOOK
You don't have to settle with just one look. Today, more and more brides are opting for a second look to make a massive switch to the post-ceremony style.
Ready to celebrate the party in a stylish reception dress from Cocomelody Lily White Collection? Dress down after the wedding to pull off an all-nighter. Cocomelody has tons of reception dresses for brides to have a fun and comfortable party scene. We have formal, semi-formal, chic, and glittery dresses from the latest trends and flattering styles.
Dress your best on your special night in a gorgeous Cocomelody reception dress and have all eyes on you.
Xoxo!
Watch On Youtube For More Wedding Dresses Inspiration.