Cherise & Leigh's outdoor wedding in Fitzroy Falls, NSW, Australia was an absolute dream! We are over the moon excited and grateful to have been able to make Cherise's dream dress and witness her love and happy marriage! Congratulation to these two lovebirds!
All photos were taken by Gavin Cato Photography.
Wedding Dress Style: #LD5774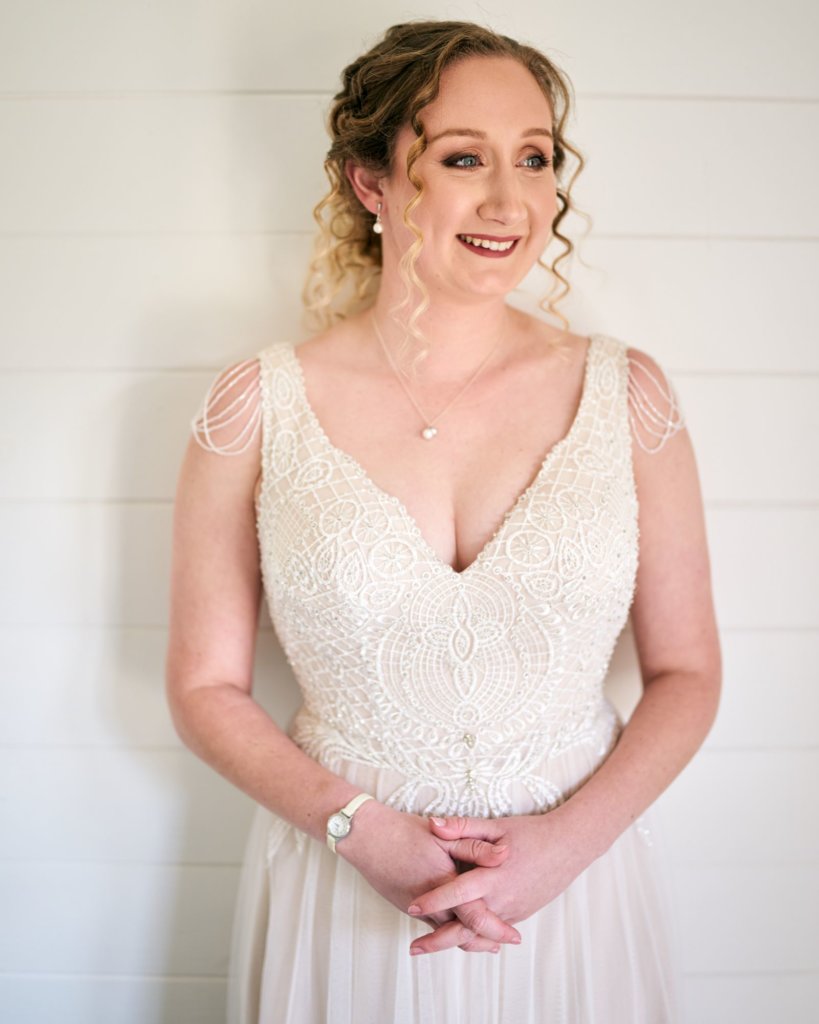 Q: Any advice or tips for future Mrs.?
Keep a Diary or checklist, that way you don't forget any smaller details.
Q: What was the inspiration behind your wedding theme?
My husband and I both like the outdoors and so we wanted to have our wedding at a venue that celebrated the Australian farm and bushland.
Q: Tell us your love story! Where & How did he propose?
We both met through our volunteering with St John Ambulance Australia, since then we have continued our adventures together, exploring the bush, camping, hiking. Leigh proposed on our weekend adventure to Q Station in Sydney as we were overlooking the harbour in the Old First Class Quarter. Its the old Quarantine Station that does Ghost tours.
Q: How would you define the message "Dare to Love"?
Let yourself be vulnerable, Let Love into your life.
Q: What was the best/most memorable part of the day?
The best/most memorable part of the day : We had 70km/h winds on the day, so walking around the venue to get out photos was tricky but it made it fun and adventurous which suits Leigh and I. It also made for some pretty awesome photos, our photograher did a great job.
Q: Where did you hear/find CocoMelody?
I found out about CocoMelody from Facebook, I joined the dress tips group to get an idea on quality and size as I was apprehensive about buying online. I was seeing and hearing great things so I got my measurements and ordered my dress. It was amazing when it arrived, absolutely perfect.
Q: What did you love most about your #CocoMelody dress (es)?
The quality of the wedding dress was absolutely perfect, the details with beading and the colour. It was amazing to have a dress that I haven't seen at any friends weddings, a unique style. Also the cost was great in comparison to the stores in Aus.
Q: What do you think about CocoMelody and the customer service?
I would recommend CocoMelody for anyone of my friends looking for a dress, the cost and quality is more than I would normally expect from online stores so I was pleaseant surprised. The time from ordering to receiving my dress was barely any time at all, so why wouldn't you buy your wedding dress from CocoMelody!