Chloe + Ethan held their traditional I dos in Montsalvat, Eltham, Victoria, Australia with their bridesmaids dressed in stunning #SodaliteBlue tulle gowns and each of them tied differently for a unique look!
All photos were taken by Thea Jane Photography.
Wedding Dress Style: #CWAT14002
Bridesmaid Dress Style: #COZF1500B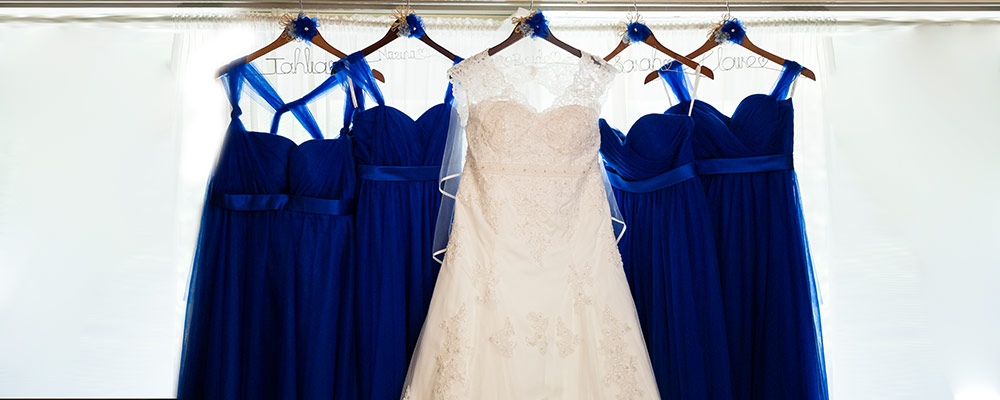 Q: Any advice or tips for future Mrs.?
Plan everything well and it will work out fine and make sure you do things how you want because everyone will have their opinion but it is actually your wedding.
Q: What about your love story?
Ethan and I met in high school. He must have asked about a million times for me to go out with him and eventually I said yes. After 5 years and moving halfway across the country we got engaged and now after 9 years and another big move we are finally married.
Q: Did you have a particular theme or color scheme? Is there a story behind this color theme and why you chose it?
I've always liked blue but I was actually looking for a navy blue until I saw the gorgeous Sodalite blue and then I fell in love with it. Our theme was really set by the location. We saw Montsalvat on a cooking show on TV before we were engaged and we both agreed it was the place.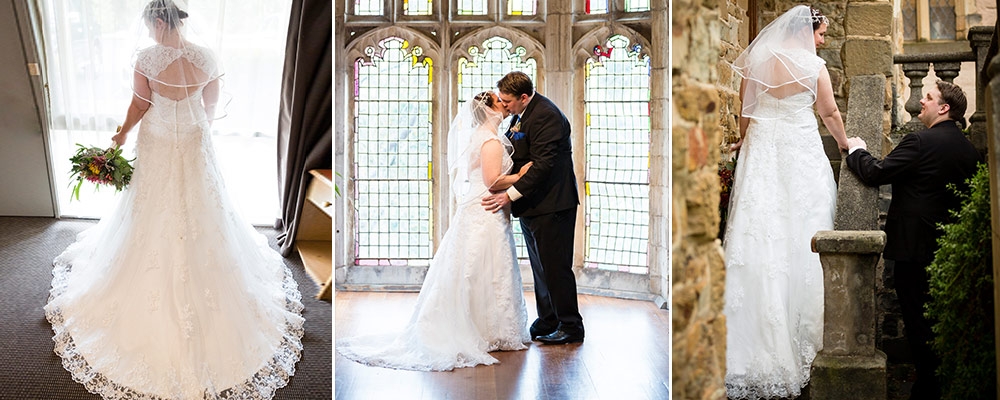 Q: Did you enjoy the wedding planning process? Why or why not?
I enjoyed the wedding planning until I got to the seating chart. It was really difficult working out where to put everyone. After being engaged for so long I had plenty of time to plan!
Q: What was your hubby's reaction when he first saw you on your big day?
I actually thought Ethan was going to pass out but he was just trying really hard not to cry. He had no idea what I was going to look like as I had hidden the dress and all of my accessories. I kept telling him I was having a really poofy dress with a massive train (which I wasn't) so I'm sure he had no idea what the dress would look like.
Q: Why did you choose Cocomelody for your bridesmaids?
We were looking for convertible bridesmaid dresses for my girls as they are all really different shapes. Most of the ones I looked at looked the same except for the beautiful tulle overlay of the Cocomelody dresses and all the reviews were great!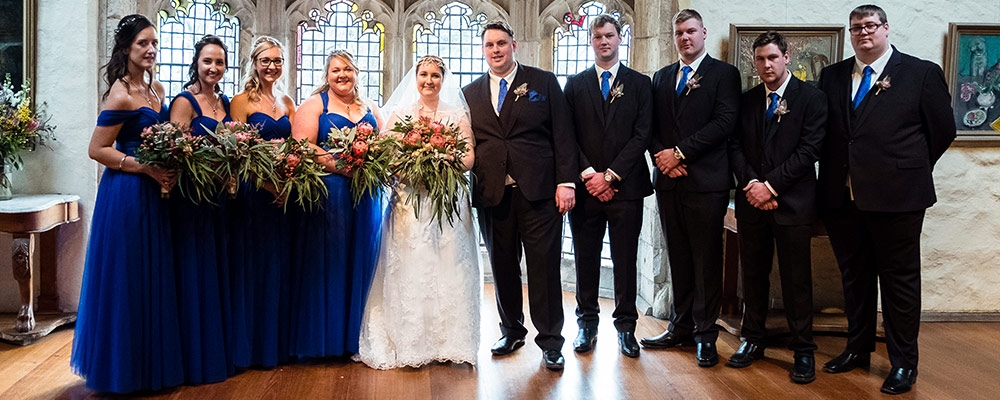 Q: What did you love most about your #Cocomelody dress?
My wedding dress was amazing. It was so well made and the detail was incredible. It is just such a beautiful dress and exactly what I was after.
Q: What do you think about Cocomelody and the customer service?
The customer service at Cocomelody was great. I had my dress made to my specifications so I emailed with them a lot. They replied quickly and made sure they understood exactly what I wanted. They were great!
Facebook Review from Chloe: