Erika & Marques were married in a shabby chic wedding in St. Johns, Michigan. Their wedding featured mint, grey, ivory and cream for a beautiful mixture of pastels! And we're so in love with Erika & Marques' comfortable sneakers. Such a cute couple!

All photos were taken by Sabra Breann Photos.
Wedding Dress Style: #LD3569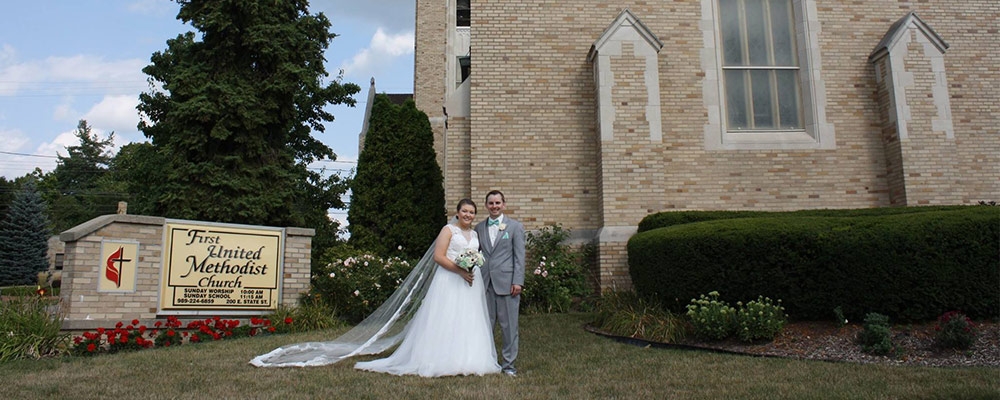 Q: Any advice or tips for future Mrs.?
Don't worry about all of the little detail because it goes by so fast and you don't remember every little detail and you are just as married by then end anyway!
Q: How did you meet? And where did he propose?
We met at Kroger (grocery story) in St. Johns Mi because we both worked there. And he proposed in the park in town where we had our first date.
Q: What was the inspiration behind your wedding theme?
Pinterest and Cocomelody wedding pictures!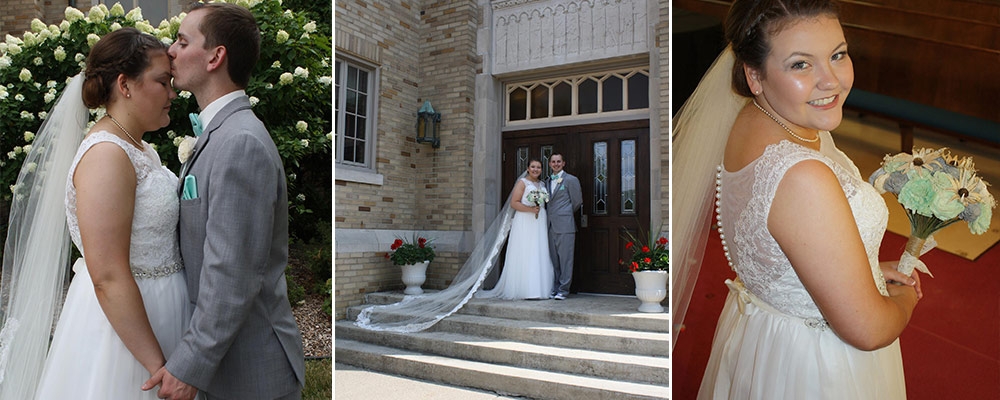 Q: Did you enjoy the wedding planning process? Why or why not?
Yes and no. It was hard to please everyone but then I realized this is for Marques and I and what we want our day to be like. Once I realized that it became a lot easier.
Q: What was the best/most memorable part of the day?
My grandfather prayed at our service because he and I have such a close relationship and it was so special to me.
Q: What did you love most about your #Cocomelody dress?
That it was exactly what I was looking for at an affordable price. I went dress shopping and hated every second of it and I was looking for something different and they kept telling me that it did not exist how I wanted it and I found the dress on a Facebook ads at a high school football game and bought my wedding dress online that night.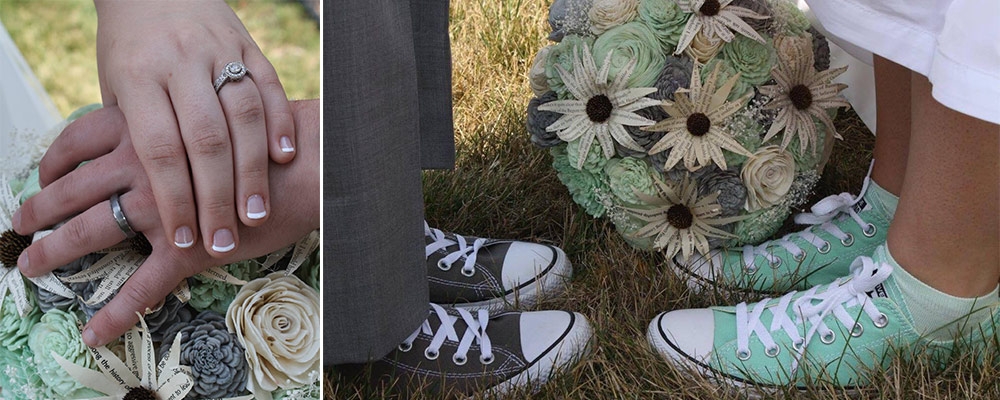 Q: What do you think about Cocomelody and the customer service?
I love Cocomelody and their customer service was amazing. I accidently called the store in LA one time and they helped direct me to what I needed even though I called the wrong place. I love being a Cocomelody bride and I still enjoy looking at all of the dresses and pictures even though I am married now!
Facebook Review from Erika: