Cindy & Ernest hosted their indoor wedding with a theme of "Spring Whimsy" at Slate Venue on April 21st, 2018. Their wedding featured podwer blue and white shades. Although it rained all day but thankfully, they were able to take pictures in between the storm and the results were perfect! All Cindy's bridesmaids were stunning in #Omphalodes.
All photos were taken by Ashley Howland Photography.
Wedding Dress Style: #LD3958

Bridesmaid Dress Style: #COZK16005, #COZF1401F, #PR3554, #COZF140A1& #PR3595
Flower Girl Dress Style: #CKZA13003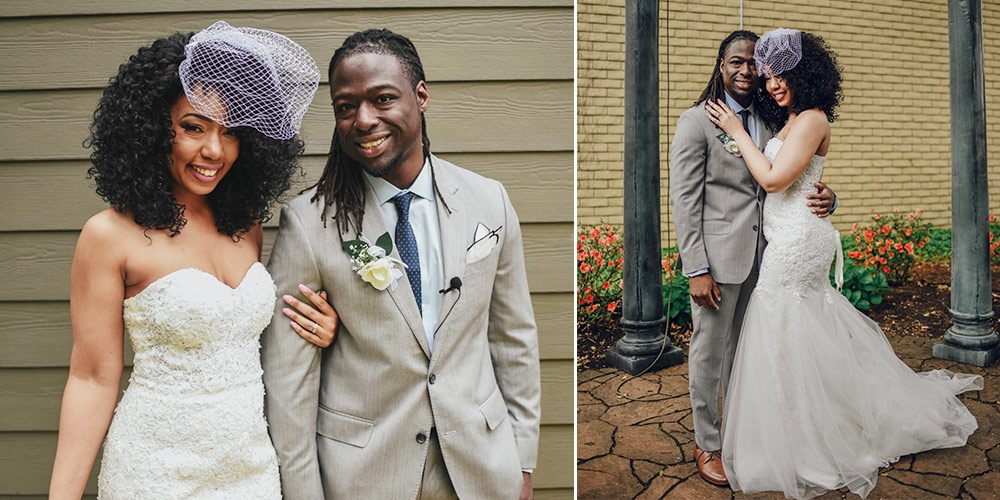 Q:  Any advice or tips for future Mrs?
Save money for things that matter like wedding photography, a good videographer, booming music and great food…the small stuff doesn't really matter, (Ex.  invitations, party favors, an elaborate table setting, etc) Most guests don't really pay attention to that.  As far as your gown is concerned, Cocomelody has a great selection of wedding dresses at a reasonable price so, I advise you spend your money on that!
Q: Tell us your love story! Where & How did he propose?
My husband proposed to me at my apartment after watching the movie, Logan. It was a few days after my 30th birthday so, he treated me to dinner and a movie that weekend. After walking me back home we were in the process of saying our goodbyes when he then dropped on one knee to propose to me. His move caught me off guard because I totally did not expect it at all. We have been dating a total of 8 years since then and have been good friends for 10. So, of course, I said "Yes!" I always knew Ernest was the man for me and that night only solidified it!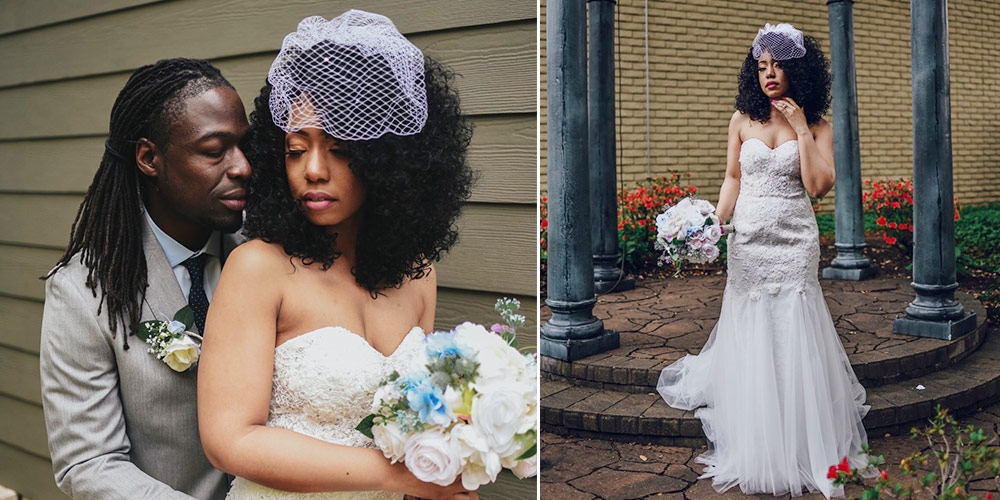 Q: How would you define the message "Dare to Love"?
Don't hesitate to initiate love. You never know what the outcome will be. If your love is reciprocated back then, great! However, if you get shot down then, at least, you've experienced it and, you can take pride in that. 
Q: Did you have a particular theme or color scheme? Is there a story behind this color theme and why you chose it?
My wedding theme is Springtime Whimsy. Our colors were powder blue and white. I am an art teacher, so, finding the right colors mattered a lot to me. I always wanted a lush Springtime wedding, preferably outdoors so, I've always dreamt of having an outdoor wedding! However, God had another idea in mind, and we ended up getting married indoors instead. I guess  God knew what he was doing because it actually rained on my actual wedding day! Thankfully, we were able to take pictures in between the storm and the results were perfect!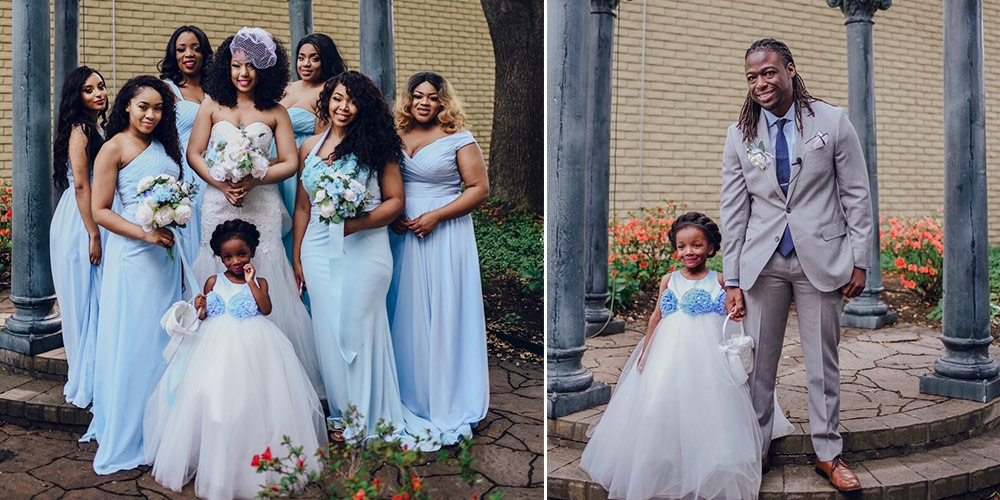 Q: Did you enjoy the wedding planning process? Why or why not?
We actually had no planner for our wedding. We Did everything ourselves to cut cost. It wasn't easy but, by God's grace, we were able to pull it off! We received so many compliments on our decor and overall look of our wedding and that made us feel good!
Q: What was the best/most memorable part of the day?
Being with family. They were such a huge part in my celebration and I had my 2 sisters and sisters-in-law as my bridesmaids. Everyone looked amazing! 
Q: Why did you choose Cocomelody for your bridesmaids?
I loved their chiffon gowns! They looked so dreamy and you guys carried the perfect shade of blue bridesmaid dress that I was looking for. 
Q: What did you love most about your #Cocomelody dress?
I wanted my wedding dress to look like a dream. I wanted my dress to have the elegance and femininity with a touch of bohemian. And this appliqué dress fit the bill!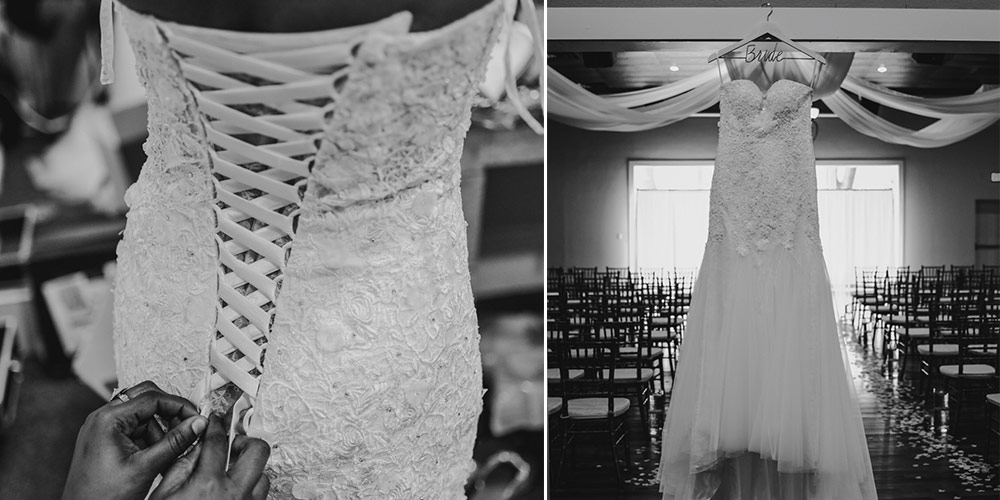 Q: What do you think about Cocomelody and the customer service?
Cocomelody is a great option for any bride on a budget. Their dresses are of great quality and vast selection. The staff is caring, attentive and ready to answer questions to any concerns you may have. I'm short, they do their best to sure your shopping experience is a pleasant one.