On July 14, 2017, Daisy & Cristian held a pink and and gold floral wedding in Riverside, CA. Pink is Daisy's favorite color and her pink dream finally came true through the wedding. How goregous and stunning she is!!
All photos were taken by Jonathan Zuniga.
Wedding Dress Style: #CWXT14061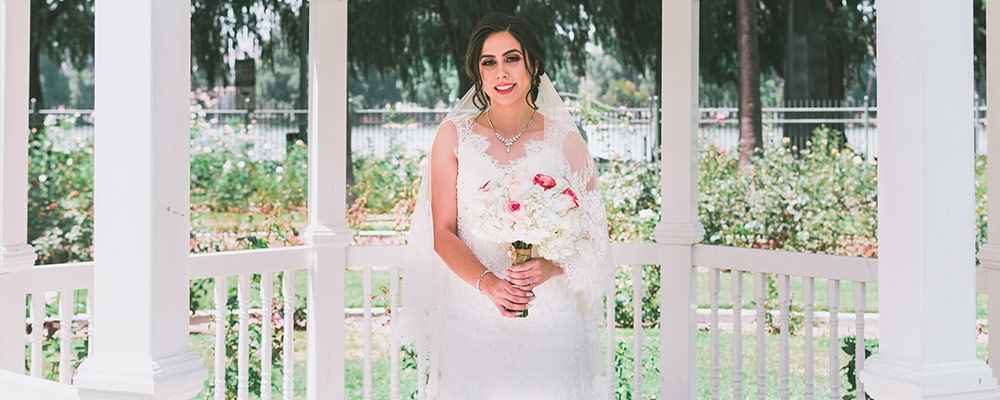 Q: Any advice or tips for future Mrs.?
Enjoy every second of your big day, because it goes by really fast. Try not to stress a lot before the big day (I did and I am sure it is impossible not too), but the day of somethings may go wrong (hopefully not), but enjoy it and do not worry.
Q: How did you meet? And where did he propose?
We met at his church during a summer carnival, which is the church we both go to now & the church we got married in. He was part of the youth group ministry, so he was helping fund-raise by selling chocolate bars. I had noticed him passing by, and thought he was pretty cute, but I knew I would not have the guts to go up to him, but thankfully he came up to me and asked if I wanted to buy a chocolate. I said no, and didn't buy one (because I do not like chocolate), but to this day he says I bought one. He then asked me if I would like to walk around the carnival, and we got on rides, played games, and danced. At the end of the night we exchanged numbers, and we never stopped talking to each other.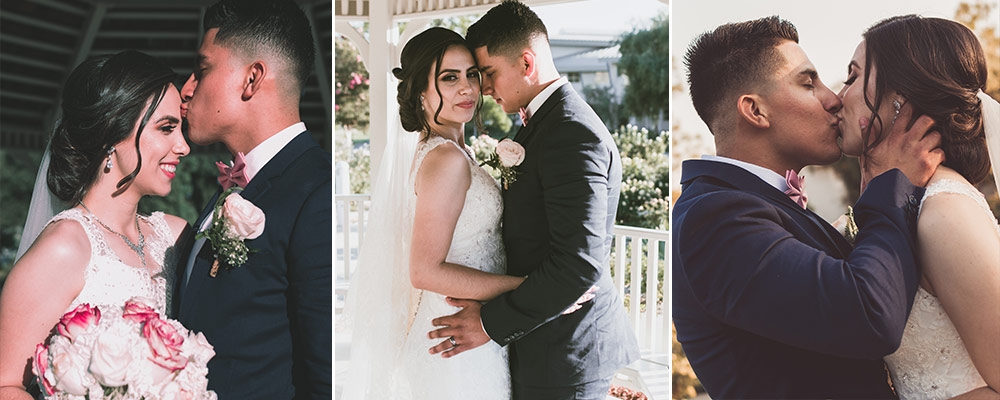 Q: Did you enjoy the wedding planning process? Why or why not?
I did not enjoy so much the wedding planning. I wish I had because I everyone says it is fun. The reason I did not was because I was a graduate student working on my Masters and Teaching Credential. I was super busy with school work and student teaching, that I hardly had time to work on wedding stuff. I would work on wedding stuff, but not a lot at one time. I graduated the program exactly one month before the wedding, so that month prior to the wedding was HECTIC. It was hectic and I was super stressed because I was getting all my last minute stuff done then. Regardless of the small time I had, I managed to get everything I needed done.
Q: What inspired your wedding theme?
What inspired me to choose pink and gold floral theme for my wedding was PINTEREST :). My favorite color is pink, so I knew that would be a color I would use, and when looking away on pinterest I came across some nice pink and gold floral combinations, so I chose that.
Q: What was the best/most memorable part of the day?
The best/most memorable part of the day is hard to choose because I loved every second of it. I would choose when I sang to him at the reception. After our wedding toast we both said thank you to our guests (I made him go first so that I could end with the mic), and I started singing to him. He had no idea I was doing this. I was super nervous because I had never sang by myself in front of that many people, but in that moment I was able to focus on only him, and the song stated how I am always going to love him.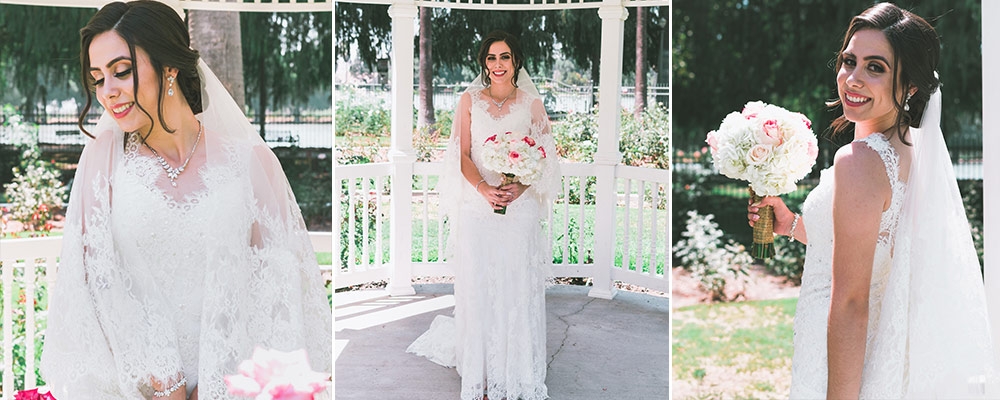 Q: What did you love most about your #Cocomelody dress?
I LOVED everything about my wedding dress! It was exactly what I wanted. I especially loved the floral lace throughout the whole dress, and that it was a tight fit 🙂 Oh, and I can't forget the back detail!
Q: What do you think about Cocomelody?
I think Cocomelody has a great selection of dresses. I tried on a couple, and they were all gorgeous. Everyone there is really nice and attentive, and always greets you with a smile. I also think the prices are great and economical 🙂