Danielle & Bradley had a romantic rustic wedding in Rosena Ranch Clubhouse San Bernardino, CA. Their big day was filled with country, rustic details and romance altogether. And we're swooning hard over Danielle's gorgeous bridal style in ivory/veiled rose! Read more to see Danielle & Bradley's beautiful love story:
All photos were taken by Schneider Family Photography
Wedding Dress Style: #LWWT15019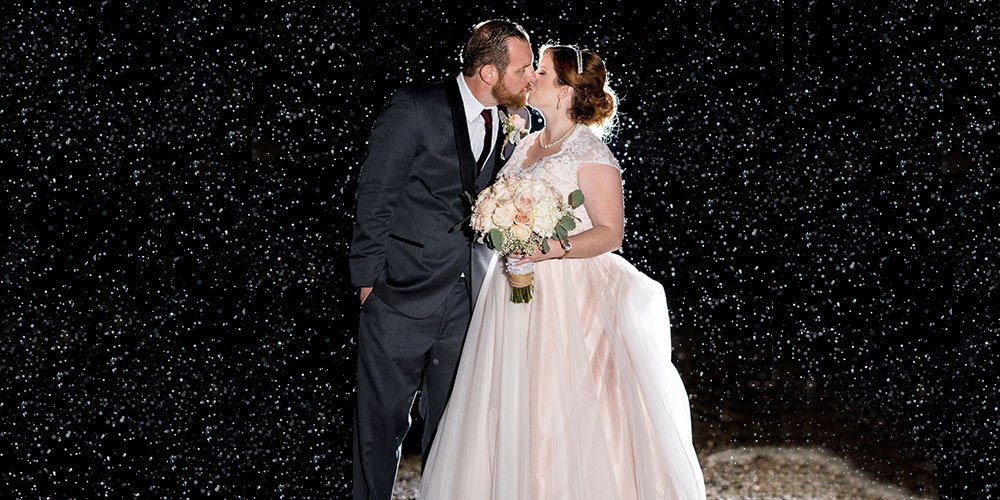 Q: Any advice or tips for future Mrs.?
Stay calm and know if things don't go as planned it's okay. 
Q: Tell us your love story! Where & How did he propose? 
Bradley and Danielle had been dating 2 years by the time Bradley asked. Back Story to before he asked. Jacob and Ethan Danielle's son have been asking Bradley when he was going to ask there mom to marry him. He kept telling them when they behaved and learned to listen. Bradley had been looking back in Danielle's Facebook page for her likes to see what rings she like. We had been to Costco and was looking at rings so Bradley could have ideas for when that time came he knew what Danielle likes. Well, the Day came and Bradley went and got a ring for Danielle would love. He was so excited he could not wait to ask her to marry him. He wanted to plan something special for asking the big question be he was so excited he asked as soon as he got home from buying the ring.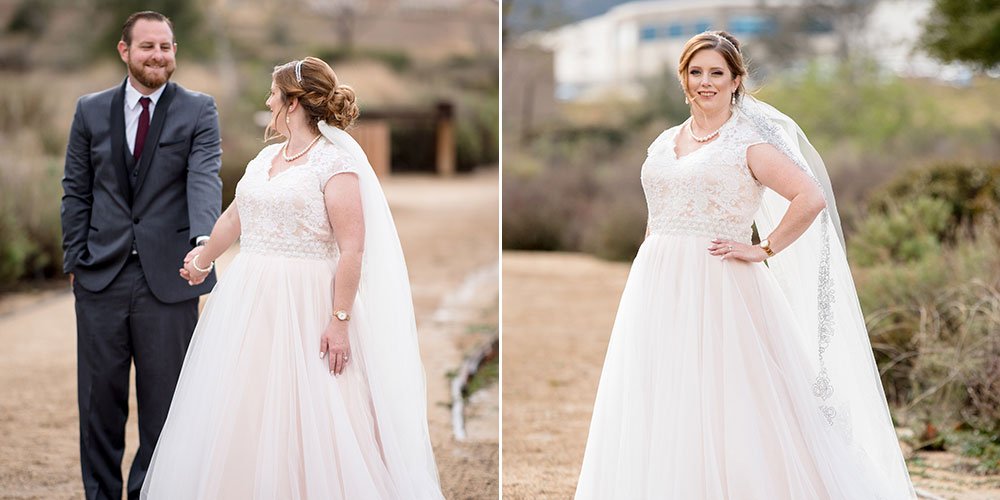 Q: How would you define the message " Dare to Love"?
I would define "Dare to Love" as never expect Love were you think you will find it comes where you least expect it to. 
Q: What was the inspiration behind your wedding theme?
I wanted to bring in my love of thing country and rustic and romance altogether. 
Q: Did you enjoy the wedding planning process? Why or why not?
Yes and No I liked planing out my vision and waiting to see it all come together was so exciting but outer factors made it not fun.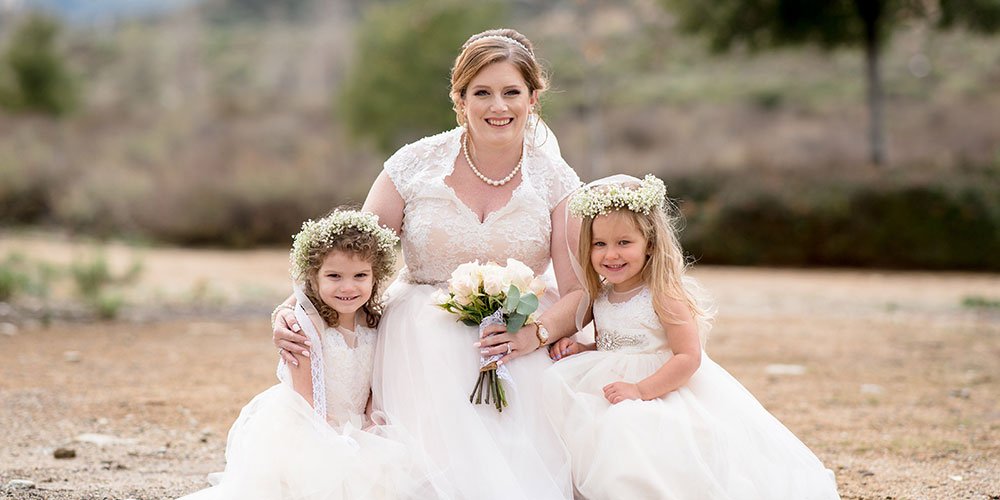 Q: What was the best/most memorable part of the day?
The most memorable part of the day was my husband seeing the dress for the first time. 
Q: What did you love most about your #Cocomelody dress? 
I love the most about my wedding dress is that it was blushing pink and it went with my wedding colors perfectly. 
Q: What do you think about Cocomelody and the customer service?
Amazing customer service, Cocomelody answered my questions in a quick and timely matter.