Darci & Brandon had their rustic wedding in Weatherford, Texas where Darci grew up. If that isn't cute enough, these two lovebirds are also best friends! They are absolutely one of the cutest couples we've ever seen! We're so in love with their wedding details and feel so honored to be a part of their great happiness! Sending our best wishes to Darci & Brandon. 
All Photos were taken by Mandy Lorraine Collura.
Wedding Dress Style: #LD3215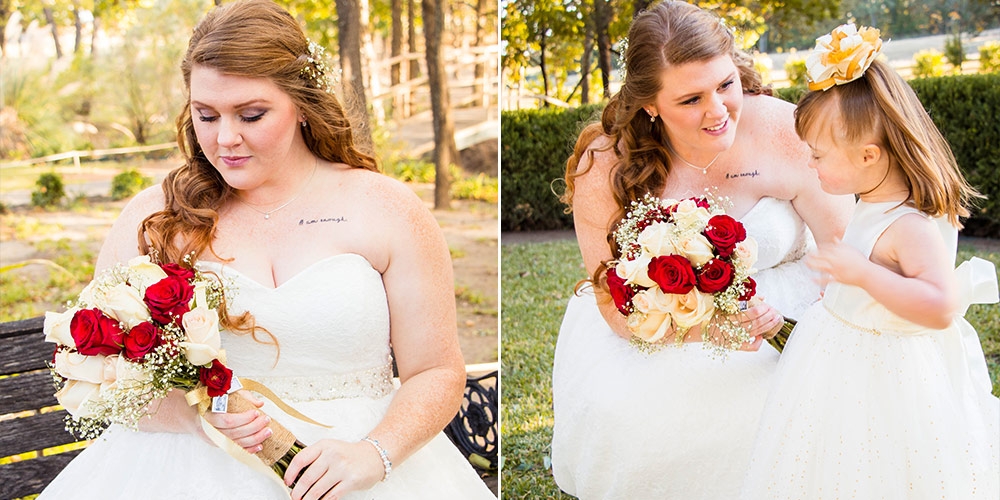 Q: Any advice or tips for future Mrs.?
Some great advice that I received before my big day that I thought was great and should pass on is. just have fun! Don't worry about the small things because at the end of the day all that really matters is that you get to marry your best friend.
Q: How did you meet? And where did he propose?
We met online and on our first date, he took me to get ice cream in downtown Denton. We eventually went back to the ice cream shop several months later and that's where he ended up proposing to me.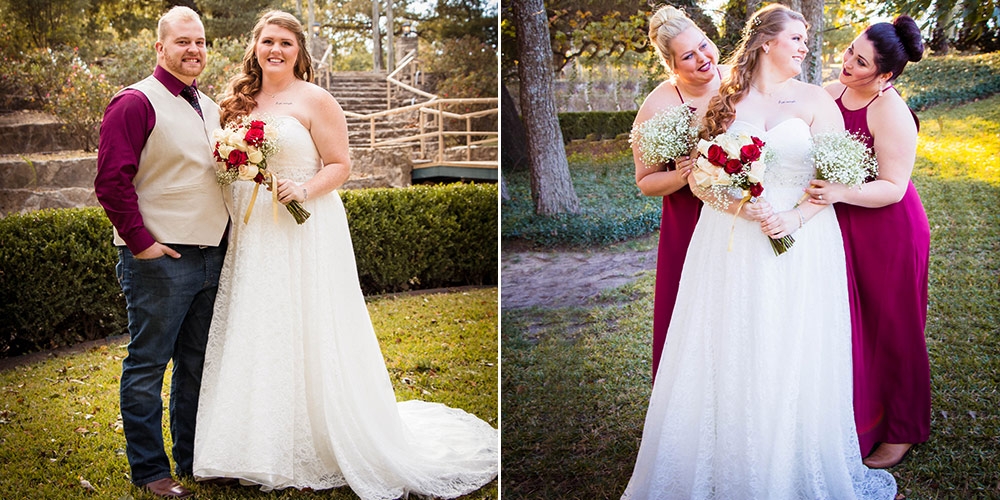 Q: What was the inspiration behind your wedding theme?
I was born and raised in Texas and I have just grown up to love rustic decorations and environments and it just fits my Texan personality.
Q: Did you enjoy the wedding planning process? Why or why not?
At first, I loved it, but it got really challenging after a month or two juggling that with work and school. Luckily, my mom took over and she did an amazing job and made the planning so much easier and enjoyable!
Q: What was your hubby's reaction when he first saw you on your big day?
He turned around during our reveal and definitely teared up, but I think he teared up a little more when I showed him I was wearing his favorite pair of Packers socks that he had been looking for all that morning.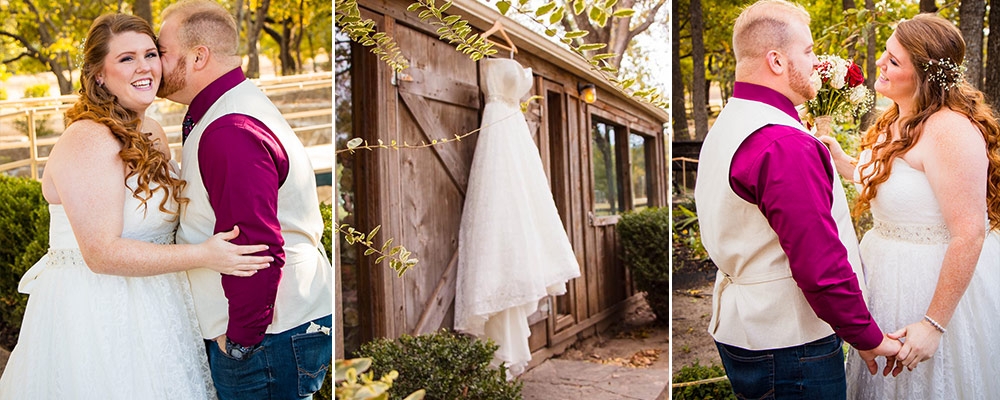 Q: What did you love most about your #Cocomelody dress?
What I loved most about my wedding dress was all the beautiful and intricate details. The lace was absolutely breathtaking and such a great fabric. My sash that went across my waist was probably the most loved part of my dress for everybody including myself, it just added such elegance to it.
Q: What do you think about Cocomelody and the customer service?
I think Cocomelody is just wonderful. I was nervous at first buying my dress online, but it was such great quality and stunning!