Can you say breathtaking? We fell in love with this wedding as much as we love the sunset view! Deb & Ron chose to say "I Do" in their town. They didn't really have a theme but wanted something laidback & casual. And Deb's bridesmaids looked jaw-dropping gorgeous in #PastelLilac!
All photos were taken by Vicki Miller Photography.
Wedding Dress Style: #LD3476 (custom version)
Bridesmaid Dress Styles:
Short: #COZK16003
Long: #COZK16005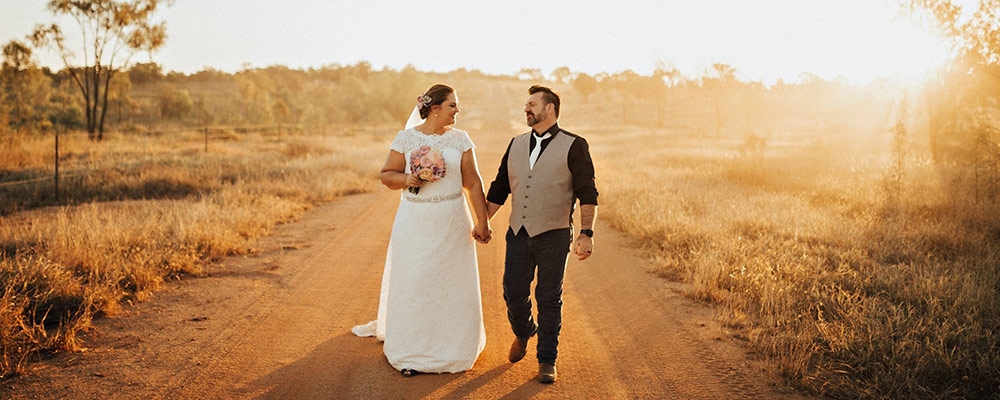 Q: Any advice or tips for future Mrs.?
Get in early and be organised. It'll help prevent some stress along the way. If you are able, invite only those who bring warm sunshine into your lives. Choose your bridesmaids carefully as you will need them.
Q: How did you meet? And where did he propose?
We are musicians and we met at a music competition while Ron was running and I was competing in. He proposed at our house, leaving trails of rose petals for me to follow to find the engagement ring.
Q: What location did you pick to have your wedding and why did you choose this place?
We live in a small country town and we chose to have our wedding in our town.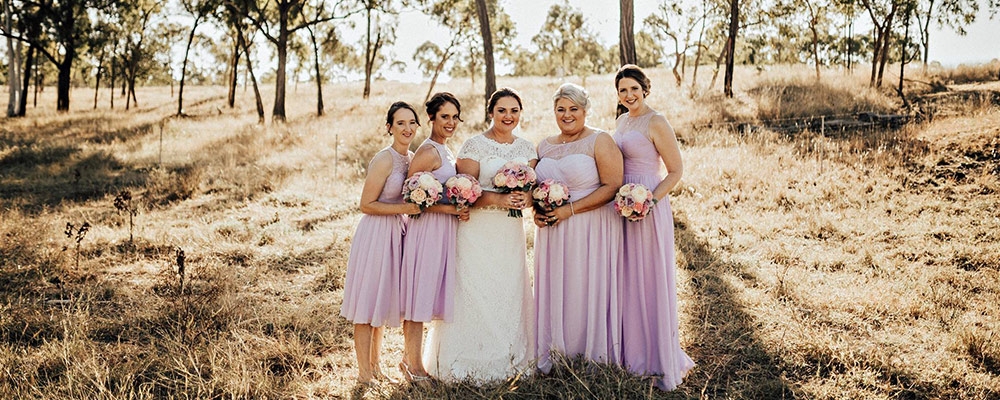 Q: What was the inspiration behind your wedding theme?
Us. We are casual people & we wanted a fun, casual day where you could feel the love in the room.
Q: What was your hubby's reaction when he first saw you on your big day?
He cried. Tears streamed down his face.
Q: What did you love most about your custom #Cocomelody dress?
My wedding dress fit perfectly with no alterations needed!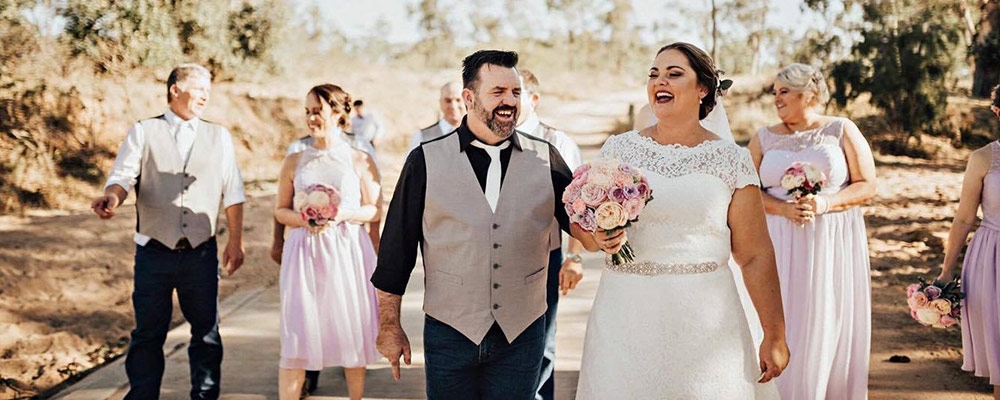 Q: What do you think about Cocomelody and the customer service?
Surperb. I had another dress, that I just wasn't quite happy with. I decided to buy my Cocomelody dress to try it out & if I didn't like it, I'd just wear the first dress. I ordered from Cocomelody only 6 weeks before my wedding. Two weeks before, I contacted cocomelody a couple of times to see how everything was going – I was starting to get a bit panicky! The staff were always pleasant & helpful & confirmed that my dress would arrive on time. It arrived a week before the wedding as all was good!
Facebook Review from Deb: