Sarah & Chris had a relaxed yet cozy beach wedding in Port Vila Vanuatu, they had a fantastic time with some very important people, 10 of guests who even did an 11-day cruise through Vanuatu and New Caledonia with them, Sarah's 2 lovely girls had the blast  all the whole nuptials, Congratulations to this beautiful family!
All photos were taken by Michael McLennan Photography.
Wedding Dress Style: #LD3569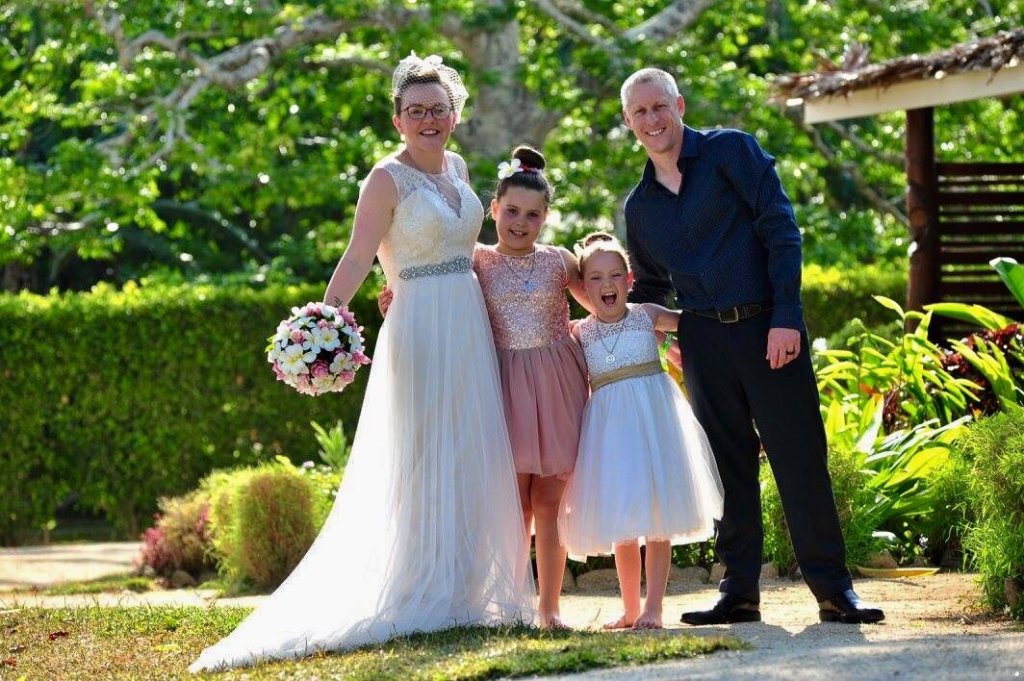 Q: What is your best wedding planning advice?
Research the company if buying online!
Q: What about your love story?
We have been together for 15 years with two beautiful daughters and Christmas Day 2015 Chris and the girls ask me to marry him. We are both very similar with not wanting to be on the show so decided to go on a vacant and get married we had 12 guests 10 of who did an 11day cruise through Vanuatu and New Caledonia. We had a fantastic time with some very important people.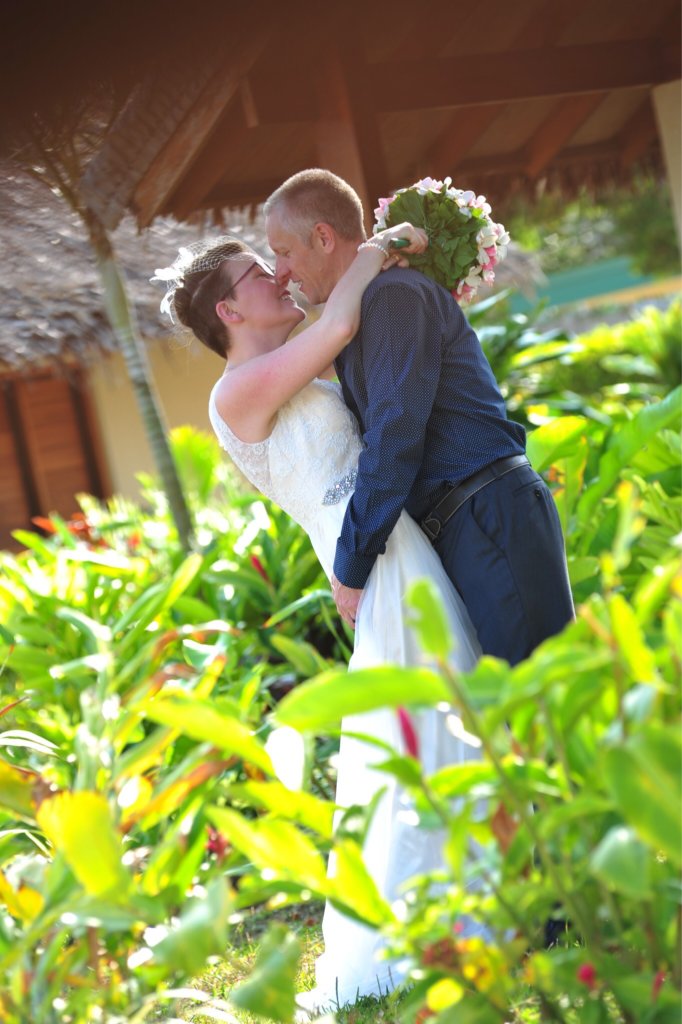 Q: What was the inspiration behind your wedding theme?
Holiday!
Q: What was the best/most memorable part of the day?
Everything we were on a cruise ship stopping in port vila for the day, we went to cocomo resort and a lovely lady Lita looked after I need and everything just gelled together so well our perfect day will be remembered forever!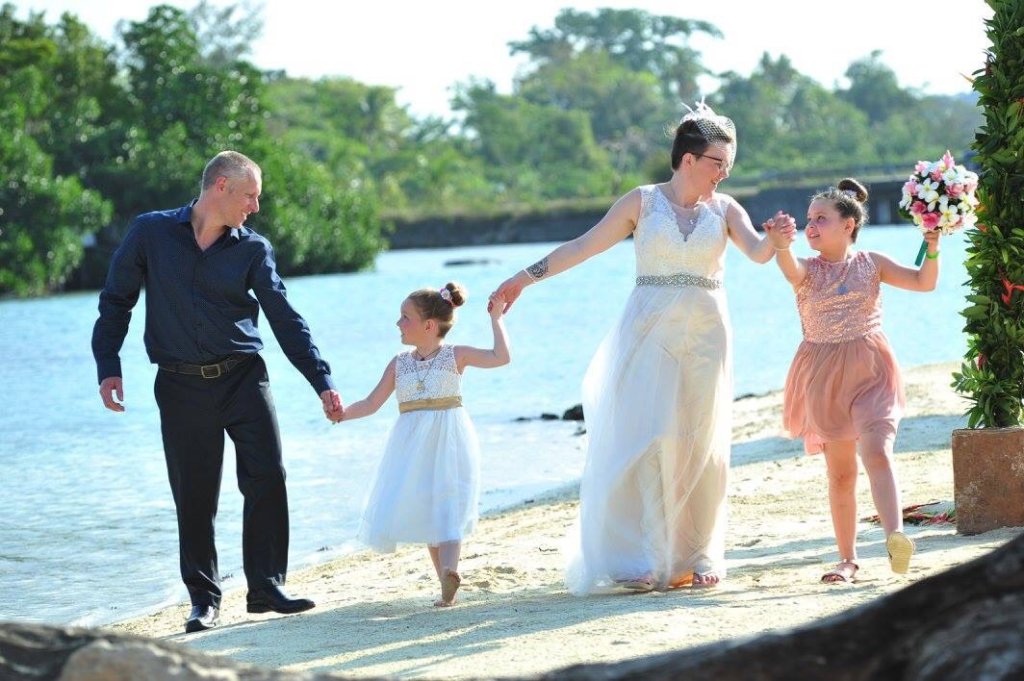 Q: What did you love most about your #Cocomelody dress?
Quality, design, craftsmanship, wide choose of wedding dress colors!
Q: What do you think about Cocomelody and the customer service?
I would highly recommend Cocomelody to anybody looking for their perfect dress, I had serval bad experience of online shopping I purchased 3 dress Before finding the Cocomelody website, I was really to give up on a bridal dress but my mum persuades me to try one more. The service, time and quality of the company and dress were perfect.