Deborah & Robert's amazing wedding in Salta, Argentina has us crying happy tears! Her gorgeous long sleeve tulle gown complimented her classic style, while touches of Rose Gold made her wedding feel romantic. We love her proposal story, we love her wedding day style, we love her love story – basically, we're obsessed! Keep reading to check more details of Deborah & Robert's big day!
All photos were taken by Leonardo Villada.
Wedding Dress Style: #LD4567
Q: Any advice or tips for future Mrs.?
Try to enjoy this crazy journey as much as you can, even the pre-wedding process! Although it can get stressful and exhausting sometimes, you'll be surprised you'll miss it once the wedding is over!
Q: What was the inspiration behind your wedding theme?
Our main inspiration was actually my rose gold engagement ring. Rose gold is my favorite color so I wanted to make sure the color was present in almost every detail of the wedding, along with some gold, blush pink and ivory touches. For the record, my husband was okay with it!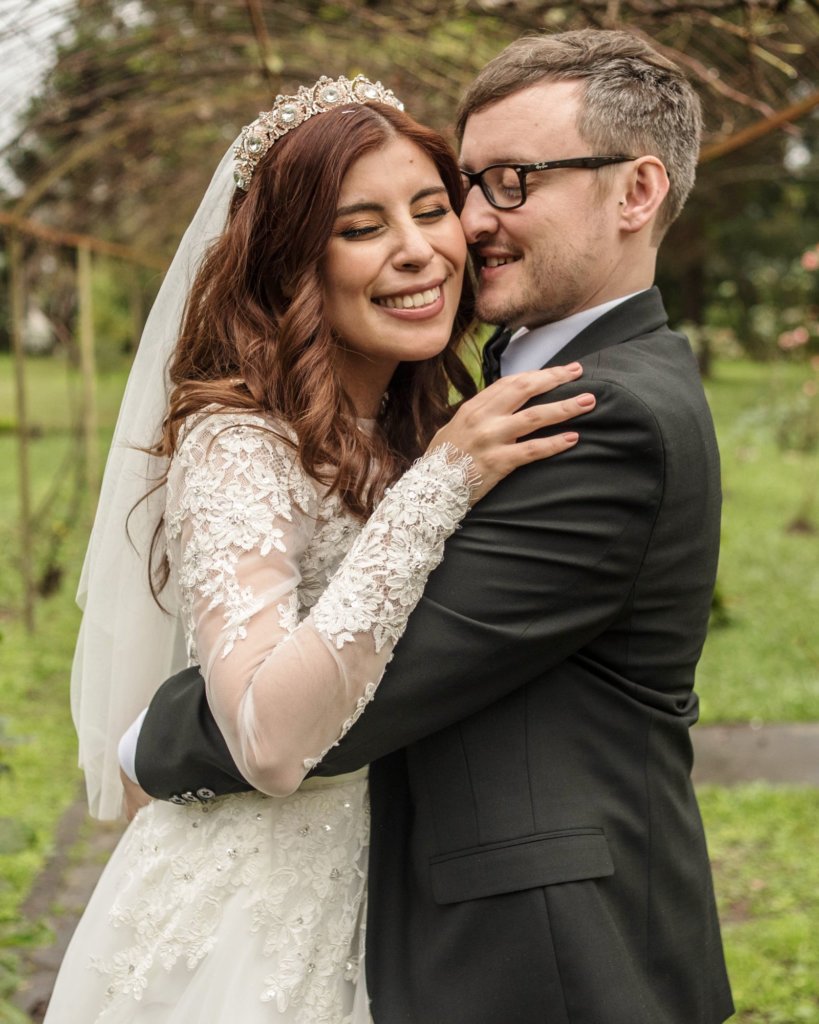 Q: Tell us your love story! Where & How did he propose?
We "met" a decade ago, when Facebook was new, which might not sound too romantic at first, but, quoting my now husband, in the age of fleeting romance based on shallow profiles using technology, we created, maintained, grew and blossomed the most organic, natural love story either of us ever knew. The engagement came 10 years later during one of my visits to him in London.
Q: How would you define the message "Dare to Love"?
Lovers out there should even take it as a motto! If our crazy love story could beat time and distance, and many other little obstacles, simply because we literally dared to love each other despite all that, I'm sure you can also just close your eyes and see where your story leads you.
Q: What was the best/most memorable part of the day?
Probably when we were on our sweetheart table and looked around to find all our friends and family smiling, having fun, eating together and sharing that special day with us.. we realized how blessed we were. My husband's family flew all the way from Wales to Argentina for the wedding so it meant a lot.
Q: What did you love most about your #CocoMelody dress (es)?
Everything! Starting from the design, the fabrics, the quality… It had all the factors I wanted on my dream wedding dress. I'm even considering now to get a second CocoMelody dress for our Welsh reception because your dresses, guys, are too gorgeous and one is not enough!
Q: What do you think about CocoMelody and the customer service?
Every member of the staff who has been in touch with me has been extremely nice and professional, so I'm not only happy with my dress but also with the brand CocoMelody altogether.