Get ready to say aww! Denelle & Brandon celebrated their small and intimate garden wedding in Swift Creek, Niceville FL. The big day was beyond perfect and Denelle was so glowing in her dream #cocomelodydress. Check out a selection of our favorite pics from their wedding day:
All photos were taken by Amy Anderson.
Wedding Dress Style: #LD3932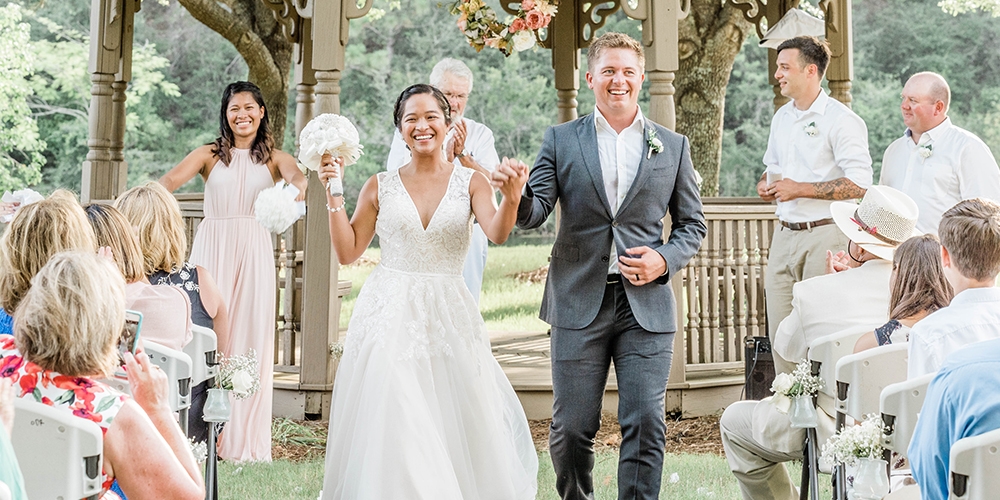 Q: Any advice or tips for future Mrs.?
Remember to not sweat the small things, they should all be worked out during the rehearsal. The only thing you should worry about on your wedding day is to look beautiful for your future husband. Walk slowly as you walk down the aisle because everything goes really fast. Also, make sure to look at the people around you, you'll be surprised with their reactions once they see you in your dress. Most importantly, smile and look at your husband in the eyes then compliment him on how handsome he looks.
Q: Tell us your love story! Where & How did he propose? 
My husband and I met on the beach. He's in the Army and got stationed in Fort Walton Beach, FL, the same place I moved to from the Philippines almost 5 years ago. We went on our first date to a restaurant along the side of the beach and looked for seashells after dinner and margaritas. From that night on I knew he is the one for me. Brandon proposed to me on our second visit to his hometown in Oregon after his second deployment of our relationship. We rented a hotel in Cannon Beach and went on a picnic in front of Haystack Rock. We had the picnic basket that his parents prepared for us and the blanket that his Aunt made. He started a bonfire and as we were enjoying our talks, wine, and smores he pulled out a ring that his mother gave him from his pocket and he asked me to marry him.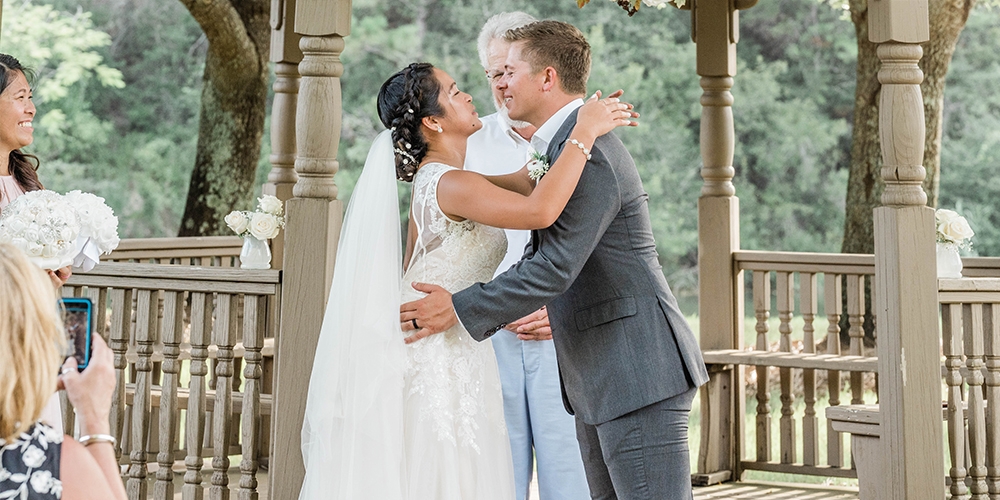 Q: How would you define the message " Dare to Love"?
For me, Dare to Love means not being afraid to love and giving your hundred percent to your loved one without any doubt, and remain vulnerable so you can still grow.
Q: What was the inspiration behind your wedding theme?
We were supposed to do a beach wedding because it has always been a special place for both of us. However, our wedding is during the summer season and we live where people go on their vacation. That being said the beach is normally jam-packed so we both decided to do a garden wedding instead, making it more private for us.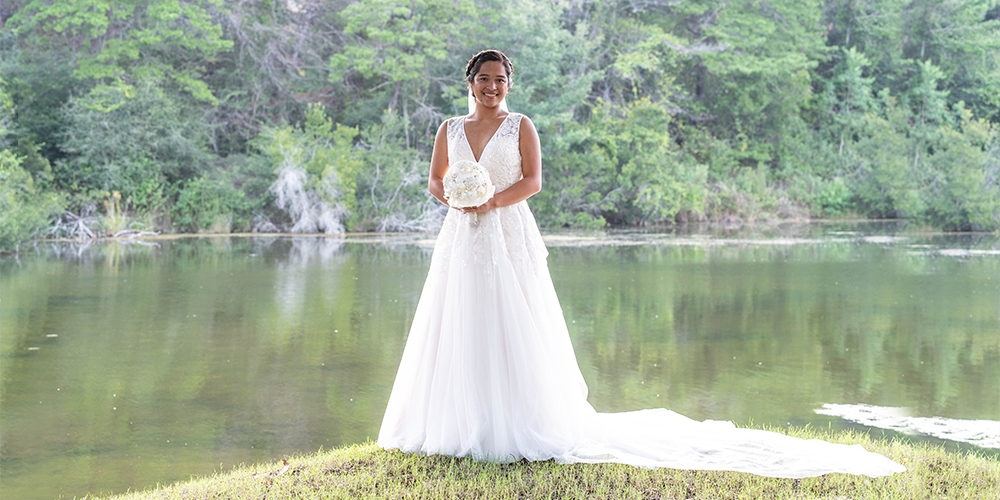 Q: Did you enjoy the wedding planning process? Why or why not?
No, not really. It's fun to get married but it's never fun to plan a wedding. Once you think you figured out all the details, you throw more money on something you did not think about.
Q: What was your hubby's reaction when he first saw you on your big day?
He looked so loving, and he couldn't take his eyes off of me. When I reached for his hand after walking down the aisle he told me how beautiful I looked.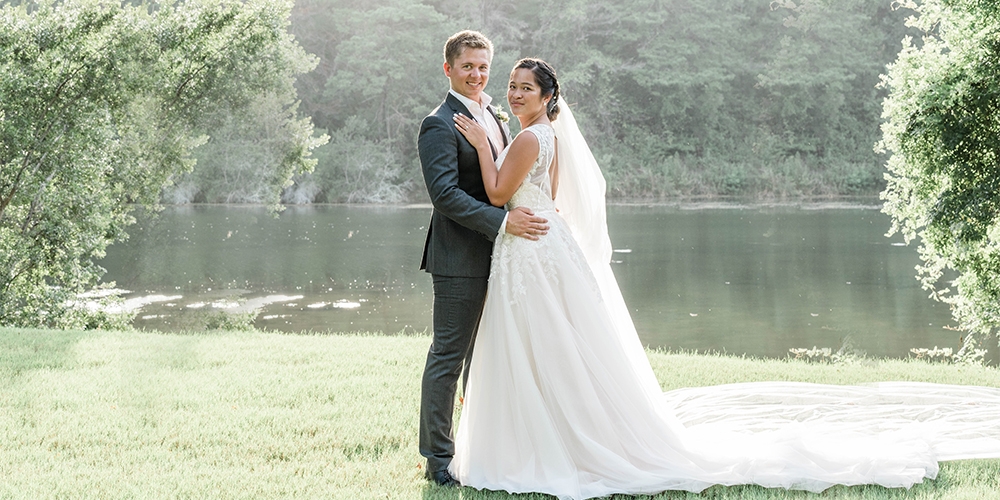 Q: What did you love most about your #Cocomelody dress?
I love every inch of my dress! The details are stunning and it fits me like a glove. It's every girl's dream to get married in their dream wedding dress, and it sure did make me feel like a princess.
Q: What do you think about Cocomelody and the customer service?
All of them are very helpful, I contacted them many times because I had my dress customized so it would fit my size. Each time I contacted them they always respond immediately. That's how you know they're dedicated to their job and instilling confidence in their customers. Thank you Cocomelody Team for helping create the dress of my dreams.