Such a special couple! Elena & Albert have a beautiful love story that transcends distance and time. And now, they're finally together in California and become the happiest married couple on the Earth! They had an intimate and elegant ceremony in Orcutt Ranch Venue with their family and close friends. Simplicity plus nature, their nuptials were filled with green colors and beautiful flowers. Also, Elena's insanely beautiful bridal look in that long sleeve gown is totally a picture of elegant perfection! We're so honored to be a part of their special day. Congrats Elena & Albert!
All photos were taken by Dennis Roy Coronel & Haus of Ivy Photography
Wedding Dress Style: #LD4622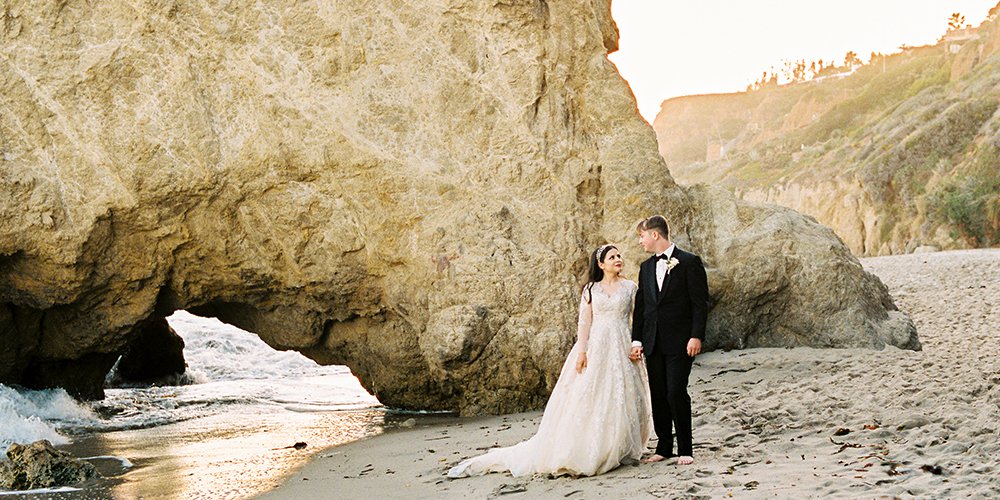 Q: Any advice or tips for future Mrs.?
Just enjoy everything! Look around and realize that it's your day. And don't let little problems make you sad. This is your day and you are the most beautiful couple. 
During planning, it's better to set priorities. A good professional photographer and a wedding dress come first.
Q: Tell us your love story! Where & How did he propose?
Our love story is unusual. We both were born in Ukraine. Albert and I went to the same school and church. Once we have become friends. We were typical teenagers and soon fell in love with each other. Abruptly, I learned that Albert's family decided to move to the US. That was like the bolt from the blue. We dated for 7 years until the wedding. It was a hard long-distance relationship but we could overcome the difficulties. And now we are together here. Albert came only one time to Ukraine all the time. It was summer, he popped the question, and, of course, I said "Yes"! After marriage proposal, we started my Visa process and I moved to America. Today, we are the happiest married couple on the Earth! True love exists!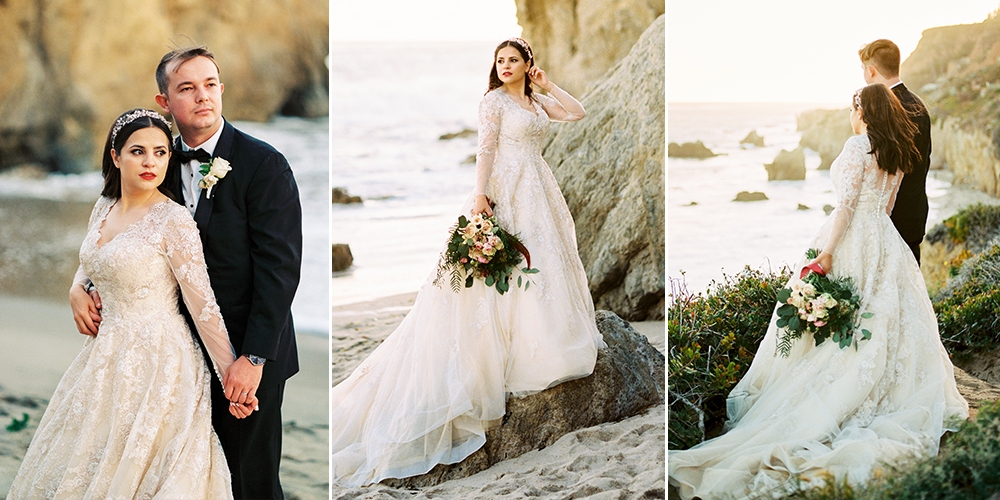 Q: How would you define the message " Dare to Love"?
I would continue this phrase to "dare to love for the rest of your life". People meet, fall in love and then what? Do any of them decide to start a life bond with each other? Do they dare to love? Love is not for one month or one year. Not everyone wants to love. You really need to have enough courage to take such a decision. 
Q: What was the inspiration behind your wedding theme?
I've been living in LA only for 6 months and this city was a big inspiration behind the wedding. Warm and sunny days and such a beautiful venue inspired us to have our ceremony outside. We always loved minimalism and organized everything in this manner. 
Q: Did you enjoy the wedding planning process? Why or why not?
I've got to be honest, I was really nervous about wedding planning. But I calmed down when we found an event coordinator. That person did a great work, we loved that everything was so organized and in time. 
Q: What was the best/most memorable part of the day?
The most memorable part of the day was the photo shoot on the El Matador beach after the wedding ceremony. We enjoyed it very much!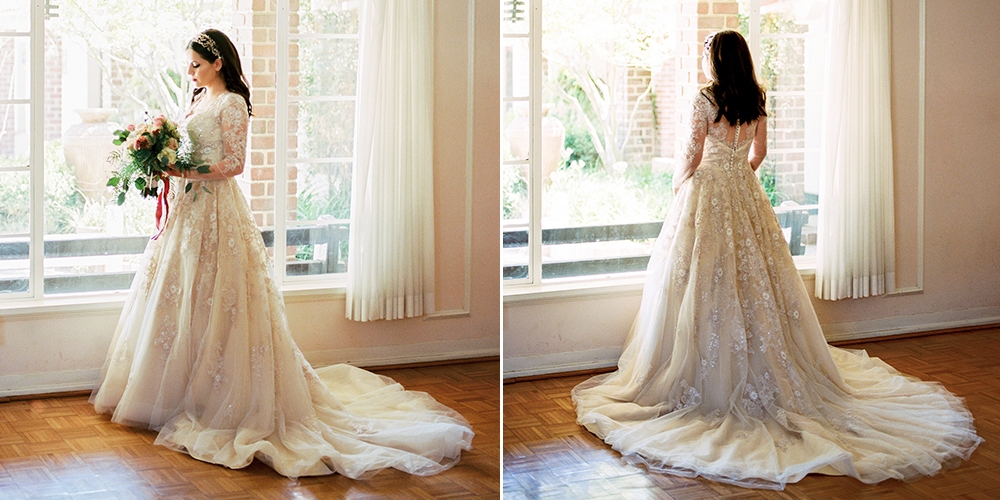 Q: What did you love most about your #Cocomelody dress?
Color, a train, and amazing patterns! I was strongly against white color. A white wedding dress doesn't suit me. I was lucky to find this delightful wedding dress in Cocomelody! 
Q: What do you think about Cocomelody and the customer service?
It's interesting how I found my dress. I just googled "beautiful wedding dresses", found out one picture with the dress that I really like and decided to look for something similar. I tried only three different dresses on and didn't like any of them. I opened that picture, noticed that there was a link "cocomelody" and googled its address. Did I think that exactly that dress on the picture would be my wedding dress? Of course, I didn't! That's how I learned about Cocomelody. A big thanks to the customer service because they got my dress made only in one month! I didn't have time to wait for more. Cocomelody team is very polite, beautiful and professional!