Erin & Roberts celebrated their romantic wedding in Dallas, TX. Their just-married moment was so sweet and we're seriously swooning over Erin's elegant lace bridal gown! So lucky to be a part of their magical day. Congratulations, Erin & Roberts!
All photos were taken by Velvet and Ivy Photography
Wedding Dress Style: #LD4290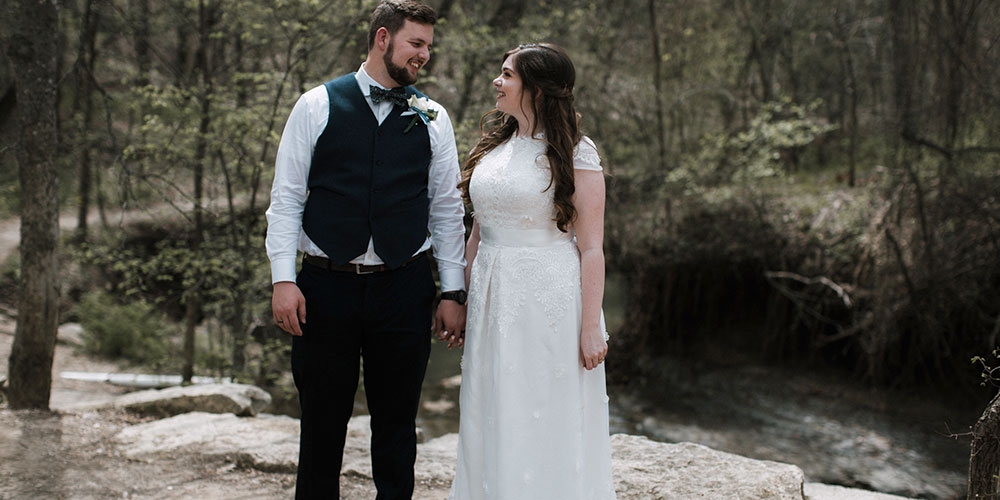 Q: Any advice or tips for future Mrs.?
Try your hardest to be positive. What really matters on your wedding day is your and partner's happiness– if you stay focused on each other, you will have a wonderful day.
Q: Tell us your love story! Where & How did he propose?  
He and I grew up together, became best friends in high school, but didn't admit we had feelings for each other until later. Senior year, he took me to prom and that's when the butterflies kicked in full-force. It was clear we had feelings for each other. He proposed to me after we rode an ATV down a trail in 2017. When the ATV stopped, we came across a canopy lined with Christmas lights and a table set for two under it. A photo album, journal, a candle and a single rose lied on the table. The photo album contained pictures of us over the years, the journal held a letter written from Logan to me inside of it sharing how much he loved me. After we finished looking through these, he asked me to dance with him to a slow song that was playing. After a couple moments and a twirl, he got down on one knee and asked the question. It was everything I could've ever hoped for and more in a proposal from my sweetheart.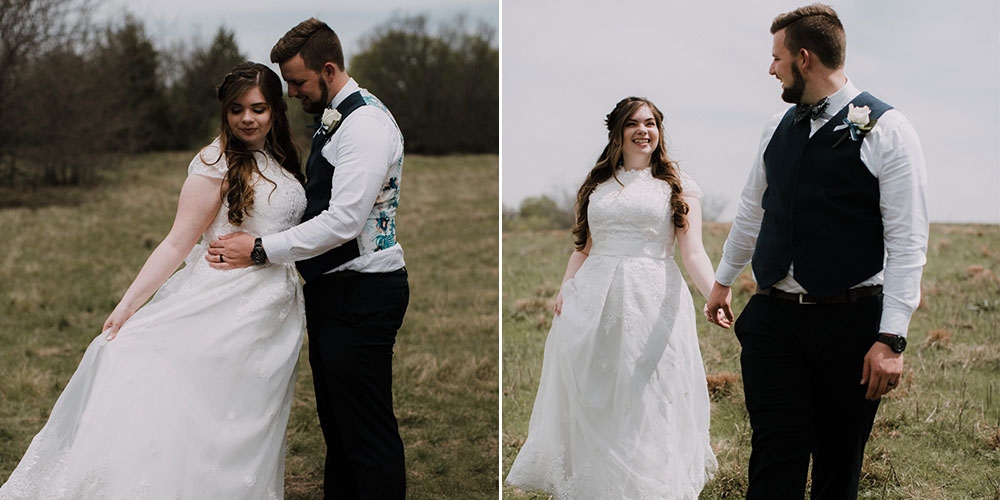 Q: How would you define the message " Dare to Love"?
'Dare to love' means take risks for the one you love. Love is not a walk in the park; things get in the way, arguments bring out the worst in people and tears will flow. But if you dare to love during these obstacles, endure to the end and never let go, you will get the 'happily ever after' you've dreamed of having.
Q: What was the inspiration behind your wedding theme?
We were inspired by a lot of different things. We liked the idea of having a very photo-oriented, romantic wedding. We had framed pictures on each table centerpiece and framed pictures on the walls. It was a really sweet set up full of our moments.
Q: Did you enjoy the wedding planning process? Why or why not?
Yes! I actually did. There were some moments that were rough, but overall, it felt nice to look back at everything we accomplished while planning this wedding.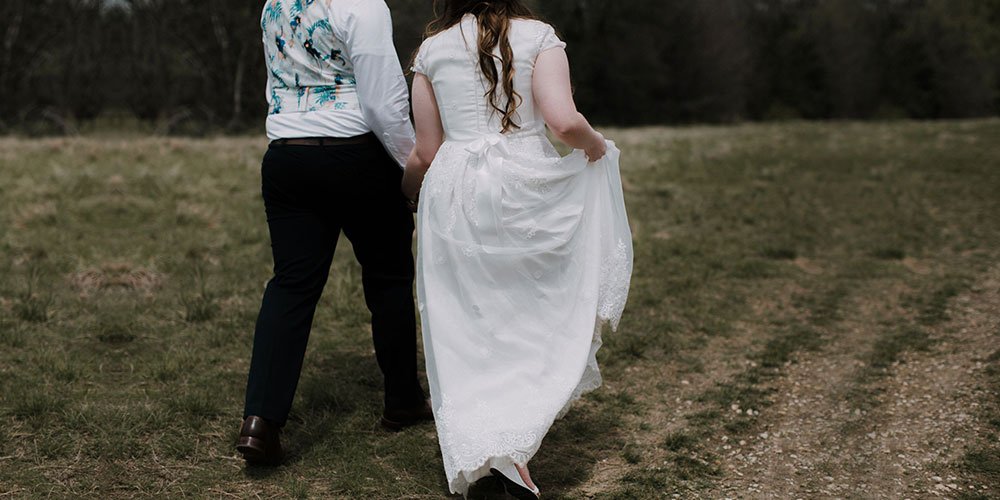 Q: What was the best/most memorable part of the day? 
The most memorable moment of our wedding was our first dance. We danced to 'Perfect' by Ed Sheeran and it felt so perfect. I could feel his love for me on such a great level, it nearly knocked me off my feet. 
Q: What did you love most about your #Cocomelody dress?
The thing I loved most about my wedding dress was how it was so me. So many people complimented my dress and said, "This dress is you, Erin." I seriously didn't want to take it off because I truly felt like a princess in it.
Q: What do you think about Cocomelody an the customer service?
I LOVE Cocomelody. I cannot say enough positive things about their customer service and quality of dresses. I constantly emailed their customer service team and felt like I was being so needy, but they were beyond patient and helpful. I would recommend anyone to order a dress from Cocomelody no matter what the distance is, BUT it is crucial to order a custom sized dress if you fall in between sizes. I think the size of my dress really made a difference in how beautiful I felt in it.