Hayley & Pips had a small intimate evening wedding in Tauranga, New Zealand. Their big day was fully filled with dazzling smiles and pure happiness with their large family and friends. Wish this cutest couple all the best in their new chapter life!
All photos were taken by Matt Hunt Photography
Wedding Dress Style: #LD4493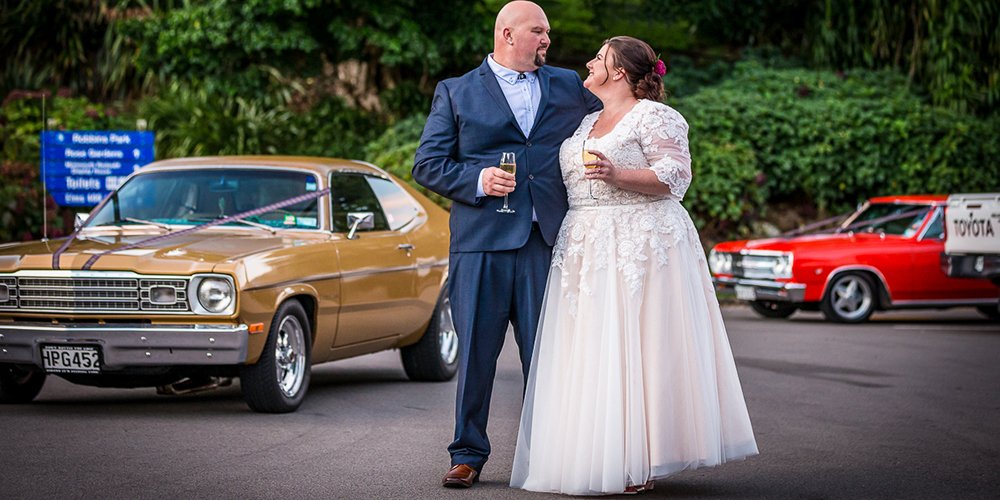 Q: Any advice or tips for future Mrs.?
Talk to your Mr and create a picture together of what your special day will look like. This single chat made so many decisions for us, which made the planning process super easy. It meant we knew exactly what to ask of potential vendors and ensure the right ones that matched our needs. We had zero stress as everyone knew what to expect.
Q: How did you meet? And where did he propose?
On my birthday in 2017, we settled in for a quiet evening together. He had already given me a gift and then added that he had a second gift. He said he hoped with my extra gift that I'd agree to be his wife. Needless to say, there were lots of tears of joy.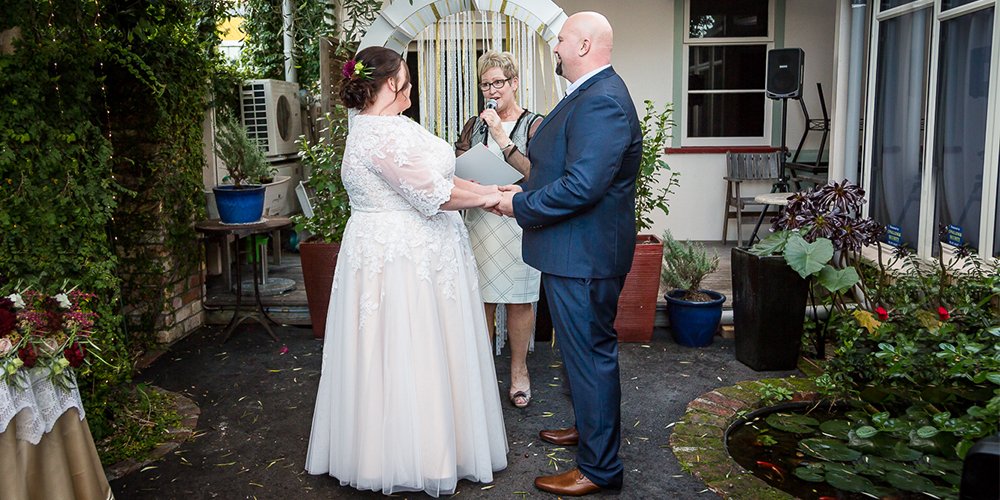 Q: How would you define the message " Dare to Love"?
Dare to love – take a chance, explore those avenues you've not tried or considered before, even Tinder!
Q: Did you have a particular theme or color scheme? Is there a story behind this color theme and why you chose it?
I have a very large family and my husband can be nervous being the center of attention. When we chatted about how we visualized the night, we came to the decision that the small intimate evening wedding would be the perfect fit for both our personalities and our budget.
Q: Did you enjoy the wedding planning process? Why or why not?
Yes! I get excited and do my homework sooner rather than later. Because we knew exactly what we wanted, it made planning and booking so straightforward.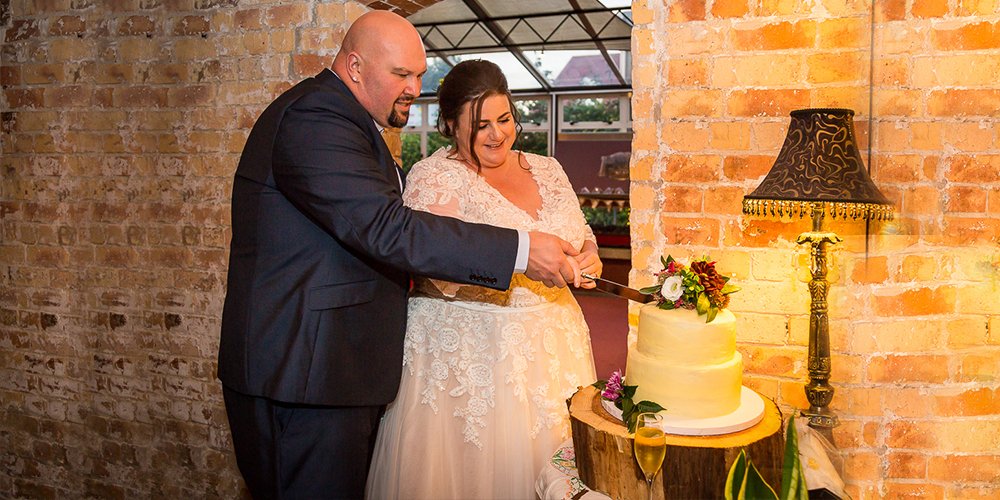 Q: What was the best/most memorable part of the day?
The dancing! We had so much love and laughter with young and old joining in and having fun.
Q: What did you love most about your #Cocomelody dress?
There is no single thing I can say I love the most. I LOVE everything about my wedding dress. The dress was flattering for my curves, and most importantly it was comfortable. I want an excuse to wear it again!
Q: What do you think about Cocomelody and the customer service?
Cocomelody were brilliant with the online ordering. I submitted my initial measurements, and the team were super thorough and checked a number of my measurements to make sure they were accurate. This gave me confidence that they wanted to be sure that everything was perfect.