"When two hearts are meant for each other, no distance is too far, no time is too long, and no other love can break them apart." ❤️ Ilsa & John's starry night wedding in Omni Hotel Corpus Christi gave us ALL the ethereal vibes! From the romantic bouquet in blue + sparkling crown to the delicate lace, we're obsessed with everything about Ilsa's look! Words cannot describe how stunning they were, just check those pics below!
All photos were taken by Wild Clover & Honey Photography.
Wedding Dress Style: #CWZT14013
Wedding Veil Style: #CV001500A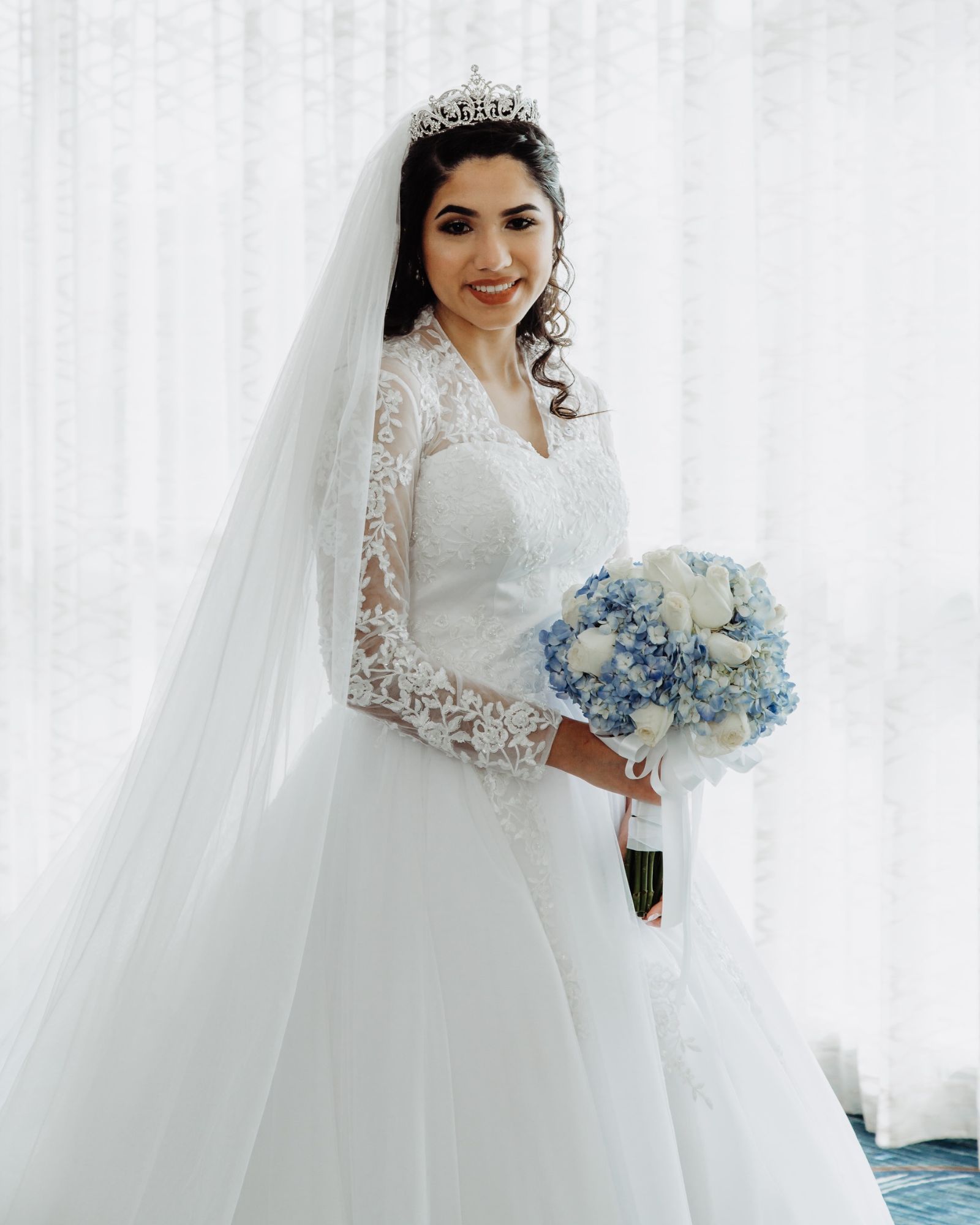 Q: Any advice or tips for future Mrs.?
Just have fun while planning, and do what you want. Remember it's you and your fiancés day not anyone else! And I promise you no will remember what they had for dinner or what kind of flowers you had. As long as you and your fiancé have fun that's all that will matter in the long run.
Q: What was the inspiration behind your wedding theme?
The inspiration behind it is actually the saying "a love written in the starts" because my husband and I fit together so perfectly. He's my moon and I'm his stars. Both so different but yet fit so perfectly together.
Q: Tell us your love story! Where & How did he propose?
We meet through a mutual friend, she had invited both of us to a church event and well when his eyes met mine we hit it off! We exchanged numbers that same day and well the rest is history! He proposed at a little Italian restaurant where we had our first date. He popped the question after dinner and actually had cupcakes brought in to the restaurant from my favorite bakery and when I opened the cupcake box there was the ring! It felt as if I was dreaming!
Q: What was the best/most memorable part of the day?
Our first dance, I remember the sweet feeling of him holding me close to him and whispering in my ear telling me how much he loved me and how beautiful I looked.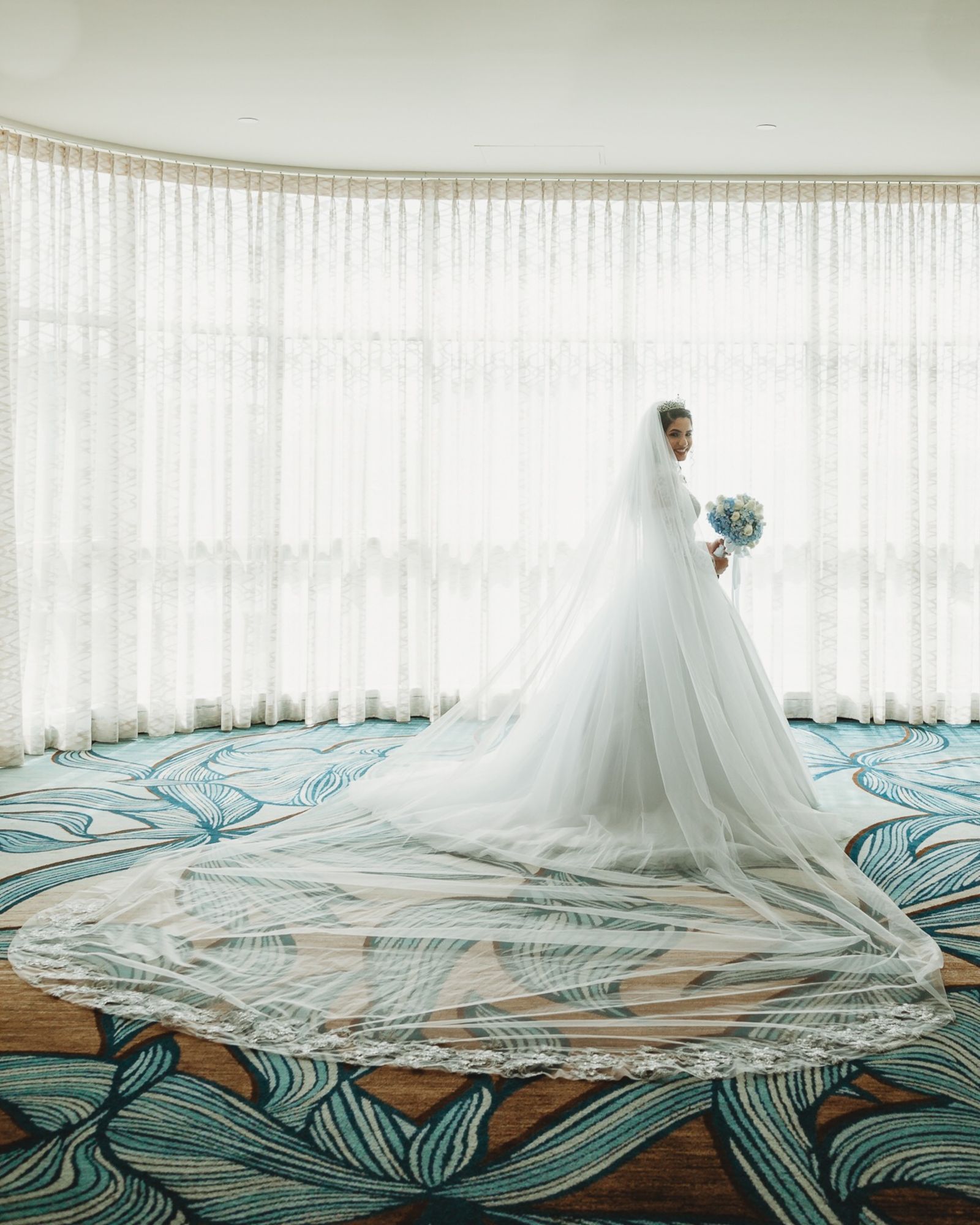 Q: How would you define the message "Dare to Love"?
My husband actually enlisted while we were dating and I had an idea how things will change. I remember when he told me and he told me if I wanted to walk away i could. Yes rough times where ahead but I didn't care how rough life was about to get, I dared to love him. As long as his hand was in mine that all that mattered to me. Dare to love means to us is to hold on to each other no matter how hard things get and no matter what people say because at the end of the day it's you and your spouse not anyone else. Take a chance and love with an open heart and it's you and your spouse loving each other through the good times and hard times.
Q: What did you love most about your #CocoMelody dress (es)?
The beautiful laces and craftsmanship, I love my wedding dress.
Q: What do you think about CocoMelody and the customer service?
From ordering to the dress arriving everything was so easy went so smoothly! Highly recommend CocoMelody to all brides-to-be!!