Are you rocking a strapless gown on your big day? How do you plan to keep it 'up' throughout the wedding?
A wedding is a pretty active affair, especially for the bride. There is the walk down the aisle, all the guest hugging, the dancing and a million other activities that require a bride to make a lot of moves. And get this: if you truly want to enjoy your big day, you'll need to stay comfortable and confident throughout everything that the day throws at you. We don't think that's possible if all you do is tug at your wedding dress around the clock!
Strapless dresses are hot and stylish, we all know that, but they are also a pain to keep in place. Do not question your decision to wear a strapless wedding gown just yet. Here are seven hacks that will keep you away from hiking your strapless gown up throughout your wedding.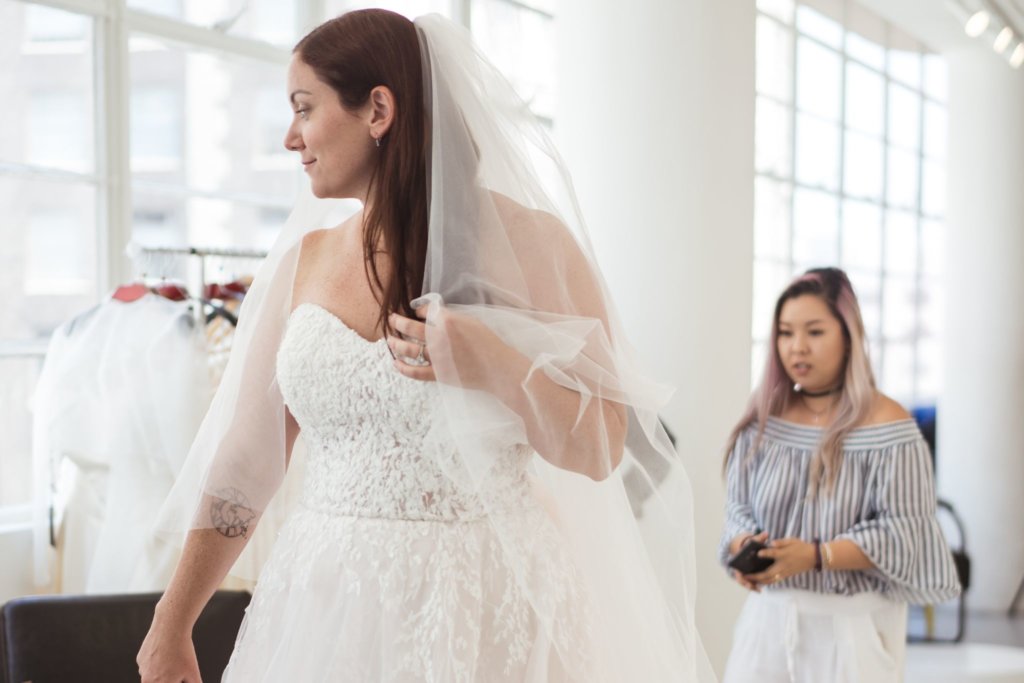 Style: #LD5054
1. Get It Altered
Dress fitting appointments are there for a reason. They are there to help brides ensure that their wedding dress is just the perfect fit. That being the case, when you stop by your bridal salon for your first dress fitting appointment, make sure you make your visit count and have the dress taken in for a perfect, non-slip fit. At the appointment, try to walk around, jump, stand up and sit down while wearing your dress. And if you feel that a certain part of your dress makes you feel uncomfortable, it's best to get it altered by your seamstress!
2. Wear the Right Bra
One thing that can help you keep your wedding gown in place is the right bra. Believe it or not, the right under support can lend your gown a secure and comfortable fit. This will free you from constantly holding up your dress and ensuring your girls don't get exposed unwillingly.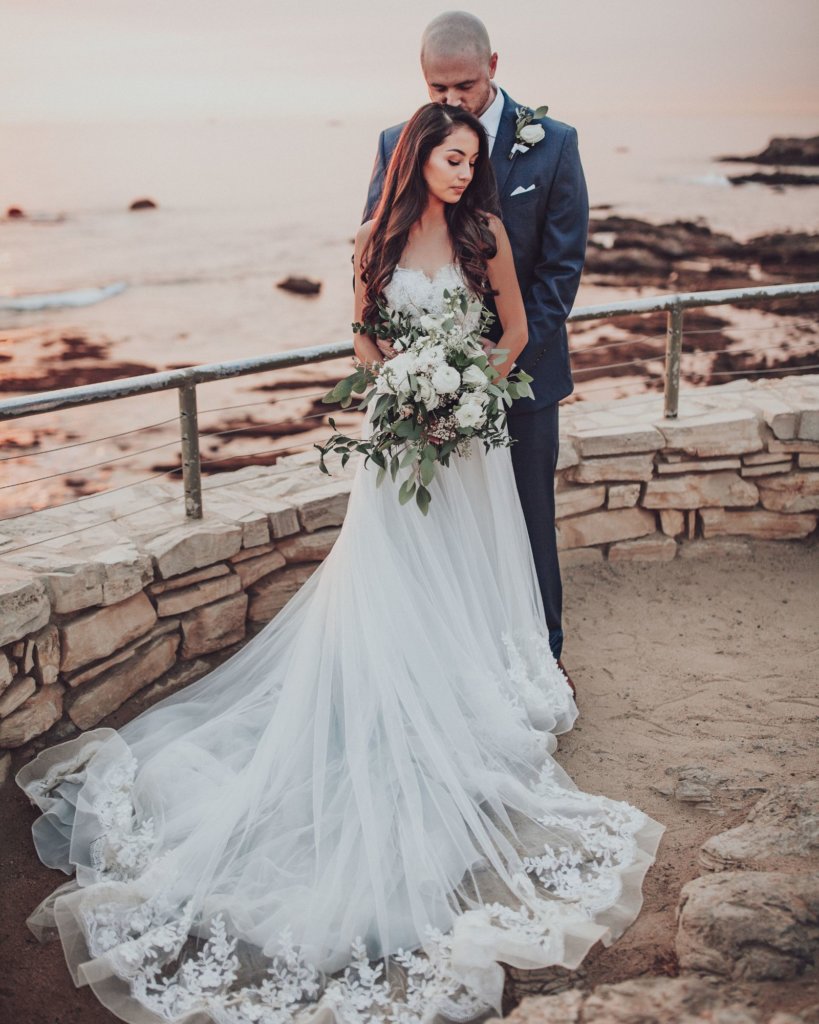 Style: #LD5056, Image Credit: Bethany Jean Photography
3. Use Double-Sided Tape
Using double-sided tapes is a no-nonsense hack to prevent a wardrobe malfunction on your big day. A tape that's safe to use on the skin can easily keep your dress from dropping down through a busy day or a long night of dancing.
4. Have a Waist Stay Sewn In
Adding a waist stay to your strapless A-line wedding dress is an excellent way to add a bit more support to it. A waist stay is typically a ribbon installed at the waistline that provides some stability to prevent the problem of your dress slipping down.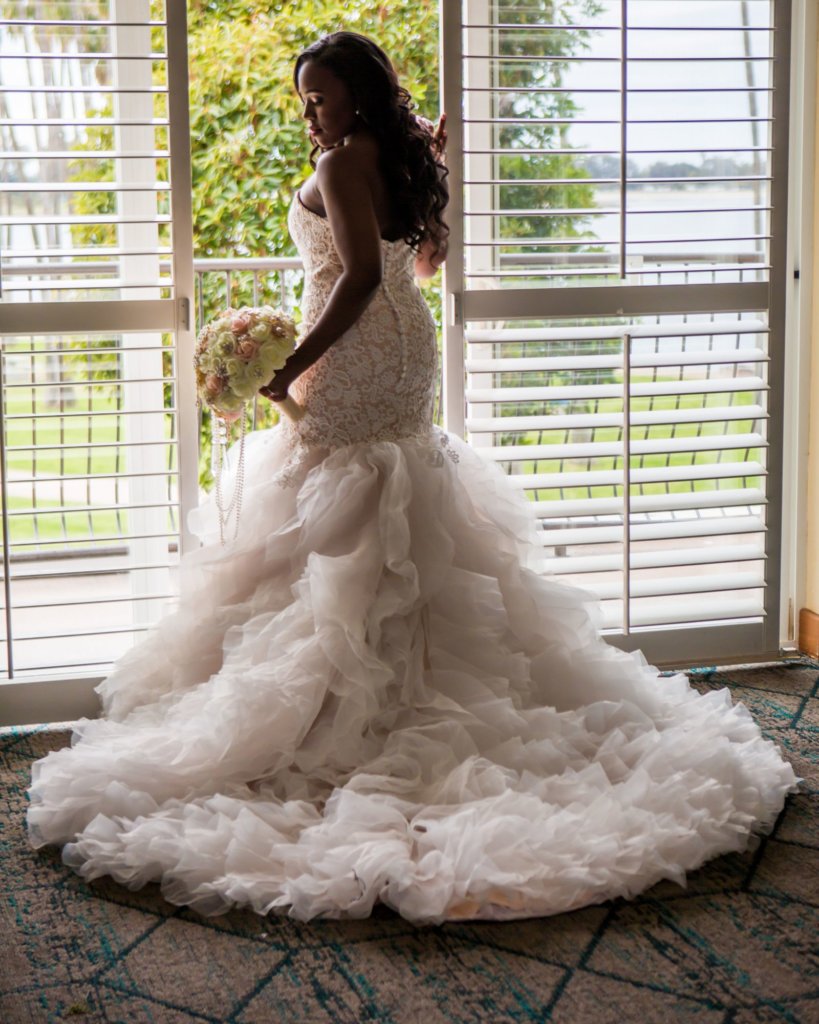 Style: #LWLT15032, Image Credit: True Photography
5. A Silicone Rubber Strap
You can also line the top of the bustier of your strapless dress with rubber inserts. This will simply increase the friction between your skin and the dress, which will hold your strapless gown in place.
6. Safety Pins
If all else fails, safety pin prevails! If for some reason, you forgot to alter your strapless dress, wear the right bra, add a waist stay or use double-sided tapes, you still have safety pins to your rescue. Yes, you can avoid reaching down and hoisting your strapless gown up all day and night by simply pinning it to your bra with a safety pin. It is a simple hack, yet very effective.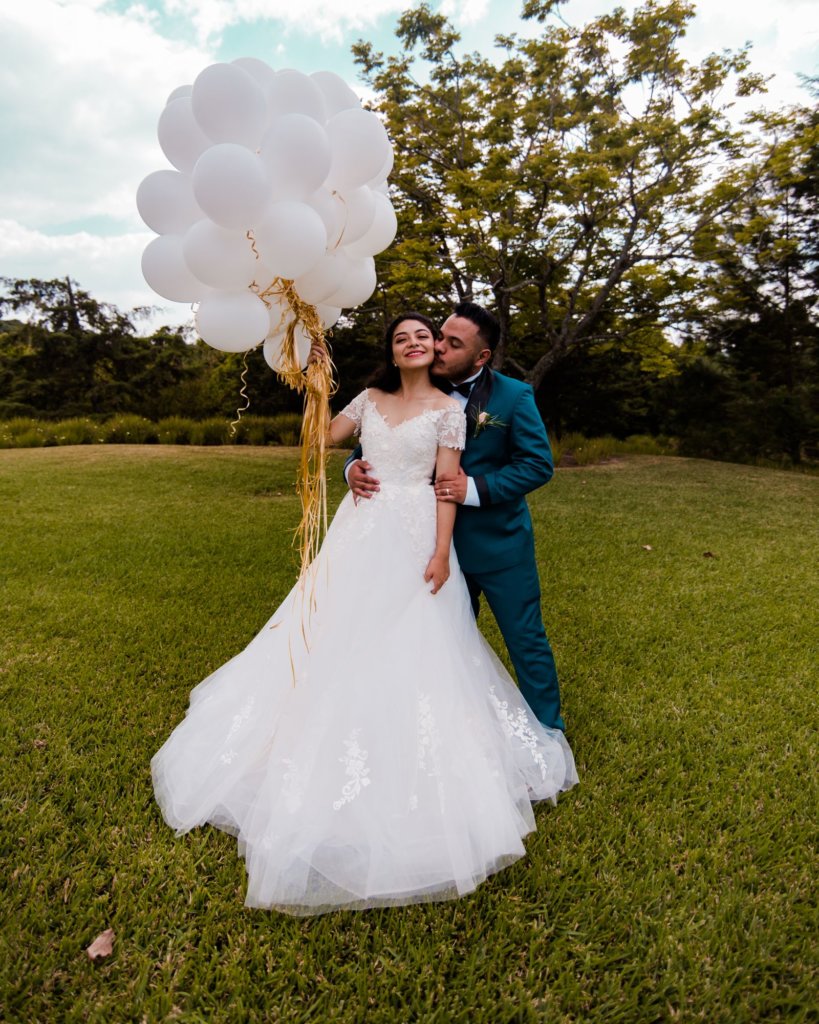 Style: #LD5830
7. Add Some Straps
Are you still on edge about your dress sliding down in front of your guests? Consider adding straps. This quick and easy hack will ensure that your strapless dress stays in place, so you don't have to! Adding straps will alter the way your dress looks, but the assurance it provides may just be worth it.
What's The Takeaway?
Strapless wedding dresses are infamous for sliding down brides' backs and busts. Fortunately, you don't have to get steamed up about pulling or tagging your dress to prevent unwanted exposure. With the seven hacks listed above, you can easily keep your wedding dress up and right where it belongs!